Countries With the Happiest People
The Top Ten
1
Norway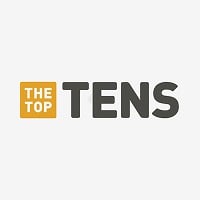 Norway, officially the Kingdom of Norway, is a sovereign and unitary monarchy whose territory comprises the western portion of the Scandinavian Peninsula plus the island Jan Mayen and the archipelago of Svalbard.
Norway should be number 1, it is the world's happiest country
2
Denmark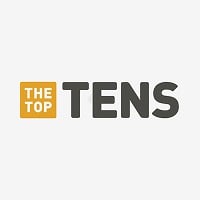 Denmark is a Scandinavian country in Europe. The southernmost of the Nordic countries, it is south-west of Sweden and south of Norway, and bordered to the south by Germany.
This has been world's #1 happiest country for decades, according to many estimates, surveys, and so on. - Metal_Treasure
3
Finland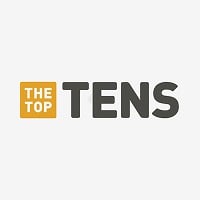 Finland, officially the Republic of Finland, is a sovereign state in Europe. It has a capital of Helsinki and got independence from the Soviet Union after WWI.
4
Netherlands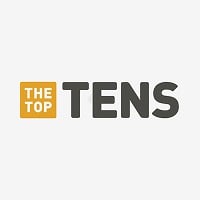 5
United States of America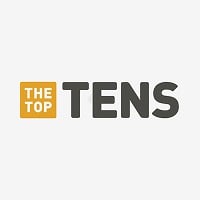 The United States of America, or the U.S.A. for short, is a federal republic composed of 50 states, 48 of them are contiguous states. There are two other states, Alaska and Hawaii, which are north and south of the contiguous states, respectively. The United States declared its independence from the ...read more.
I'm from America and the people here (especially on the internet) are rude, loud, obnoxious, stupid, ugly, and total jerks! The worst of the worst are PETA, PETA supporters, Vegan activists, United Airlines haters, etc. These people are not just everywhere, but also annoying as hell! - MrComedy
NO, America is the saddest country, I wish I lived in Europe or Canada or Evan Syria
6
Greece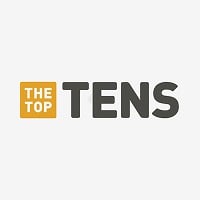 Greece, officially the Hellenic Republic, also known since ancient times as Hellas is a country located in southeastern Europe.
I'm really happy I went to Greece.My life totally changed as I found the most beautiful and wonderful girlfriend I could ever had made greek friends as all people there are cheerful talkative and they also have good hearts.They totally pass you their positive energy and change your mood from sad to perfect.God bless the Greeks. - matty101
Most friendly happiest wonderful people ever
Laugh out loud. I'm Greek and believe me, we're not that happy. Our economy sucks. And we are in #3?
7
Canada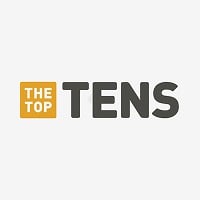 Canada is a country in North America that is next to the United States, and it's the 2nd largest country in the world by area (size is 9.985 million km²). This country has 10 provinces, and 3 territories. Canada became a dominion on July 1, 1867. Its 10 provinces are: Ontario, British Columbia, Quebec, ...read more.
I think Canadians are very happy. Polite and down to earth too. With such a beautiful country where there is no war, why would you be sad? - dragonfly99
Anne curtis is so perfect girl in a whole world..
CANADA ALL THE WAY!
-A very proud canadian
I love canada
V 1 Comment
8
Philippines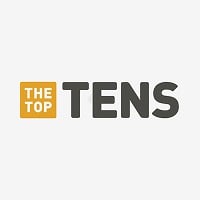 The Philippines was established in March 16, 1521 and named in honor of a Spanish King whose name is King Philip of Spain II. It is located at Asia, specifically at Southeast Asia. The capital is Manila. 89% of the people there currently are native, while 11% of people there are foreigners.
They still smile even they are in a hard time or
Yeah continue to rise into a higher notch!
Happy even if bad things happen.
People here are loving and hospitable
V 1 Comment
9
England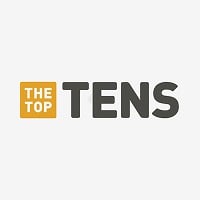 England, previously the Kingdom of England, is a constituent country of the United Kingdom along with Scotland, Wales and Northern Ireland. ...read more.
England is full of happy people. You can't insult them because they never take anything too seriously; they're too busy making fantastic comedies and laughing to worry about unimportant things like war - they would just write a comedy about it. I love England so much. I wish I lived there.
England is bursting with happy, laughing, joke-telling people.
Hard between this, Brazil, and Greece, but probably England. - Alpha101
Sure England is full of happy people - they're called tourists haha - Britgirl
V 2 Comments
10
Sweden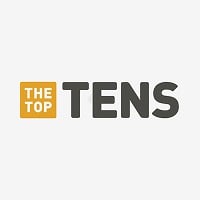 Sweden, officially the Kingdom of Sweden, is a Scandinavian country in Northern Europe. ...read more.
The Contenders
11
India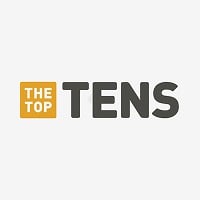 India, officially the Republic of India, is a country in South Asia. It is the seventh-largest country by area, the second-most populous country (with over 1.2 billion people), and the most populous democracy in the world. Its capital is New Delhi. Some other major cities are Mumbai, Chennai, and Ahemdabad. ...read more.
Why is India here please? They are miserable, arrogant gits..correct the list thanks.
True. Indians are happy even when bringing down people who aren't Indian or share their views and sentiments.
WE HAVE GOOD THOUGHT TO LIVE IN THIS WORLD AND TO MAKE GOOD LIFE
Mera india meri jaan
V 1 Comment
12
Italy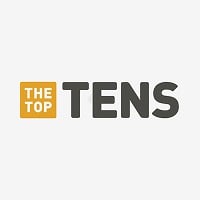 Italy, in italian Repubblica Italiana, is a unitary parliamentary republic in Europe. ...read more.
13
Brazil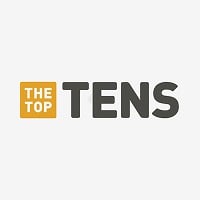 Brazil, officially the Federative Republic of Brazil, is the largest country in both South America and the Latin American region.
Brazil is a country full of colour, dancing and laughing. It sounds like a wonderful place to visit. - Britgirl
14
Australia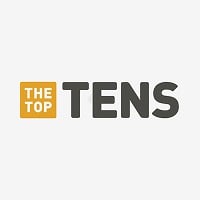 Australia, officially known as the Commonwealth of Australia, is a country comprising the mainland of the Australian continent, the island of Tasmania, and numerous smaller islands. Australia has a very warm climate and is very dry. The country's official language is English.
Australia was recently declared the happiest country, and I can see why. Low corruption, easy to live in, good schools. And I recommend Sydney as a holiday; it's brilliant! - PositronWildhawk
15
Iceland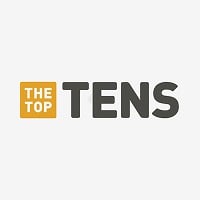 Iceland, also called the Republic of Iceland, is a Nordic island country between the North Atlantic and the Arctic Ocean.
16
Republic of Ireland
Highest suicide rate in Europe don't think the people are very happy there
Ireland is an amazing place. Enough said
How could people in Ireland be happy with a corrupt government taxing the people, mass-emigration, drugs and crime
17
Japan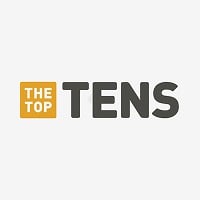 Japan is an island country in East Asia in the Pacific Ocean. It lies off the eastern coast of the Asia Mainland (east of China, Korea, Russia) and stretching from the Sea of Okhotsk in the north to the East China Sea and near Taiwan in the southwest. ...read more.
18
United Kingdom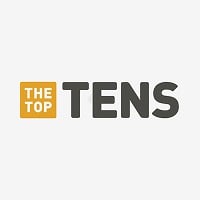 The United Kingdom of Great Britain and Northern Ireland, commonly shortened to United Kingdom, UK or Britain is a Sovereign State located of the Northwestern coast of Europe. It is a Parliamentary Constitutional Monarchy currently lead by Monarch Queen Elizabeth II and its current prime minister is ...read more.
19
Spain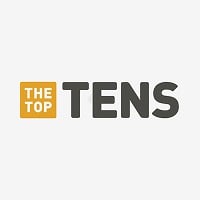 Spain, officially the Kingdom of Spain, is a sovereign state largely located on the Iberian Peninsula in southwestern Europe, with archipelagos in the Atlantic Ocean and Mediterranean Sea, and several small territories on and near the north African coast.
20
Wales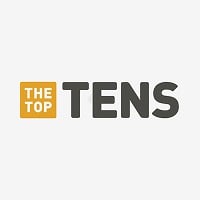 Wales is a country that is part of the United Kingdom. Located on the island of Great Britain, it is bordered by England to the east, the Irish Sea to the north and west, and the Bristol Channel to the south.
21
Nepal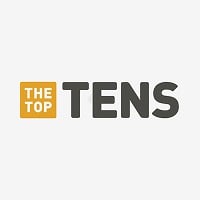 Nepal, officially the Federal Democratic Republic of Nepal, is a sovereign state located in South Asia. ...read more.
Third world? - Yes
Poor? - Yes
Illiterate? - Yes
Misunderstood? - Yes
Troubled? - Yes
Happy- YES, NO MATTER WHAT
22
Israel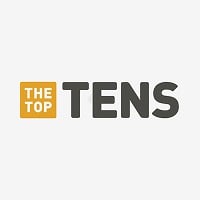 The State of Israel is a country in the Middle East and the only country with a Jewish majority in the world but arab, african and east asian communities still can be found. ...read more.
23
Pakistan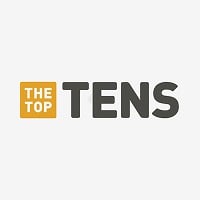 Pakistan was established in 1947 and is located in South Asia. Islamabad is the capital city of Pakistan. Karachi, Lahore and Peshawar are other major cities of Pakistan. Urdu and English are official languages of Pakistan. World's second highest peak (K-2) and ninth highest peak (Nanga Parbat) are ...read more.
Full of life.. The country doesn't have much to offer, but the best part is people have made so much from the little things, its absolutely beautiful
Pak nation live a happy life according to their situation
YEAH SURE YOU ALL THINK SO WHAT ABOUT WOMEN
MEN ALWAYS THERE TREAT WOMEN AS SLAVE
GROW UP
GIVE THEM SOME VALUE
24
Argentina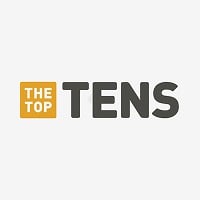 Argentina, officially the Argentine Republic, is a federal republic located in southeastern South America.
25
Colombia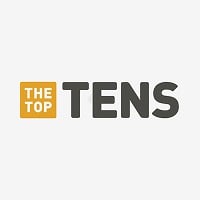 Colombia, officially the Republic of Colombia, is a country situated in the northwest of South America, bordered to the northwest by Panama; to the east by Venezuela and Brazil; to the south by Ecuador and Peru; and it shares maritime limits with Costa Rica, Nicaragua, Honduras, Jamaica, Dominican Republic ...read more.
Colombia is a country with a rich cultural diversity, therefore dominates the temperament friendly and helpful, there are a lot of amazing parties and festivals throughout the country and its regions, also you will always find in any place the happiest people and places in the world.
26
Northern Ireland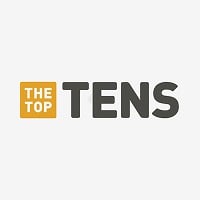 Northern Ireland is a constituent unit of the United Kingdom of Great Britain and Northern Ireland in the northeast of the island of Ireland.
Recently the capital city, Belfast has been scientifically proven to be the happiest place in the UK
27
France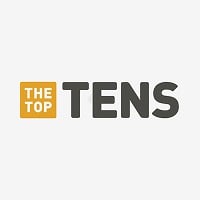 France, officially the French Republic, is a sovereign state comprising territory in western Europe and several overseas regions and territories. The European part of France, called metropolitan France, extends from the Mediterranean Sea to the English Channel and the North Sea, and from the Rhine to ...read more.
28
Bhutan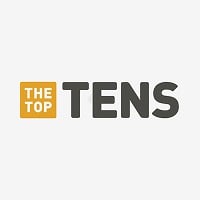 Bhutan, officially the Kingdom of Bhutan, is a landlocked country in South Asia at the eastern end of the Himalayas.
29
Ethiopia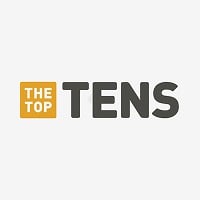 Ethiopia, officially known as the Federal Democratic Republic of Ethiopia, is a sovereign state located in the Horn of Africa.
30
Algeria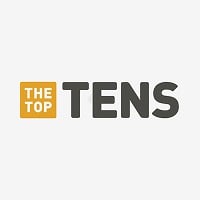 Algeria, officially People's Democratic Republic of Algeria, is a sovereign state in North Africa on the Mediterranean coast.
31
Ukraine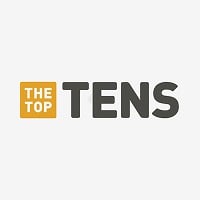 Ukraine is a sovereign country in Eastern Europe, bordered by Russia to the east and northeast, Belarus to the northwest, Poland and Slovakia to the west, Hungary, Romania, and Moldova to the southwest, and the Black Sea and Sea of Azov to the south and southeast, respectively.
Ukraine is happy even though Russia are ruining this country but Russia is jealous of us and they think they are #1 when they are really far behind Pakistan, Italy and loads of other countries.
32
Bangladesh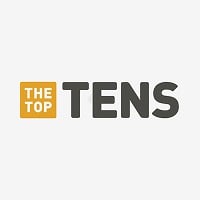 Bangladesh, on the northern coast of the Bay of Bengal, is surrounded by India, with a small common border with Myanmar in the southeast. The country is low-lying riverine land traversed by the many branches and tributaries of the Ganges and Brahmaputra rivers.
It should be 1st
33
New Zealand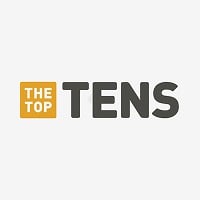 New Zealand is an island country in the southwestern Pacific Ocean. ...read more.
34
Fiji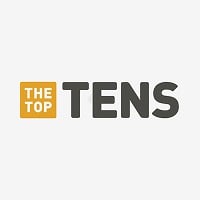 Fiji, officially the Republic of Fiji, is an island country in Melanesia in the South Pacific Ocean about 1,100 nautical miles northeast of New Zealand's North Island.
35
Malta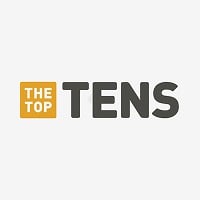 Malta, officially known as the Republic of Malta, is a Southern European island country consisting of an archipelago in the Mediterranean Sea.
36
Macedonia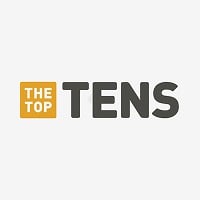 Macedonia borders with Greece to the south, Albania to the West, Bulgaria to the East, Serbia and Kosovo to the North. It has a population of over 2 million people which are a mixture of pure Macedonians, Albanians, and Serbians. Macedonian is the language spoken in the country. Macedonia has beautiful ...read more.
37
Azerbaijan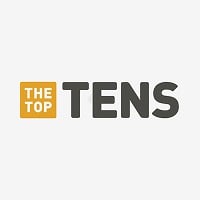 Azerbaijan, officially the Republic of Azerbaijan, is a country in the Transcaucasian region, situated at the crossroads of Southwest Asia and Southeastern Europe.
38
Sri Lanka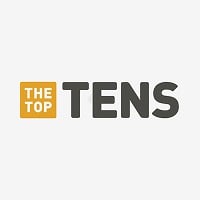 Sri Lanka, officially the Democratic Socialist Republic of Sri Lanka and known from the beginning of British colonial rule until 1972 as Ceylon, is an island country in South Asia near south-east India.
39
Indonesia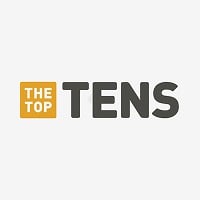 Indonesia, officially the Republic of Indonesia, is a country in Southeast Asia. Ruled by the Dutch for over 300 years and Japan for 3 years and 6 months, the country gained independence in 1945, or exactly in 17th August 1945. Jakarta is the capital city, located in the island of Java. Major languages ...read more.
40
Eritrea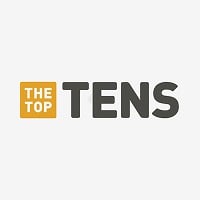 Eritrea officially the State of Eritrea, is a country in East Africa. With its capital at Asmara, it is bordered by Sudan in the west, Ethiopia in the south, and Djibouti in the southeast.
41
El Salvador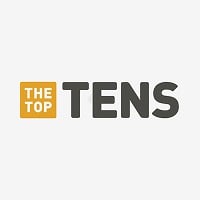 El Salvador, officially the Republic of El Salvador, is the smallest and the most densely populated country in Central America.
42
Brunei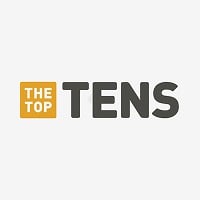 Brunei, officially the Nation of Brunei, the Abode of Peace, is a sovereign state located on the north coast of the island of Borneo in Southeast Asia.
43
Kenya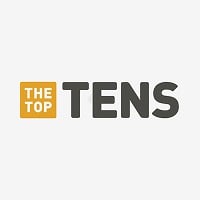 Kenya, officially the Republic of Kenya, is a country in Africa and a founding member of the East African Community.
44
Moldova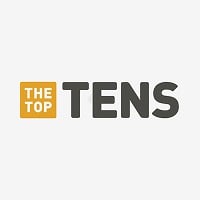 Moldova, officially the Republic of Moldova, is a landlocked country in Eastern Europe, bordered by Romania to the west and Ukraine to the north, east, and south.
45
Kazakhstan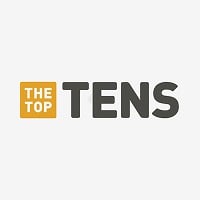 Kazakhstan, officially known as the Republic of Kazakhstan, is a country in northern Central Asia, with a sliver of its territory west of the Ural River extending into Eastern Europe.
46
China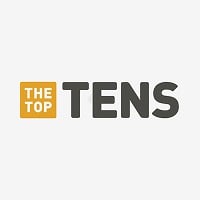 China, officially the People's Republic of China, is a sovereign state in East Asia. It is the world's most populous state, with a population of over 1.388 billion. It was established in 1949 by Chairman Mao, the president of the communist party. Its capital is Beijing. The major cities are Shanghai, ...read more.
47
South Korea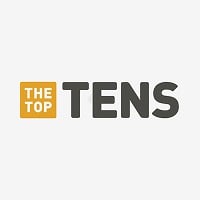 South Korea, officially the Republic of Korea, is a sovereign state in East Asia, constituting the southern part of the Korean Peninsula.
48
Estonia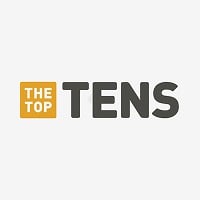 49
Lithuania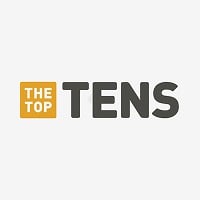 50
Latvia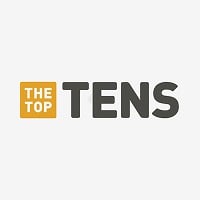 Latvia, officially the Republic of Latvia, is a country in the Baltic region of Northern Europe, one of the three Baltic states.
PSearch List
Related Lists

Top Ten Happiest Countries In the World

Top 10 Countries with the Happiest Looking National Flags

Top Ten Happiest Countries of 2014

Happiest Countries of 2019
List Stats
200 votes
62 listings
6 years, 25 days old

Top Remixes
1. Denmark
2. Finland
3. Netherlands
Metal_Treasure
1. Philippines
2. United States of America
3. Italy
valentinecapute
Error Reporting
See a factual error in these listings? Report it
here
.