Top Countries with a Large Portuguese Speaking Population
The Top Ten
1
Portugal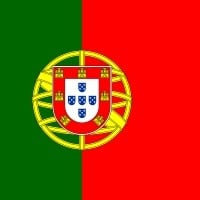 Portugal (est.1152), officially the Portuguese Republic, is a country located mostly on the Iberian Peninsula in southwestern Europe. It is the westernmost country of mainland Europe, bordered to the west and south by the Atlantic Ocean and to the north and east by Spain. Its territory also includes ...read more.
Well duh.
2
Brazil

Brazil, officially the Federative Republic of Brazil, is the largest country in both South America and the Latin American region.
Very unpopular opinion. The Portuguese here sucks!
3
Angola

4
Mozambique

Mozambique, officially the Republic of Mozambique, is a country in Southeast Africa bordered by the Indian Ocean to the east, Tanzania to the north, Malawi and Zambia to the northwest, Zimbabwe to the west, and Swaziland and South Africa to the southwest.
5
Guinea-Bissau

6
Cape Verde

Cabo Verde, officially the Republic of Cabo Verde, is an island country spanning an archipelago of 10 volcanic islands in the central Atlantic Ocean.
7
Timor-Leste

Timor is an island at the southern end of Maritime Southeast Asia, in the north of the Timor Sea. The island is divided between the sovereign states of East Timor on the eastern part and Indonesia on the western part. The Indonesian part, also known as West Timor, constitutes part of the province of ...read more.
8
Sao Tome and Principe

9
Spain

Spain, officially the Kingdom of Spain, is a sovereign state largely located on the Iberian Peninsula in southwestern Europe, with archipelagos in the Atlantic Ocean and Mediterranean Sea, and several small territories on and near the north African coast.
10
Equatorial Guinea

Equatorial Guinea, officially the Republic of Equatorial Guinea, is a country located in Central Africa, with an area of 28,000 square kilometres (11,000 sq mi). Formerly the colony of Spanish Guinea, its post-independence name evokes its location near both the Equator and the Gulf of Guinea. As of ...read more.
The Contenders
11
Luxembourg

Luxembourg, officially the Grand Duchy of Luxembourg, is a landlocked country in western Europe. It is bordered by Belgium to the west and north, Germany to the east, and France to the south. Its capital, Luxembourg City, is one of the four official capitals of the European Union (together with Brussels, ...read more.
There is a large Portuguese population living in Luxembourg, making Portuguese one of the most spoken languages there.
BAdd New Item