Countries With the Most Conflict
The Top Ten
1
Afghanistan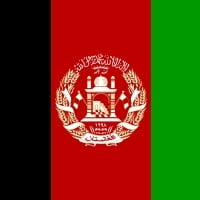 Afghanistan, officially the Islamic Republic of Afghanistan, is a landlocked country located within South Asia and Central Asia.
2
Syria

Syria, officially the Syrian Arab Republic, is a country in Western Asia. Syria has been involved in a civil war since 2011.
3
Yemen

Yemen, officially known as the Republic of Yemen, is an Arab country in Western Asia, occupying the southwestern to the southern end of the Arabian Peninsula.
4
Somalia

5
Iraq

Iraq, officially the Republic of Iraq, is a country in Western Asia. ...read more.
6
South Sudan

South Sudan, officially the Republic of South Sudan, is a landlocked country in northeastern Africa that gained its independence from Sudan in 2011. Its current capital is Juba, which is also its largest city.
7
Libya

Libya, officially the State of Libya, is a country in the Maghreb region of North Africa bordered by the Mediterranean Sea to the north, Egypt to the east, Sudan to the southeast, Chad and Niger to the south, and Algeria and Tunisia to the west.
8
North Korea

The Democratic People's Republic of Korea, also known as North Korea, is a country in Eastern Asia. Its capital is Pyongyang. It is currently ruled by the dictator Kim Jong-Un, after inheriting the title from his father, Kim Jong-Il, who in turn inherited it from his father, Kim Il-Sung. ...read more.
Technically speaking, you can't really conflict here, but it's a good one to have on the list.
9
Sudan

10
Central African Republic

The Contenders
11
Botswana

12
Gabon

13
Mauritius

Mauritius, officially the Republic of Mauritius, is an island nation in the Indian Ocean about 2,000 kilometres off the southeast coast of the African continent.
14
Seychelles

Seychelles, officially the Republic of Seychelles, is an archipelago and country in the Indian Ocean.
15
Lebanon

Lebanon was established in 1920 and gained its independence in 1943. For a couple of years it has lacked a president; yet, on October 31st, 2016, it got president Michel Aoun. Lebanon is situated in the middle of the fertile crescent on the eastern Mediterranean sea overlooking Europe, North Africa ...read more.
16
Kenya

Kenya, officially the Republic of Kenya, is a country in Africa and a founding member of the East African Community.
17
Nigeria

Nigeria, an African country on the Gulf of Guinea, has many natural landmarks and wildlife reserves. Protected areas such as Cross River National Park and Yankari National Park have waterfalls, dense rainforest, savanna, and rare primate habitats. One of the most recognizable sites is Zuma Rock, a 725m-tall ...read more.
18
Panama

Panama, officially called the Republic of Panama, is a country in Central America situated between North and South America.
19
Iran

Iran, also known as Persia, officially the Islamic Republic of Iran, is a sovereign state in Western Asia. The capital city is Teheran and the major city is also Tehran. The country's official language is Persian. ...read more.
20
Argentina

Argentina, officially the Argentine Republic, is a federal republic located in southeastern South America.
21
Haiti

22
Russia

Russia, known as the "Russian Federation", was formed on Dec 25, 1991. It is located mainly in Asia. The capital and largest city is Moscow, followed by Saint Petersburg in terms of population. The country primarily speaks Russian, a Slavic language.
I remember them getting banned from the religion Jehovah's Witnesses I think about a year or two ago, somewhere in between. This is really hard for those witnesses out there that can't do what they want, since they're banned from their Bibles and preaching work. They are also sent to jail and persecution, even some just going towards their death on the spot. This makes me feel bad since I'm a Jehovah's Witness myself, and I care for them out there
23
Ethiopia

Ethiopia, officially known as the Federal Democratic Republic of Ethiopia, is a sovereign state located in the Horn of Africa.
24
Israel

The State of Israel is a country in the Middle East and the only country with a Jewish majority in the world. Israel is a small country bordering Lebanon, Syria, Jordan, and Egypt and its official languages are Hebrew and Arabic.
25
Jamaica

Jamaica is an island country situated in the Caribbean Sea, consisting of the third-largest island of the Greater Antilles.
PSearch List