Top 10 Countries With the Smartest People
The Top Ten
1
China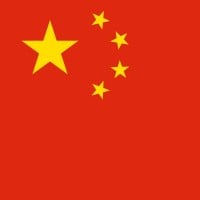 China, officially the People's Republic of China, is a sovereign state in East Asia. It is the world's most populous state, with a population of over 1.388 billion. It was established in 1949 by Chairman Mao, the president of the communist party. Its capital is Beijing. The major cities are Shanghai, ...read more.
Ya! Meh Asian and smart!
Hey man,
positive
Why are they smart...because they don't spend money on research and development. They steal it from the most intelligent people on earth. That would be the USA? China is good at making fireworks. That's it.
They're better than any countries with long school hours with no game time and always studying.
9 Comments
2
Japan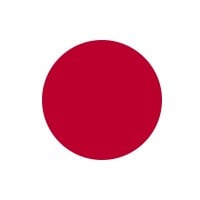 Japan is an island country in East Asia in the Pacific Ocean. It lies off the eastern coast of the Asia Mainland (east of China, Korea, Russia) and stretching from the Sea of Okhotsk in the north to the East China Sea and near Taiwan in the southwest. ...read more.
No, Japan makes the robots while China makes the pollution
Why Japan super high IQ
3
Israel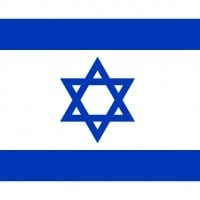 The State of Israel is a country in the Middle East and the only country with a Jewish majority in the world but arab, african and east asian communities still can be found. ...read more.
But evil.
Should be 1
Should be 1
4
Germany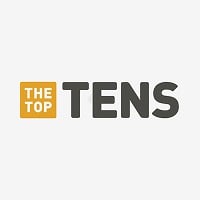 Germany was formally united in 1871 under the initiative of Bismarck with King Wilhelm of Prussia as emperor. The previous 'Holy Roman Empire', basically a continuation of the empire of Charlemagne/Karl der Grosse was dissolved in 1806. ...read more.
Germany has given us the one and only ALBERT EINSTEIN
Of course you know why
Snart smaert smart
IF WE TALK ABOUT PAST,THERE WAS ONLY GREECE WHO WAS LEADING IN ALL FIELDS,SUCH AS,ARISTOTLE,PLATO AND SOCRATES ETC. IN THE FIELD OF BIOLOGY AND PHILOSOPHY, ALEXANDER THE GREAT FAMOUS FOR HIS NEVER LOOSING STREAK.BUT IF WE MOVE TO MODERN TIMES,ONLY GERMANY IS THE SUCCESSFUL IN GIVING THE BIRTH TO THE LEGENDARY'S OF ALL TIME,SUCH AS,ALBERT EINSTEIN;REGARDED AS ONE OF THE GREATEST PHYSICIST BORN IN THE HISTORY OF MANKIND,ANOTHER NAME COMES TO MIND IS KARL MARX ;ONE OF THE GREATEST PHILOSOPHER OF ALL TIME AND HOW CAN WE FORGET MAX PLANCK;ALSO ONE OF THE GREATEST PHYSICIST AND WERNER HEISENBERG ; REGARDED AS THE FATHER OF QUANTUM MECHANICS.
5
Singapore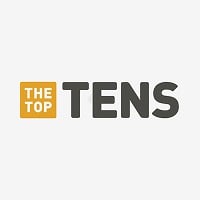 Singapore, officially the Republic of Singapore, and often referred to as the Lion City, the Garden City, and the Red Dot, is a global city and sovereign state in Southeast Asia and the world's only island city-state.
Singapore is the smartest country. Hardworking students there make's them the best
This is a great place to live in
They know how to be clean civilized people, not filthy slobs
Isn't Singapore the smartest country in the world?
6
United Kingdom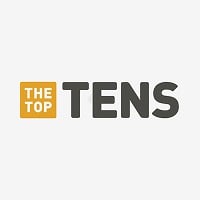 The United Kingdom of Great Britain and Northern Ireland, commonly shortened to United Kingdom, UK or Britain is a Sovereign State located of the Northwestern coast of Europe. It is a Parliamentary Constitutional Monarchy currently lead by Monarch Queen Elizabeth II and its current prime minister is ...read more.
Darragh palmer is from there
7
South Korea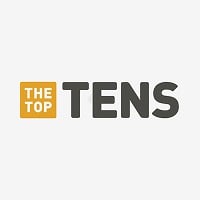 South Korea, officially the Republic of Korea, is a sovereign state in East Asia, constituting the southern part of the Korean Peninsula.
Korea is the best!
Highest education level with the most rigorous teachings - Not_A_Weeaboo
South Korea is the best!
8
Vietnam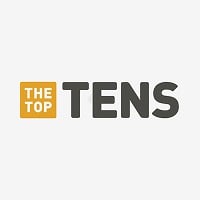 Vietnam, officially the Socialist Republic of Vietnam, is the easternmost country on the Indochina Peninsula in Southeast Asia.
Wow. I'm a Vietnamese, and I'm really surprised it's up this high. Are we really that smart? - Goku02
9
Russia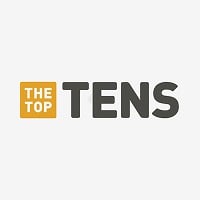 Russia, known as the "Russian Federation", was formed on Dec 25, 1991. It is located mainly in Asia, while a portion of it remains in Europe. The capital and largest city is Moscow, followed by Saint Petersburg in terms of population. The country primarily speaks Russian, a Slavic language. ...read more.
No one in russia can read lol
not true
10
United States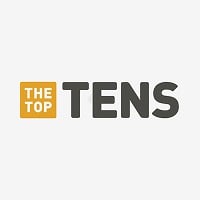 The United States of America, or the U.S.A. for short, is a federal republic composed of 50 states, 48 of them are contiguous states. There are two other states, Alaska and Hawaii, which are north and south of the contiguous states, respectively. The United States declared its independence from the ...read more.
Were just fat, dumb bozos
WHAT THE HECK I UNDERSTAND CHINA IS FIRST BUT WE SHOULD BE RIGHT AFTER. MY CLASS IS FULL OF SOME SMART PEOPLE LIKE ME AND A BOY NAMED FRANK, I AM IN 4 GRADE AND I AM READING LIKE HIGH SCHOOL BOOKS!
The average IQ in America is 98, around average
This list is racists
11 Comments
The Contenders
11
North Korea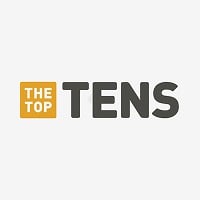 The Democratic People's Republic of Korea, also known as North Korea, is a country in Eastern Asia. Its capital is Pyongyang. It is currently ruled by the dictator Kim Jong-Un, after inheriting the title from his father, Kim Jong-Il, who in turn inherited it from his father, Kim Il-Sung. ...read more.
I know
Bruhh
Who likes them sorry
Well, they have a literacy rate of 100%. Does that make them smart? - JoeBoi
Uh... North Korea probably doesn't even have school lol
North Korea has lots of schools and education is practically mandatory. - PhoenixAura81
They may be smart, but I, like all Americans, hate North Korea
3 Comments
12
India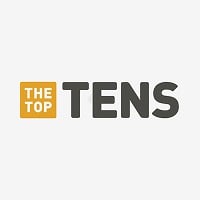 India, officially the Republic of India, is a country in South Asia. It is the seventh-largest country by area, the second-most populous country (with over 1.2 billion people), and the most populous democracy in the world. Its capital is New Delhi. Some other major cities are Mumbai, Chennai, and Ahemdabad. ...read more.
A country which is home to
#oldest university in the world
#oldest surviving language in the world
#oldest religion in world
#oldest civilisation
is of course the smartest country in the world
Kicked out all Porkis in 1947. Now beat this act of smartness, dear World.
My friend is Indian and he is the smartest in the school IQ 121
India at last, what a joke, it should in on top ten
2 Comments
13
Sweden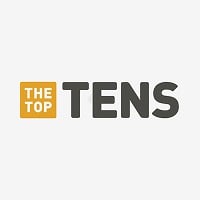 Sweden, officially the Kingdom of Sweden, is a Scandinavian country in Northern Europe. ...read more.
Swedes read lots of book's.
14
Andorra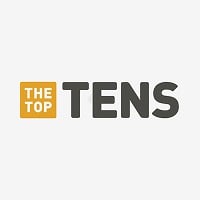 Andorra, officially the Principality of Andorra, also called the Principality of the Valleys of Andorra, is a sovereign landlocked microstate in Southwestern Europe, located in the eastern Pyrenees mountains and bordered by Spain and France.
Pretty smart country, not as smart as Japan or Singapore though - AliciaMae
15
Malaysia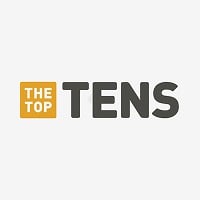 Malaysia is a Southeast Asian country occupying the Malaysian Peninsula and part of the island of Borneo. It's known for its beaches, rain forests and mix of Malay, Chinese, Indian and European influences. The sprawling capital, Kuala Lumpur, is home to colonial buildings, busy shopping districts such ...read more.
I am a Malaysian genius! So, I should be Number 1!
16
Hungary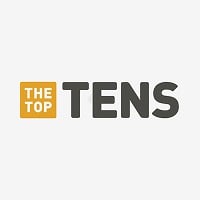 Hungary is a sovereign state in Europe. It is situated in the Carpathian Basin and is bordered by Slovakia to the north, Romania to the east, Serbia to the south, Croatia to the southwest, Slovenia to the west, Austria to the northwest, and Ukraine to the northeast.
17
Mongolia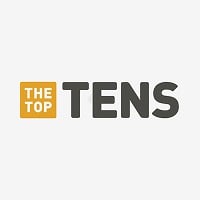 Mongolia is a landlocked unitary sovereign state in East Asia. Its area is roughly equivalent with the historical territory of Outer Mongolia, and that term is sometimes used to refer to the current state.
18
Italy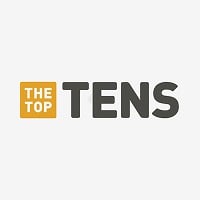 Italy, in italian Repubblica Italiana, is a unitary parliamentary republic in Europe. ...read more.
19
Romania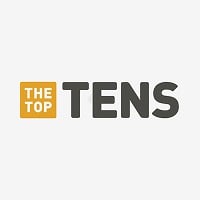 Romania is a sovereign state located in Southeastern Europe It borders the Black Sea, Bulgaria, Ukraine, Hungary, Serbia, and Moldova. It has an area of 238,391 square kilometres and a temperate-continental climate. With over 19 million inhabitants, the country is the seventh-most-populous member state ...read more.
20
Thailand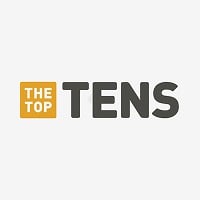 Thailand, officially the Kingdom of Thailand, formerly known as Siam, is a country at the centre of the Indochinese peninsula in Mainland Southeast Asia.
21
Austria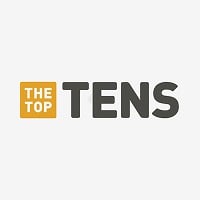 Austria was Celtic (Hallstadt) then as Noricum, part of the Roman Empire, Alaric, who took over Rome, studied at a monastery near Vienna. In the Middle Ages, the Holy Roman Emperors moved to Vienna, then Austria became separate. Medieval documents from Eastern Europe as far as West Ukraine were often ...read more.
22
Norway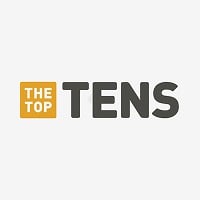 Norway, officially the Kingdom of Norway, is a sovereign and unitary monarchy whose territory comprises the western portion of the Scandinavian Peninsula plus the island Jan Mayen and the archipelago of Svalbard.
23
Greece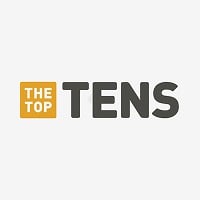 Greece, officially the Hellenic Republic, also known since ancient times as Hellas is a country located in southeastern Europe.
Greece has a better education.
24
Serbia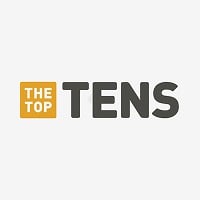 Serbia, officially the Republic of Serbia, is a sovereign state situated at the crossroads between Central and Southeast Europe, covering the southern part of the Pannonian Plain and the central Balkans.
25
Canada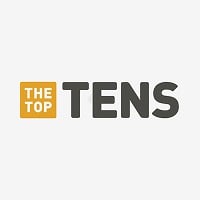 Canada is a country in North America that is next to the United States, and it's the 2nd largest country in the world by area (size is 9.985 million km²). This country has 10 provinces, and 3 territories. Canada became a dominion on July 1, 1867. Its 10 provinces are: Ontario, British Columbia, Quebec, ...read more.
I wish I was Canadian. They don't have that much racism, Donald trump made America racist, help me please
This should be number 2
26
Ukraine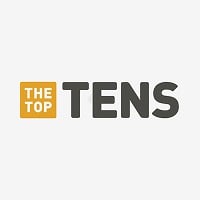 Ukraine is a sovereign country in Eastern Europe, bordered by Russia to the east and northeast, Belarus to the northwest, Poland and Slovakia to the west, Hungary, Romania, and Moldova to the southwest, and the Black Sea and Sea of Azov to the south and southeast, respectively.
27
Indonesia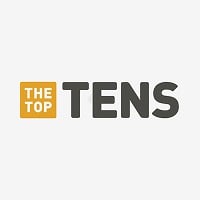 Indonesia, officially the Republic of Indonesia, is a country in Southeast Asia. Ruled by the Dutch for over 300 years and Japan for 3 years and 6 months, the country gained independence in 1945, or exactly in 17th August 1945. Jakarta is the capital city, located in the island of Java. Major languages ...read more.
What - yanzchenthebest
28
Switzerland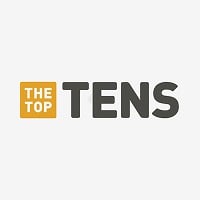 Switzerland, officially the Swiss Confederation, is a federal republic in Europe. It consists of 26 cantons, and the city of Bern is the seat of the federal authorities. ...read more.
29
Finland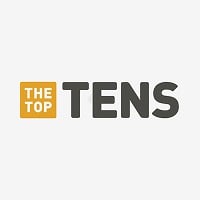 Finland, officially the Republic of Finland, is a sovereign state in Europe. It has a capital of Helsinki and got independence from the Soviet Union after WWI.
30
Netherlands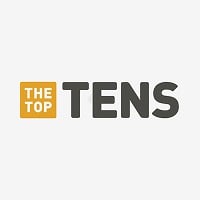 31
Poland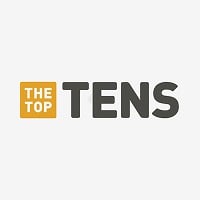 Poland, officially the Republic of Poland, is a country in Central Europe, bordered by Germany to the west; the Czech Republic and Slovakia to the south; Ukraine and Belarus to the east; and the Baltic Sea, Kaliningrad Oblast (a Russian exclave) and Lithuania to the north. With a population of approximately ...read more.
32
France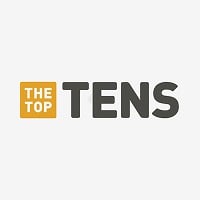 France, officially the French Republic, is a sovereign state comprising territory in western Europe and several overseas regions and territories. The European part of France, called metropolitan France, extends from the Mediterranean Sea to the English Channel and the North Sea, and from the Rhine to ...read more.
33
Nepal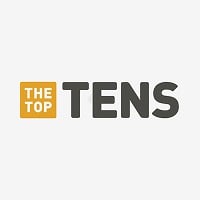 Nepal, officially the Federal Democratic Republic of Nepal, is a sovereign state located in South Asia. ...read more.
Beautiful country and kind hearted people
34
Denmark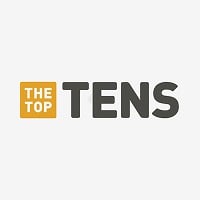 Denmark is a Scandinavian country in Europe. The southernmost of the Nordic countries, it is south-west of Sweden and south of Norway, and bordered to the south by Germany.
Dude, this should be 1
35
Vatican City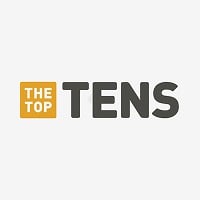 Vatican City, officially Vatican City State or the State of Vatican City, is a walled enclave within the city of Rome. It is the smallest nation on Earth, and is the headquarters of the Roman Catholic Church.
36
Mexico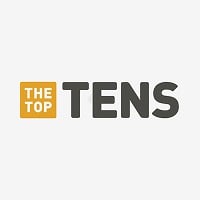 Mexico, officially the United Mexican States, is a federal republic located in North America. The country is located between the U.S. and Central America, and is known for its Pacific and Gulf of Mexico beaches and its diverse landscape of mountains, deserts, and jungles.
smart
37
Ireland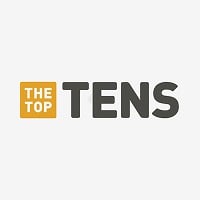 Formed in 1916 after the Easter uprising, Ireland is a small country with a population of roughly 5 million.
38
Philippines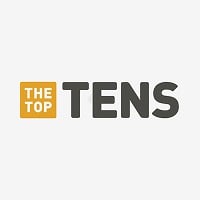 The Philippines was established in March 16, 1521 and named in honor of a Spanish King whose name is King Philip of Spain II. It is located at Asia, specifically at Southeast Asia. The capital is Manila. 89% of the people there currently are native, while 11% of people there are foreigners.
39
Uzbekistan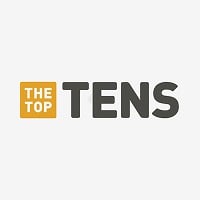 Uzbekistan is a landlocked country. It is one of two doubly landlocked countries in the world, a country completely surrounded by landlocked countries in Central Asia. ...read more.
It has a lot of nature and peacefulness
40
Sri Lanka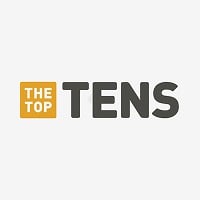 Sri Lanka, officially the Democratic Socialist Republic of Sri Lanka and known from the beginning of British colonial rule until 1972 as Ceylon, is an island country in South Asia near south-east India.
41
Taiwan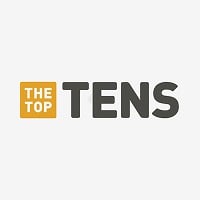 Republic of China was established in 1912. After the Chinese Civil War (1949), the Chinese government relocated to Taiwan. Its capital was originally Nanjing but now it's Taipei. Mandarin is the most spoken language.
China > China
This is not real.
42
Brunei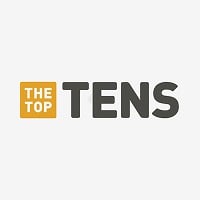 Brunei, officially the Nation of Brunei, the Abode of Peace, is a sovereign state located on the north coast of the island of Borneo in Southeast Asia.
43
Laos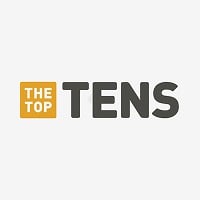 Laos, officially the Lao People's Democratic Republic (LPDR), or commonly referred to its colloquial name of Muang Lao is a landlocked country in the heart of the Indochinese peninsula of Mainland Southeast Asia, bordered by Myanmar (Burma) and China to the northwest, Vietnam to the east, Cambodia to ...read more.
44
Myanmar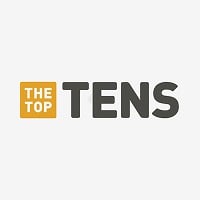 Myanmar (formerly Burma) is a Southeast Asian nation of more than 100 ethnic groups, bordering India, Bangladesh, China, Laos and Thailand. Yangon (formerly Rangoon), the country's largest city, is home to bustling markets, numerous parks and lakes, and the towering, gilded Shwedagon Pagoda, which contains ...read more.
45
Cambodia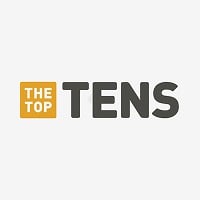 Cambodia is a Southeast Asian nation whose landscape spans low-lying plains, the Mekong Delta, mountains and Gulf of Thailand coastline. Its busy capital, Phnom Penh, is home to the art deco Central Market, glittering Royal Palace and the National Museum's historical and archaeological exhibits. In ...read more.
46
Kyrgyzstan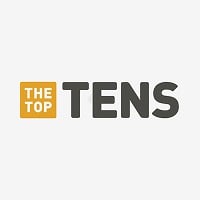 Kyrgyzstan, officially the Kyrgyz Republic, formerly known as Kirghizia, is a landlocked country located in Central Asia.
47
Bhutan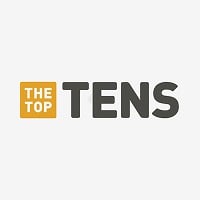 Bhutan, officially the Kingdom of Bhutan, is a landlocked country in South Asia at the eastern end of the Himalayas.
48
Timor-Leste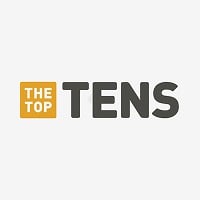 East Timor, officially the Democratic Republic of Timor-Leste, is a sovereign state in Maritime Southeast Asia. It comprises the eastern half of the island of Timor.
49
Tajikistan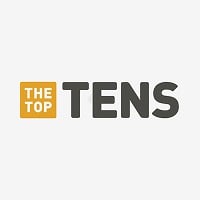 Tajikistan, officially the Republic of Tajikistan, is a mountainous, landlocked country in Central Asia with an estimated 8 million people in 2013, and an area of 143,100 km2.
50
Kazakhstan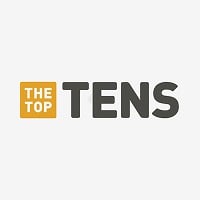 Kazakhstan, officially known as the Republic of Kazakhstan, is a country in northern Central Asia, with a sliver of its territory west of the Ural River extending into Eastern Europe.
PSearch List
Related Lists

Top 10 Smartest People In History

Smartest Anime/Manga Characters

Top 10 Smartest Dog Breeds

Top 10 Smartest Superheroes

Top Ten Smartest Animals
List Stats
300 votes
63 listings
3 years, 306 days old

Top Remixes (6)

1. Japan
2. China
3. Israel

Hyetts

1. China
2. Singapore
3. South Korea

NicholasYellow
1. Austria
2. Sweden
3. United Kingdom

kuksugare
View All 6
Error Reporting
See a factual error in these listings? Report it
here
.