Canada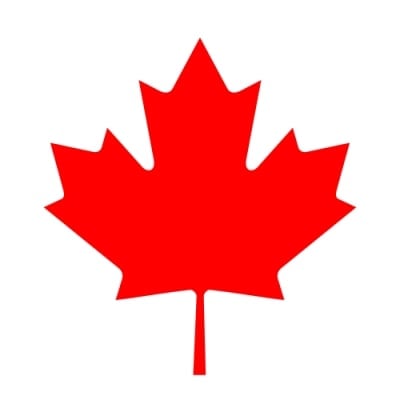 Found on wikimedia.org
Info
Canada is a country in North America that is next to the United States, and it's the 2nd largest country in the world (size is 9.985 million km²). This country has 10 provinces, and 3 territories. Canada became a dominion on July 1, 1867. Its 10 provinces are: Ontario, British Columbia, Quebec, Alberta, ...
read more
.
Comments
Top
Popular
Newest
Boiled potatoes, musher carrots and fast fried pork chops - oh wait that was my childhood. Okay I like Indian but Canada is multicultural so it has it all if you know where to look. And Korean is great too!
I didn't expect to see Canada this high, to be honest. I have been eating Canadian food for my entire life (except for about a combined 2 weeks of travel food) and I certainly have never had anything to complain about. - BKAllmighty
Canadian food is a mixture of our unique geographical location, and the fact that we are a cultural mosaic, and contain people and cultures from all parts of the world.
WE HAVE POUTINE AND KETCHUP CHIPS! also we have a lot of homemade bakery treats because of the fresh grown wheat! Come to Canada and try our food, you won't be disappointed. Also Winnipeg has some of the best food you will have ever eaten. I can't really speak for the rest of Canada buts it's probably really good
Although Canada may not have that much unique food as its culture is all of the world (fitting), its few own foods are YUMMY! Poutine (not Putin for russians, and its POO-TEEN for Americans who can't speak French or understand that language), with an odd yet delicious mix of ingredients. - Aisu
I am Canadian, I'm born there. I eat corn sometimes, I don't know Canadian food. But I know some Jamaican food, because I eat them for dinner
Where do I start, a lot of people might just think poutine and maple syrup but we have beaver tails (dessert) lots of variety of sea food out east and things like montreal smoked meat, Alberta beef and I believe that we have the best corn in the world in taber
I am speaking of Atlantic Canada where the best seafood actually is located. Although I had great Codfish in Florida.
Here in Canada, we like to cook our food over campfires on a stick. The smore, hot dog, and the ever elusive, spider dog.
They barely have any food that America doesn't have America has the best burgers and New York which is in America has the best pizza
I am sorry for seeming ignorant, I have never been to Canada. I was just wondering: what is Canadian food?
Canada is a country that has all different types of food from all over the world and it is delicious
While seemingly identical to American cuisine, Canada does have superior bacon.
Let's make this short and simple! Fries with MAYO on it!?!?
Poutine, french toast, maple syrup, salmon! I love my country - nickisawesome
we don't have our own famous foods but we have all the foods from the world
Some of the best beef and pork in the world are raised right in Canada! Maple Syrup, Mac n' Cheese, and poutine, they truly are Canadian staples. Not the mention that we have people from all over the world that have joined our great nation and brought their cooking styles with them. If you can think of a type of food, odds are, you can find it somewhere!
The diversity! Yep, that's my point here. Thank you.
Pancakes and Maple Syrup. Did I miss anything? - JustAnAccount
I live in Canada and its all the same as what you get in the US but worse...
Love the food, just need a tint of spice
Canada food is the 5th food in the world!
I am a Canadian, and I can say this: Poutine and maple syrup stuff are probably the only truly famous Canadian food. Both delicious, but for a country like Canada, it's disappointing.
Don't vote Canada down! We have so many different kinds of food from so many different countries its unbelievable! I mean come on people, POUTINE!
Canada has the best food ex (pancakes with maple syrup, poutine, smoke salmon/trout, fish, pie, fruits and best of all TIM HORTONS!
Related Lists

Top Cities in Canada
Top 10 Best Rides at Canada's Wonderland
Top 10 Things Canada is Famous For
Reasons Canada Is Better Than The United States