England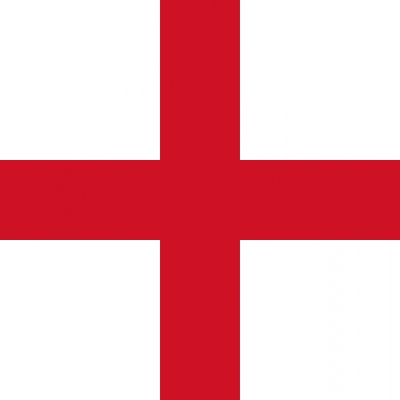 Found on wikimedia.org
Comments
Top
Popular
Newest
I have traveled considerably, I am not an exenophope when it comes to food - I'll try anything. However for sheer variety you can't best Uk shops... The supermarkets and specialty shops are amazing. Virtually anything I've tried abroad I've been able to buy in the UK. Sometimes with difficulty but none the less I've found it. As for Brit food, give me roast anytime... Rule Britannia...
One thing that makes me sad is that people insult English food because after WW2 we had limited things to cook with and the food was quite bad at that time. However nowadays the food is great. Another problem is foods such as egg tarts are thought of as being Portuguese when in fact an English man named lord stow created them. A lot of English foods people think were created overseas. A lot of semi English/Indian food was created with a mix of both thanks to a British born Indian woman. Some of those foods you wont even find in India.. The list goes on but I wont..
I'm half English and I my general sense of hunger comes from that side since I could eat pub food for the rest of my life and never tire of it. While I've never actually been to England I'm lucky enough to live close to some of the best imitation pubs in Canada. It's a good thing they're expensive since I'd probably be a million lbs. from eating there everyday if they weren't. - BKAllmighty
I am English, and I have travelled S E Asia, India, Spain, Prague, Amsterdam, Bali, Australia etc and I can honestly say that the best food is in my home country Britain, we have so much to offer! We also have lots and lots of choice and diversity when it comes to food, not only do we have numerous supermarkets catering for all sorts of needs we also have many different restaurants that other countries can't offer! So I am voting for Britain to be the best food country!
Fish and Chips, Full English Breakfast and a Sunday Roast- HELLO?
I love England! Best food in the world! Especially roast dinner and fish and chips! So typically English! Facts: English food has traditionally been based on beef, lamb, pork, chicken and fish and generally served with potatoes and one other vegetable.
London has one of the highest numbers of Michelin Starred restaurants in the world (NY Times). Hope to pioneering gastronomy of chefs like Blumenthal, and T.V. celebrities (Oliver, Ramsay) who are respected the world over. Criticism is most often leveled by the French (jealous), or the Yanks (dumb).
Coo. Now let's see what's on the menu: egg and chips; egg, chips and beans; sausage and chips; chips with a side order of chips; and... Pie and mash. England also do chips as well, you know! - Britgirl
Guys, how is their food good? I am sorry but it is terrible. Their beef is absolutely terrible and tastes like Was frozen for a month and transported from Australia, WHICH IT PROBABLY WAS. The only thing that is good is their pastries and tea. Everything else it terrible
Roast dinner, Beef Wellington, fish and chips you name it, it's the best. This may be a bit biased as I'm English and it is the only thing I eat. But I can assure you English food is the best.
Meat, potatoes, and ale are all I need. Fish and chips, sunday roast, puddings, and the royal family hello. Ahh england. I love the.
English food is perfection. I come from te USA- where everything is over the top - over seasoned and just massive. I mean in the USA the portion size is plain ridiculous! But England really is a whole new experience - fresh delicious food served in an ample portion size - not to large like here in the USA bit no as men as the French.
How bad does your food need to be where you have to put vinegar on it to make it taste BETTER? Just kidding guys; there is some good English food. - llamabaconllama37
Visited England a few times and the food is as nice as, if not better, than Mexican, Italian and Japanese foods
I'm American and recently visited some English friends in England
There's something about the home cooked food that actually feels like it's home cooked.
Sure, I had home cooked meals growing up and they were nice, but it actually feels like love and care has been put into it, even food from a local pub!
Good no nonsense food, full English breakfast, Sunday roast dinner with Yorkshire puds, which other country in the world can beat these two alone
Good English breakfast followed by a roast beef in the afternoon is simply the best. However need a Rioja with the beef wish that was English!
England has great food! Like I think spaghetti... Or was that Italy?

ITALIA SEI THE BEST! GRANDE GRANDE GRANDE ITALIA!
Can't get better than haggis, turnip potatoes. We also have black pudding red pudding, potato scone lovely in the morning fry up.


England have the worlds best food I love england they should be number one the fried egg chicken and chips
Most of the English food isn't processed crap. Not only that, it tastes really great.
You can't go wrong with a Call of Duty and chips at the sea front, or a lovely pub meal in the countryside. And I love a marmite sandwich...
Full English Breakfast is so nice and then fish and chips for nice, proper english meals, dank.
Who doesn't like Yorkshire Puddings, Shepard's Pie, or Roast Dinner?! - LemonComputer
Full English Breakfast. Possible the most complete yum festival on the planet.