France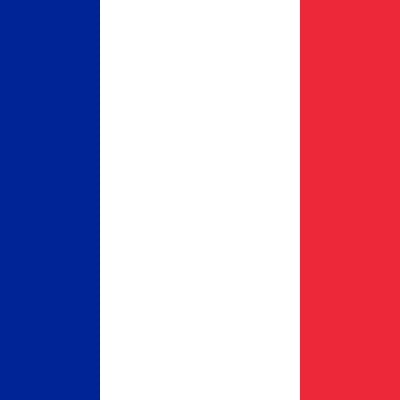 Found on wikimedia.org
Info
France, officially the French Republic, is a sovereign state comprising territory in western Europe and several overseas regions and territories . ...
read more
.
Comments
Top
Popular
Newest
French food's the best. You haven't had god food unless you've eaten at the best restaurants in Paris. Chez Flottes has the best duck, amazing cheese, and a cheesy potato dish that's to die for. Italy's the only country that compares, everything else is just garbage.
Among the best pastries in the world, the best sauces, the best sweets, the best meats, fishes (form Atlantic, Mediterranean for the mainland and lots more with including islands..).

France it's also lots of different regional cuisines.
Lots of different tastes coming from other territories and also Caribbean, Polynesian, from French Guiana, Reunion etc.

Also in France, aside from its great diversity of tastes and flavors of its cuisine, you will find lots of cuisines from more than 85 other countries.
Which makes France the first European Country with so many choices.
Without missing the fact of the native country of modern cuisine, now presents in any country.
The only problem of French food is that they are not known as they should. People know only snails, frogs and mussels, but definitively French are just rarely eating those kind of foods and in a complete different manner that they are known abroad.

Just France must be in the top ...more
Any meat, any Fish dishes you'd think of accompanied by great sauces. Not always the easiest recipes to execute so you'll need precision and flair!

Great variety, just look at how substantial and numerous French cooking books are. You'll never see French take-away food, so Chinese, Japanese, Italian, Indian foods as tasty as they are don't need the same skills and I don't rate them as much!
Any meat, any Fish dishes you'd think of accompanied by great sauces. Not always the easiest recipes to execute so you'll need precision and flair! Great variety, just look at how substantial and numerous French cooking books are. You'll never see French take-away food, so Chinese, Japanese, Italian, Indian foods as tasty as they are don't need the same skills and I don't rate them as much!
Haute cuisine was born in France and always will remain in France. It has showed the world its 'Art de vivre' to spend eating great food from great products. A really fine French dish represents one of the undisputed pinnacles of human cultural achievement.

The best part about French food is its ability to stay rooted in tradition.
Forget fashionable rocket or grated fennel tossed with the latest health fad think chia, kale and quinoa .

A typical French salad uses leaves of frisee or iceberg, the edge of the plate is surrounded by rings of sliced tomato and it is simply dotted with croutons of melted goats cheese. Tres bon.

One star in the Michelin is a good guide. For it was a Frenchman, the 18th century writer and all time original foodie, Jean Anthelme Brillat Savarin, who defined what constitutes a rewarding gastronomic experience the best possible ingredients, simply cooked and eaten in convivial surroundings.

And whatever anyone says, measured as a ...more
Because is THE country of Gastronomy.

Is THE country for sauces :

Sauces in French cuisine date back to the Middle Ages. There were many hundreds of sauces in the culinary repertoire. In cuisine classique (roughly from the end of the 19th century until the advent of nouvelle cuisine in the 1980s), sauces were a major defining characteristic of French cuisine.

Is THE country of Nouvelle Cuisine.

Is one of those countries like USA where you can find lots of different food from the world wide.
The most diversified, tasted you will ever dream...

Gastronomy = France

Douce France... We LoVe you.
Certainly the most diversified food you will never find.

France is THE country of gastronomy, wine, cheese, bakery etc...


For us the best are: China, Taiwan and France are the best 3.
I have eaten in so many places in North America (Canada, US, Mexico and Europe (Germany, Poland, Switzerland, Italy and... France. AND.. The French Gastronomy is unabashedly, unequivalently the most mouth watering and REFINED food you will ever get to try. You're not just eating next level food when you eat there.. You're not even just discovering new flavours or eating what defines sophistication on a plate.. Heck it's not even about how they master the entire spectrum of aliments it's about the soul they put into it, creating (from the smallest bistro du coin to Chez Septime) a story and extracting so many emotions from you as you déguste the food! From Paris to Lyon to Marseille or even Annecy or champagne, every where you go in France, I assure you, the quality of food that you will eat will e the best that you have ever tried or ever will.

A Canadian dude.
The best equal with Japan, South-Korea, China, Vietnam, Taiwan.
Are you kidding me? Only seventh?!?! Hell it should be first. You people have obviously not eaten there before! How could you possibly place the US before? Gawd that is like the "GO MURRICA" mentality!
Italian cuisine is very good, but has not the variety of French gastronomy. France is just the home of the western gastronomy. The best, far away from the rest.
The French food is the BEST one in the world. It has lots of varieties and sweet or sour foods. Their cuisine is really tasty and you will refill your plate a billion time because it is so good.
In France they eat lots of diverse vegetables, fruits, fishes and meats.

Their meals are really complete even if in certain regions they are still using maybe too much fat (butter or meat). In general they have eat import large amount of food from the whole world (Rices, cereals, Asian food, African food..). And the ratio of healthy food and oil is increasing (Quinoa, wild rices, canola oil, colza oil, walnut oil...). The ratio of obesity is one of the lowest among the so-called Western countries. And the famous baguette is eaten in more than 98% of countries.
France has the most varied food of all with borders to so many countries. Great skill and expertise and the most incredible history. Food in Brittany is so different from Provence and again so different from Burgundy. Influences range from Germany, Belgium, Italy, Spain and of course finally Frnace itself!
It's classic but it's true, even for simple recipes. Just the food quality and the creativity. I know there are some tourist traps but I talk about real French food. - lili117
What kind of idiot would rate England higher than France. I have been to most of these countries and French cuisine is superior. It is simply amazing most of choices have merit, but to considered the "BEST" country in the world for food how is France 12. Really?! On these lists try not being such a homer.
By far the best food on the planet
The French know how to present and savor food - from simply rustic dishes to haute cuisine. They dress their salads perfectly in mustard vinaigrette, serve briny oysters from Brétagne. Wonderful cheeses and buttery dishes in the north to the fruity olive oils and delicious daubes of Provence. And then there's Lyon, with its hearty sausages and beans and head cheese and Paul Boucuse traditions of the finest in French causing.
Wth with this ranking, france is just the country with the best food in the world. Nobody knows how to cook and associate it to the good wine like in france!
French food is one of the healthiest (actually not really but at least the school food is really healthy.) and one of the best places you can taste the good quality food from. Seriously, most people just can't find a good French restaurant.
French food is really the best food we can have all around the world, with many different flavor, different texture, it is simply the place to enjoy eating.
Truly awesome. So many different dishes, so many subtle tastes and culinary adventures in disguise.
Are y'all serious?! France has the best chefs, the best restaurants and the best plates! You know why? because this is the most versatile food in the whole world! Versatile, and always great!
Just the best food. They have so many different things to propose, so many taste. This is unique in the world but find people who really know how to cook french is rare, even in France