Greece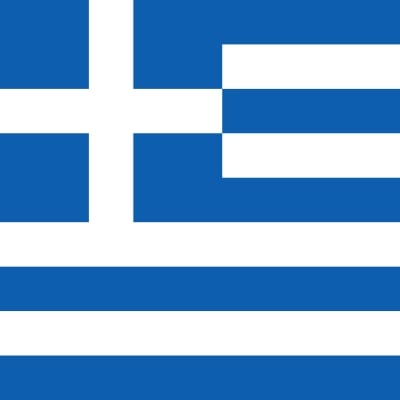 Found on wikimedia.org
Info
Greece, officially the Hellenic Republic, also known since ancient times as Hellas is a country located in southeastern Europe.
Comments
Top
Popular
Newest
Moussaka, Souvlaki, cheese balls, cheese saganaki, calamari, kleftiko, prawns, fresh fish, gyros, soudkoukakia, pastitsio, stifado, greek salad, cheese, honey, yoghurt, baklava, tzatsiki, taramasolata... The list could go on, Greek food is so divine!
The quality of the food, fish and meat is superb. Mediterranean cuisine is also one of the most healthy cuisines in the world. Greek cookery makes wide use of olive oil, vegetables and herbs, grains and bread, wine, fish, and various meats, including poultry, rabbit and pork.
The best chefs are the GREEKS should be no1
Moussakas, Tzatziki, Gyros, Ouzo.. So Mediterranean and so healthy!
Greek traditional cuisine is unique. If you don't believe it, come find out yourselves!

I have a greek backround and I would say its great my grandparents came from greece and they had beautiful food they have it here in australia too like taverans I'm going there for my baby brothers christining ! - hermione_granger
The greek gyros and souvlaki are the best. The greeksare the best chefs in the world. Come to find out by yourselves
Greek food is the best food in the world and it is one of the healthiest, the Mediterranean diet is one of the best diets in the world (excluding The Italian cuisine which has so much carbohydrates and cheese in it)
Traditional Greek food -not the one that you find in touristic restaurants-is the best. Its simple and cause of that it brings up the flavor of the food. Eat fish or meet and its just it not confusing with a lot of ingredients.
While gyros are quite unique to other areas across the globe, in the northern United States, there's nowhere to eat such delicious cuisine other than Dino's, quite stingy towards my family of eight, although ironically, in Greece, families are much larger than those in America.
Chances are, if you like Italian food you'll like Green food. Of course I am not suggesting that their the same or anything (I have more cultural awareness than that). The Mediterranean knows how to make food, as a whole, I'll tell you. - BKAllmighty
Greek food is amazing! People think Italian food is better cause some never even tried greek food
I've been to Europe several times and out of all the places I've been, I've enjoyed Greek food the most
Greece has the most healthy and tasty food in the world! The world is now realizing facts about feta, Greek yogurt and other products.
How can it be this far down? :( Greece has great, tasty and healthy food. If you haven't tried any Greek food, you are definitely missing out on some excellent food! :O (DON'T MISS OUT:) Best food in the world, you haven't tried any Greek food? GO AND TRY SOME! You'll like it...
The most delicious food in the whole world is made in the most beautiful and welcoming country in the world... Namely in GREECE! #1
The best chefs are the GREEKS should be no1 - thunderbird
Greek salads are the best, but all around the foods there are great
Greek cuisine is the mother of all Mediterranean cuisines. It has an incredible variety and is simply outstandingly delicious.
Its absolutely one of the most tastiest cuisines in the world. Try to go to Greece and be invited by families. You will have some of the best food you will have ever tasted in your life!
The most delicious food I've ever tasted! Soublaki, tzatzkiki, feta cheese.. Yum!
Greek food is amazing, Gyros HM LOVE THEM ALSO THE SALADS!
Fresh ingredients and respect for the time of eating.Forget about the cliche pita gyros I am talking about real food..
Greece should be much much higher on this list or any list for that matter. Greek food is delicious flavourful and very healthy. It should be number 1 on this list. :-)
I love greek food. you have so many options and you can combine other countries with it too which makes it special from other countries
Some people waste their money on diet pills, and others choose to starve themselves. But Greek cuisine is the Holy Grail of a healthy lifestyle. Whether you're in the mood for Souvlaki, Avgolemono, Gyros, Quinoa, Tzatziki, Orzo, or Moussaka, it's a mystery how such delicious eatery managed to score so low.
Visited Greece last summer, I fell in love with souvlaki and moussaka.. Since then, I've been visiting greek restaurants in my home-country as soon as I can..
Gyro? how do you pronounce it? I wish I could go to Greece and find out and order one of their killer dishes to go with it. maybe gyro