Indonesia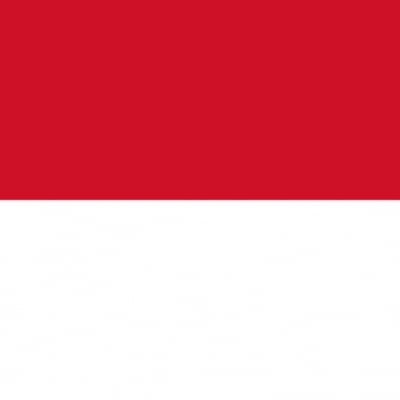 Found on wikimedia.org
Info
Indonesia, officially the Republic of Indonesia, is a country in Southeast Asia. Ruled by the Dutch for over 300 years and Japan for 3 years and 6 months, the country gained independence in 1945, or exactly in 17th August 1945. Jakarta is the capital city, located in the island of Java. Major languages ...
read more
.
Comments
Top
Popular
Newest
I've been all over the world including Greece, Italy, France, England, a few countries in the Middle East, several countries in South East Asia, Brazil, etc. but I'd trade all them, including my home country amazing food (USA) for the Indonesian cuisine! Indonesia TOTALLY ROCKS! Don't forget that the Silk Road and the Europeans discovery of America happened because people around the known world at the time were all trying to get to the spices and foods of Indonesia, also nicknamed the "spice islands". Indonesia not only has a tremendous inventive local cuisine, but has brought in the best foods of India, Japan, and China (neighbors), but as the worlds most populous Muslim country, there's a great Middle Eastern flavor there too. Finally, for years Indonesia was owned by the Portuguese followed by the Dutch, who in turn, were followed by the Japanese during WWII, followed by he USA freeing them from the Japanese and giving them their freedom back. All of these cultures left their marks ...more
I haven't seen a really well written comment as yours. and, you know the history. well educated! Food is about spices. where is the spices island? Yep, it's in Indonesia! No wonder Indonesian foods are the real foods because it has all the spices that people cried over.
I'm from Borneo although many people recognized most of the food from west region of Indonesia but in the east region also have many delicious cuisines and appetizer. Like our country motto unity in diversity even soto one of the famous food in Indonesia, there are so much kind of soto from different region with their own special taste like soto betawi, soto banjar, soto makasar, soto lamongan.. There are just so many just from soto. So imagines so much cuisines that can be explore... I recommend if you come to Indonesia you also have to do some "wisata kuliner".
Indonesia has lots of watering mouth menu that can also turns you from sandwich and milk addict into a hot n spicy junky that can't leave without Indonesian food. Indonesian food welcomes all level of spicy lover. From mild to supper dupper tongue burner... From gado-gado to itik lado ijo (green chilly duck). Damn... I almost eat my monitor while I'm typing it...
From sweet to very spicy, but always fragrant and full of flavour. A wealth of choice in fish, meat, vegetables --and not forgetting the vegetarian tahu and tempeh-- allow for a virtual infinite combination of these ingredients along with herbs and spices.
My favourites are (my late grandmother's recipes for) sambal goreng udang, sateh ayam, gulai kambing, babi kecap and rendang sapi.
Indonesia should be number 1, Indonesia has a lot of different cultures with different foods... Indonesia have all taste. And I think Indonesian foods is healthy for our health, so you ought to try it.
Various food in every islands give an extra taste, such as "Rendang", "Sate", "Bakso", Pempek, soto and many others
oh yeah.. Indonesian food. I really can't describe it here you must try it on your own. Looking for instant foods? then we have the best instant noodles in the world! (Indonmie), Looking for spicy and delicious food? Then go to Indonesia now! Even Malaysia and Singapore tries to reproduce our foods in their own way!
Every body in the world know how delicious Nasi Goreng, SATAY or SATE, which has been spreading around the world. Indonesian Food has many variety.. Either the chily spicy which could be found in West Sumatera, until the Sweet sauce of Central Java. Fresh fish from Sulawesi, a lot of Snack, which could not be found in anypart in this world. All of the Food coming from fish, sea food, meet, chicken, mixed with vegetables and tropical fruit.. Is such a lot of combination which could not be expressed.. All of melts in mouth and remind unbelievable delicious..
bakso(meat ball)
soto
dodol
kerupuk kulit
siomay
peuyeum
indonesia has the most various of food in the world
- andrialvi
The most diverse in food just like their cultures. Some regions prefer sweet taste on their foods and other love with heat on it but everything is delicious and healthy. If you go to some villages, people love to have fruits on their dinning table as they considered them as everyday quick and healthy desserts.
It have the most variety spices but still manageable to eat compared other asian country foods around it.
It's very rich with taste. Every islands in the country have different traditional foods which I think the country have rich culture.

Never heard any one I know from other country that doesn't like Indonesia food!
Talking about indonesian food is only one meaning you are talking about food all over the world, from sumatra island you can test the mixes of arabian n indian food into indonesian dish, from java iisland you can test the chilli then the sweet food then the salty test food in every different provinces, then in borneo island n sulawesi island you can have dutch portages test of food, indonesian food simply the best
Oh come on, number 10? It's a joke. Well l can't push you to tell the truth and push you to loose you your nationalism spirit but just saying, If you ever been to Indonesia and know Indonesian food and the people, you'll never regret it. For the record, NEVER SAY YOU KNOW Indonesia AND ACT LIKE YOU ARE A PRO OF THAT COUNTRY IF YOU ONLY BEEN TO ONE PLACE. So yeah l vote for Indonesia, because l believe there are a thousands Indonesian food that l never tried yet. And again I we talk about the richness of the flavor, no doubt, it's Indonesia! Where is the spice island ladies and gentleman? Indonesia! There you got it. Good boy.
Indonesia has the best food ever! It's not that the food look expensive or what so ever! Indonesia has a fantastic great dish! With so many traditional food, and it's all represent Indonesian culture and still so tasty! Everyone have to try Indonesian dishes! THE BESTT!
Indonesia has many spices that make the foods in Indonesia more tasty! You can find sweet, sour, salty, spicy, hot tastes in its food. Awesome! My favorite is nasi goreng (fried rice) and sate (grilled chopped-chicken)
You could travel in one island in Indonesia and found many different cuisines. Every ethnicity will have their own specialty dishes that is varied in flavors. Extensive use of spices, and herbs with fresh natural ingredients are common practice. If a person cook different different dishes everyday, they will not be able to cook same meal twice in 1 year...
Indonesian food has so many varieties in taste, looks, ways of servings and more. With so many regions all over the country, each represent their traditions in the food, that makes Indonesian food very special. Better yet, the cooks really know how to balance the flavor with different kinds of spices and ingredients to make the food taste just right at the very best.
What kind taste from the food do you like? Name it. It's all there in Indonesia's food. Salty? Sweet? Spicy? Bitter? Sour? Pungent? And which kind of food do you like? Food with many different kind of sauce, fried food, boiled food, steam food, barbeque's food, vegetarian's food, fatty food, or roasted food? As an example, try rendang (chicken or beef with chili dressing), sate (barbeque chicken, lamb or beef with peanuts sauce), bakso (beef or fish meatball served like soup with noodles and vegetables and sometimes served with chili or soybeans sauce), gulai (boiled meat or fish with coconut milk dressing), pepes (steam tofu, meat or fish combine with vegetables wrapped in banana's leaf), gado-gado (mixed vegetables light boiled served with peanuts sauce), and many more tasty food! Try it!
The best food I ever eat! There's no words could enough to describe it.. Just try it by yourself Indonesia has a lot of different kind traditional food and each food are unique.
There are so many various of Indonesian food due to so many tribes and ethnics in Indonesia, which bring not only each own traditional food, but also varieties of mix among them from spices to innovations inspired by traditional ones. The spices used also bring all kinds of tastes that tongue can sense and not so strong as Indian, but mild and sufficient to make the food perfectly tasty.
Indonesia is the world biggest producer of spices. We have coffe, tea, etc. Our foods are very different from other countries from what I have experienced. Now I live in China and I must say it's unfair that Chinese food is ranked higher than Indonesian food. Even, Chinese food in Indonesia is better than Chinese food in China. trust me I have been living in China for years. I get used to eat Chinese food now. but its nothing compared to Indonesian food.. I think the best food in this world is in Indonesia and Thailand.. yeah where is Thailand? Oh man! This list is verry funny
Down at the bottom of asian continents but not to be missed as the food destination. Burst of flavour compacted into one cuisine. Jump from one city to another, one province to another, one island to another, one time zone to another you will be presented with varied layers of flavours and spicy scent. Got to be Indonesia
Nothing like Indonesian food. Many spices from sweet, sour, spicy etc. Just name it and you will find the one which best for your taste buds. They many kinds of food from their many different cultures and islands. Once you taste one of them, you will always want to try them again!
The best food ever with the strong taste. If you like Indonesian food or Indonesian food addict, whenever you eat other food you will feel M... Something missing in this food. Indonesian has many variant of food for example Soto! There are more than 10 kind of Soto and all Tasty!
Indonesia has the most unique taste of food, and strangely, when you try the same food with the same recipe in another place, there's no guarantee the taste will also be the same. The authenticity of the taste is just so important, and incredibly unique. It has the touch of the culture itself, and a fascinating blends of the spices.