Vietnam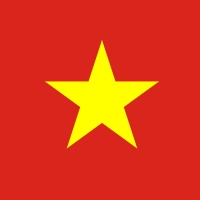 Found on wikimedia.org
Info
Vietnam, officially the Socialist Republic of Vietnam, is the easternmost country on the Indochina Peninsula in Southeast Asia.
Comments
Top
Popular
Newest
For me, Vietnamese food is number one. You'll have the same opinion as mine if you try it once. CNN has announced the list of 40 Vietnamese cuisines which you should enjoy. They are really very delicious. Hope you'll visit Vietnam and enjoy them someday. Make sure you'll agree with me.
Hmm... It is hard to tell, since I never tried Pho with just one bite It is never enough...
Viet Food is the best and there are so many of different kinds. Cooking good Viet food usually consumes a lot of time and experiences.
I deem that Vietnamese food must be the best of all, Because its taste inspire you the taste of real nature.
A beautiful combination of east and west, very balanced I guess that is because the country was ruled by both western and Eastern powers in the past. Nowhere else you could run into a French baguette and a bowl Chinese noodle right then. Should be in top 5!
This is not number 1-3?!

Clean, flavorful, healthy, ORIGINAL... Bah. At #24, this is like a sports car list without Porsche.
Visit Vietnam and you will see what people say about Vietnamese food :) Have fun :D
There are 2 things in Vietnam you can't pass: Food & Beach
Best ever. Beats Italian and Thai hands down. So Fresh
Healthy and balanced food, one of the best in Asia!
One bite and I mean seriously you'll love it
Vietnamese food is the best of the best!
People know only pasta, pizzas, tacos etc... A big lack of culinary education. Sure they even don't know where is located Vietnam... And pasta has been invented in Asia and Stolen by the Italian imperialism. Marco Polo is a big liar.
I was expecting Vietnamese cuisine to be at least (! ) in Top Ten.
Everything is so good and tasteful
You can try various of fresh and delicious food in Vietnam with special sauce.
Rank 13? Extremely underrated. Well, I guess not so many people have ever known of this cuisine.
The have the best southern East Asian food and the 2 best Asian food
The BEST, BECAUSE I'm VIET TO AND I LOVEE HOISIN AND PHO (PH-UH-? ).
You can't beat pho and my grandma's traditional Vietnamese pork and rice, yum yum, it's just so delicious.
Vietnam has many many very nice kinds of food, not just only Pho, guys! Healthy, fresh, not too spicy, not too fat,.. Just awesome!
I'm Vietnamese-American and I'm just saying that Vietnam has some of the best foods in the world.
Vietnamese food are the best. I'm not saying that just because I'm Vietnamese, but it's so fresh and there is so many vegetables in our food.
Variety kind of food from eating to drinking. Non fatty food, mixing of many ingredient in one dish make it species, special from others.
Foods in Vietnam is simple but delicious! I think Pho is great! Try it and you'll see
Related Lists
Best Vietnam War Movies
Top Ten Best Cities In Vietnam

Top 10 Songs Associated with the Vietnam War
Top Ten Best Provinces of Vietnam