China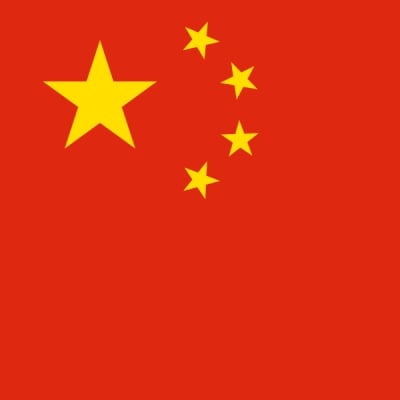 Found on wikimedia.org
Info
China, officially the People's Republic of China, is a sovereign state in East Asia. It is the world's most populous state, with a population of over 1.388 billion. It was established in 1949 by Chairman Mao, the president of the communist party. Its capital is Beijing. The major cities are Shanghai, ...
read more
.
Comments
Top
Popular
Newest
China really is a great country, but it has a high low class rate, but other than that it should be in the top 10.
CHINA IS ONE OF THE BEST COUNTRY IN THE GLOBE, PEOPLE ARE DO GOOD, PLACES ARE SO BEAUTIFUL, IT IS ONE OF THE EDUCATION CENTRE, HEALTH CENTRE, EVERYTHING IS A WORLD CLASS, ONLY PEOPLE WHO HAVE SEEN CHINA THEY WILL KNOW ABOUT IT. THE BEST COUNTRY IN THE WORLD. ONE OF THE PEACEFUL COUNTRY, WITH VERY STRONG GOVERNMENT.
I'm Chinese. After seeing so many haters in this world, I realized how nice the people in China are. Yes, they seemed cold and indifferent, they don't like to smile. But they are actually warmhearted and helpful, they are not good at expressing true emotions. They don't pretend to be polite, but if they say "thank you", it means they are really grateful and 100% moved by your help.

And I really missed the food in China. I feel so lucky to be born in such an amazing country with unbelievable numbers of yummy dishes. If you are a honest fan of delicious food, you must come to China. Forget those American-Chinese fast food, they sucks. - YaoSeres
One of the five people in the world is Chinese. People from China should not be ashamed of their race but proud of it. We have the most profound history (although some of them is damaged due to Cultural Revolution), the healthiest food and the most beautiful language called Han Zi. I really despised those who were originally Chinese but changed their passport into another nationality for any reason. We should really be proud of China as it was such a strong and developing country. Yes, yes and the current chairman is really doing a greater deal for China.
China is great. Every country has negativity inside themselves, but we need to look at the positive side. As a teenager raised in China, I'm proud to say I am Chinese, and China is the best place in the whole wide world. China has good food, good economy and a lot more. Hardworking is also a common element in China. People around me work as hard as they can to achieve their dreams. Now that I live in the US, I feel like America really needs to improve. Almost everything I buy at shops are Made In China, the airport are not as attractive as the Chinese ones, and the culture is not as rich. I hope America can catch up to become as sophisticated as China. GO CHINA!
I know China is not on the high ranking is because most Chinese people can not see, when China came out from the national protection network time, not to mention the site, the world will be filled with Chinese people, the oldest, most ancient peoples. China will again rule the world! China has for a long time did not wake up, now is the time, 1.4 billion people, China! ! ! Power of the people, the emerging socialist regime, the future will lead mankind into communism!
I'm a Pakistani and to me China is the BEST country. I've been there and lived for one and half year. A country that became well developed within 20 years! People are very friendly too. This country is the next super power I'm sure.
I'm a Chinese (studying a international school), I love my country, nice place, a beautiful place, I love here. But I'm not very like Chinese people, not all of them, some Chinese people are selfish. (I just wondering how many Chinese people vote for their motherland. I just using VPN)
A country rich in history, culture and with must see places like the Great Wall and renowned Terracotta Warriors. The people there are respectful, loving and also have the best work ethic, which is why the top students in overseas countries are always Chinese. Which is why it is going to have the biggest economy in the world. China has the largest and fastest network of bullet trains in the world, capable of 320 km an hour and stretching over 10,000 km long. China also has one of the world's most loved and delicious cuisines. The natural environment in China is truly splendid with untouched national parks, mountain ranges and long beautiful rivers. With also a wide collection of unique animals especially the most loved panda. China is a country rich in ancient, magnificent and mysterious art forms such as Kung Fu which is truly the most difficult to master and most spectacular when displayed. I being a patriotic Chinese person myself truly believe that China is the greatest nation on ...more
One of the most sophisticated culture in the world. Everyone admires China, its cuisine, its language, its cities, its history. It produces good yet affordable products. And also, it is soon to be the largest economy in the world. Need to say more?
China is amazing. It has about 1 billion people in there, and they can manage to feed ALL of them! Also, have you seen what is called the "ice city of China"? It's so beautiful. But there are downsides too. China rips off things. Have you ever heard of the Vii console? Yes, that's right, it's a ripoff of the Nintendo Wii. And guess what? It was made by Chinese people! And let's not forget these cheap ass made in China stuff... But then again, no country is perfect.
China is a rich, diverse and peaceful nation. They could have at their golden age, gone out and conquered whole of Asia but they didn't. They can do better at controlling pollution and having more freedom in their society. Learn what is good from other nations and improve, but do not be too arrogant. Make friends around the world! Overseas Chinese should learn from the Jews and Indians, band together and be more assertive in your communities! Everyone matters.
CHINA is developing all the time, CHINESE are very friendly. They love peace and they had helped many poor countries!
China is peaceful right now, unlike USA
China is the best country in the world
I hope this country will change it will become a democratic republic but most of all to improve its quality from low to high quality and I hope it will not use its military to scare the other countries if this country wants peace they should accept peace talks and to help its people lastly I hope the communist government will stop building ghost cities.
Country of defenders not attackers (unlike America)
A big shortcoming for few English speakers in China because this made few Chinese people to vote here.
I love China if not China no shopping time for me
China rules

The world is made in China,they were the first country ever, they are the boss

May the China be with you
What? EVERY ONE KNOWS CHINA OWNS! THIS WORLD WOULD SUCK A LOT WITHOUT CHINA - beyon
China is an amazing country underneath all of its stereotypes. We're often shunned because of who we are, but China is amazing. The food there isn't extremely greasy, there are amazing sights there (even though the environment is deteriorating), and if you just happen to meet some of the friendly people... they'll be amazing friends, I swear. Go China!
Imagine how far behind the world would be today if China never existed. Be thankful to the Chinese.
I've lived in China for a year, I love that country for its Culture. China may have their bad, but it's a good country to live... According to my experience, you can find a lot of healthy old people live in the major cities such Beijing, Shanghai, Guangzhou, Hongkong, etc...

Some people said that China is a dirty country, full of pollution, poverty, and the government are kinda bad, but I don't think so... it's not that really into what some writers said on their books or website page...

I love this country so much, either good or bad, I will still love this country, and I'm gonna find a way to return to this beautiful country sooner...
I have a good life in this country with delicious food, safe society, convenient life and so on. People in this country are friendly and passionate, and the low-crime rate makes me feel much better than living in other countries. Also none of the residents forced to have a religion belief, which is a great decision. I love this country, the interesting and fantastic CHINA.
Related Lists
Top Ten Best Provinces of China
Best Things About China
Top Ten Allies of China
Best Top Ten China, IL Characters