Greece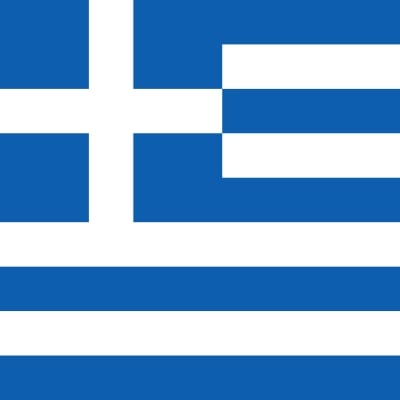 Found on wikimedia.org
Info
Greece, officially the Hellenic Republic, also known since ancient times as Hellas is a country located in southeastern Europe.
Comments
Top
Popular
Newest
Kindest people in the world! No matter what economic problems they have, they will take care of you as if you were family. Very open to others and welcoming of tourists with great tolerance and generosity. Just gorgeous beaches, delicious fresh food, clean air -- had the best vacation of my life in Greece.

Let's not forget the massive contributions to the world that shaped our very existence: philosophy (humanism), theatre, mathematics, language, arithmetic, algebra, physics, music, drama/comedy, ethics, medicine (Hippocratic oath still the cornerstone of medical ethics), architecture (look at Washington DC, London, Paris, Berlin, ROME.. (took nearly everything from Greece! )... Geometry, astronomy (measured the circumference of the earth over 2,000 years ago! )... You name it, they started it: OLYMPICS, marathon, javelin, discus, wrestling, boxing, sprint, relay... Sports were invented in Greece.

Greece didn't change the world, Greece made the world --- and guess what ...more
Perfect food ~ Friendly people ~ Fantastic islands ~ Very good nightlife ~ Lovely girls
One of the best places I have ever been in my life!
What can I say for Greece? Maybe is a small country but has a huge history! Beautiful islands and tastefull food, friendly people and wonderful seas... Greece combines sea and mountain, history and technology, good food and entertainment! Greece has lakes, rivers, seas, mountains, plains and of course islands... Greece is blue. Greece is green. Greece is purple. Greece is red. Greece is everything, is the country in which everything began. And finally Greece combines all the other countries, because in Greece you can meet... The world!
That little country share great mountains and beaches, monuments and history that not many countries in the world have. You can't see the whole country on one island because every part of Greece have something new to share, something new to explore, new food, traditions, sightings and more. If you haven't gone there yet, then Greece is the place to be.
Definitely, the best! Fresh air, amazing beaches, warm people... THE place to live! - funkymonkey
I think Greece is the best forget all the other bloody countries such as pawny pakis and weird indians and stupid turks they are all stupid but greece is the most amazing and most relaxing place IN THE WORLD EVERYONE BECOME A GREEK PERSON PLEASE I WILL LOVE YOU SO MUCH EVERY ONE VOTE THE EUROVISION FOR GREECE EVERY YEAR PLEASE thanks SO MUCH LOVE YOU GREEKS AND GREECE!
I am Greek girl and I love my country!
I adore my country, I feel like home here!
And you know what?
I love the food, the sea, the personalities are the best you can find the most friendly!
Economy has nothing to do with it!
And... WTF? PAKISTAN IN THE 7TH PLACE?
WTF IS WRONG WITH YOU PEOPLE!
A modern paradise steeped in Christian tradiiton and resting on ancient glory. Who gives a hoot about the politicians trying to sell it out to the European Union? We've been through far worse, and we're still the most awesome country in the world.
Greece is by far the most beautiful place that I have visit. I've been to many countries in Europe, Asia, North Africa, North America.
Beautiful beaches, inredible mountains, ancient history, tons of beautiful islands and awesome food. I believe Greece is the best country in the world.
- Rigas
All places are nice, but nothing compares to Greece! Come on everybody: The doors are open and paradise is waiting for you! Enter, it's for free!
Best social living and very very nice places and friendly people with high values, easy to talk to etc etc.. Magical light over the sea and mountains and civilized humanity, very original.
Beautiful places and amazing culture!
Big history and many interesting historical sites!
Warm and friendly people and... beautiful girls!
Also an excellent nightlife!
Go and you will enjoy your holidays and love this country!
Greece the capital of culture lovely islands and super beaches the home of the gods. You Have to go acropolis too in Athens Greece also have the best nightlife
The people have such kind hearts and are always willing to give! I love it here, it is the most loving and beautiful place I have ever been!
Beautiful places, girls and fooD - mixalisb
Been there many times to see family. Every time we go it's a new experience, amazing places, FANTASTIC food, and nice people. Such an amazing place and I'm honored I can trace my heritage to it.
I'm Greek living and work in UK for 15 years. Greece it is an amazing place with good and hospitable people with good heart. We seek no trouble with anyone, we don't get involve with any wars, we respect everyone, and we are a proud and stubborn nation. I just wish we had better politicians, and we restracture our finance and tax system better. We can do it. We work hard, and we need to contribute and be more honest with our own country. Most of people they pay the tax and they always have been. Self employed people are the problem as they hide a lot of cash earnings, as in every country, but in Greece is in a bigger scale. I wish we change that thing...and learn to vote correct people.
The Greek landscape is the most beautiful I've seen. The food is amazing, but what I really loved about Greece was the liveliness of it's people. When wandering in Athens in the evening, you would expect only tourists, but the majority of the people you see at the restaurants and bars are Greek residents. Greece is stunning and vibrant.
A wonderful country to visit with a long and incredible history. Full of real down to earth people who display their emotions freely. Great beaches, tasty food and nice atmosphere. Great music. Their basketball team rocks (don't know about their football team though). Sure, their economy and politics have gone down the hole in recent times, but these people have resolve and get on with their lives as normally as they can. I wish I could also vote Italy but I can only vote one.
Islands, weather, food, nightlife can't beat it
I Would like too travel there someday - MatrixGuy
Greece is one of the most inspiring countries. There is loads of history, such as Gods, and even that, the Greeks invented a lot of stuff. It is such a beautiful country. There is very nice food, friendly people, and fantastic islands, and talk about the historical sites, they ae amazing!
Nicest people in Europe, Never started pointless wars, Amazing life style, Just look at Mykonos, Love that city!
Such great history for such a small nation with it's myths and legends, its gods, the parthenon - I could go on - but also sun sea and sand, great scenery and food. WHAT MORE COULD YOU ASK.