Pakistan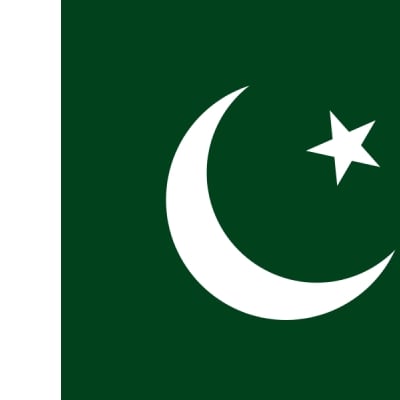 Found on wikimedia.org
Info
Pakistan was established in 1947 and is located in South Asia. Islamabad is the capital city of Pakistan and is known as the world's second most beautiful capital city. Karachi, Lahore and Peshawar are other major cities of Pakistan. Urdu and English are official languages of Pakistan. World's second ...
read more
.
Comments
Top
Popular
Newest
Stani girls are not as neurotic and up the arse of white man-god and inferior complexed as indian girls... Also, they are slimmer and not as fat, dark skinned and pudgy and short like indians. The earliest slender and slim bollywood babes were Zeenat Aman & Parveen Babi- both Muslim women... Hindu women were always fat! Indian English accent is very stereotypically Peter Sellers "Indian"- Pakistani English is very much RP, Standard Oxbridge English... Very sexy and articulate!
These girls are so beautiful and don't need to strip to show it, they have beautiful figures and nice eyes.
Indian women are no match to Pakistani women.. Muslim women in General are very attractive. (i. E) Lebanon Egypt Iran Pakistan.. Etc...
Beauty is not just physical, but it is spiritual! Pious women are the most beautiful. Doesn't matter what country. but yeah Pakistani girls are gorgeous in their physical beauty as well
I've seen Chinese, Americans, Spanish, Indians, and Europeans girls. But Pakistani girls are quite pretty with great manners. She will be shy but they have great figure.
I am a Pakistani girl born raised and living in New York City. I have white men stare at me all the time and call me BEAUTIFUL also other races but more recently I have been getting a lot of white men staring at me and passing compliments as I walk pass them. I do not want to comment a lot on my body but yes I am fit and athletic. I like to stay fit. There are girls from all parts of the world that are BEAUTIFUL, FAT & UGLY. IT DEPENDS HOW TO TAKE CARE OF YOURSELF AND ALLAH created everyone but Muslim WOMEN ARE FAR MUCH BEAUTIFUL, THEY ARE THE WHOLE PACKAGE. I would marry a white dude over a Pakistani guy in a heartbeat but religion is the main thing for me and my future kids if he is willing to compromise and learn about my religion (THAN CONVERTING AFTER LEARNING ABOUT MY RELIGION BECAUSE HOW CAN YOU NOT) he will sure be lucky and so will I :) and we will be together in HEAVEN AS THE HOTTEST COUPLE IN THE WORLD IN SHA ALLAH
Pakistani girls are the real natural beauty, all god gifted and preserved. They are the most loyal girls and pure in mind and body. Fair complexion, big black eyes, cute smile and well maintained figure. Since they are all covered they don't get much publicity. Get to know one and you will never ever get any other species.
There is no comparison at all
These girls are so beautiful and don't need to strip to show it, they have beautiful figures and nice eyes
This country has stunning looking women they will knock your eyes out I've been to Pakistan and I'm always amazed of how pretty the women there. They have some of the hottest looking women in Asia I'm shocked how far down on the list this is vote Pakistan,
I agree, Pakistani women are incredibly beautiful with sexy feline eyes. They are very feminine and domesticated and have the most beautiful features I have ever seen.
Pakistan women in general are very pretty, clear skin, beautiful thick hair and eyebrows and no make up (less make up), than usual Middle Eastern people, they are however far from sexy (as in mannerisms), unlike Middle Eastern.
Hot hot and hot
I married one and she is amazing. Love there positive attitude and always hook up with one ever time I had traveled there b4 getting hitched.
Pakistan has hidden beauty, but really very hot girls. Black hair, beautiful eyes, lovely back, and just gorgeous
Pakistani girls are beautiful smart and of good heart.
Naturally beautiful girls of Pakistan do not need clutches of cosmetic surgery and tonnes of make up. On top of that they do not have to unhide themselves to look attractive.
Their eyes, skin & hair are stunning! Must b their diet plus genes. West Asian & Mid-Eastern women like Pakistani, Iranian & Turkish girls are naturally beautiful, without makeup. By and large, miles above Indian women.
Without doubt Pakistani girls pretty and at the same time most graceful because not only that have the most body figure and height but do not expose themselves indecently
Yes I am from there. Most people can't even guess where I'm from. They say I look different. They all say I have a nice ass and body. They all say I'm hor cute and sweet and beautiful. Some even say I look better than Katrina kaif, and they say when I first saw you I couldn't stop looking at you. They said that if was the most beautiful girl in Qatar. (I currently am living there. ) most of these opinions are from boys. Like they chase after me which is weird and then they try to slap my ass. Like what but I don't think that way about myself. laugh out loud others do. Say MashAllah.
I am a Pakistani man so I would vote for Pakistani women because they are simple, elegant and classy women. We see them as humans mother sisters and daughter's not sex objects like other countries, no other country women can give birth to brave and strong sons like Pakistani women.
Pakistani girls are exceptionally pretty compared to dark ugly indian girls...
Pakistani girls are so much beautiful. In short they are the best one
You can see variety of mix blend among girls, dark skin to blond with natural blue and green eyes, amazing curvy bodies. Though they are shy but dependable and loyal
I have been living in Ireland where I can easily see girls from different continents like America,Asia,Africa,Europe and Australia. But believe me or not the variety of beauty Pakistan has, other countries does not even match them. Pakistani girls are naturally beautiful. Her innocence, simplicity and faithfulness give highest rank in the world. You may disagree with this but This is my neutral analysis and observation.
Actually if you wanna see a blonde girls you would get all blonde girls from Pakistan and Indian and the perfect color of our girls body is tan all Pakistani girls are in same color it's interesting and sexy.
Sensual exotic women with excellent curves... If you like Indian girl then you surely will like Paki girls. Think of them as Indian girls with a bonus!

Related Lists
Top 10 Coke Studio Pakistan Renditions
Top Ten Best Administrative Units of Pakistan
Best Online Shopping Sites In Pakistan
Top Ten Motorways In Pakistan