Philippines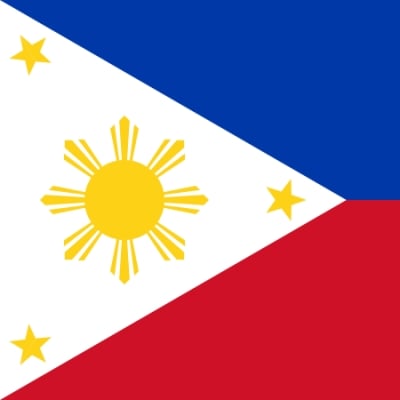 Found on wikimedia.org
Info
The Philippines was established in March 16, 1521 and named in honor of a Spanish King whose name is King Philip of Spain II. It is located at Asia, specifically at Southeast Asia. The capital is Manila. 89% of the people there currently are native, while 11% of people there are foreigners.
Comments
Top
Popular
Newest
Every country has its differing values and stereotypes, and the Philippines is no exception. We Filipinos firmly believe that our country has the best values in the world. Although we have been colonized by several countries, many core values from our ancestors remained intact and are still honored to this day. Filipinos are not perfect, but we have great characteristics and qualities every one of us should be proud of. Below I've listed some of the most well-known positive and negative traits of Filipinos
Our women make ideal wives. Unlike American women who have one wrong move and it's instant divorce mentality.
I've come to the conclusion that even if a Filipina is of very modest means she is invariably naturally better good looking than many women of means. I've very seldom seen even average looking Filipinas.. They seem to have the highest percentage of good looking women in the world.
The Filipina women are well-educated and well-mannered. They're not sleazy and have great family ties. They're also very responsible, seeing as most Filipina girls are taught to tend around the house from a very young age. They're not easy and would really challenge you. So if you want a lady, date a Filipina.
All I can say must go like this, filipina beauties is the only beauty to be on top, why? It is because filipinas are 100% natural, they are contented for what they have because we believe that no matter what appearance is given to you that is the true essence of beauty, we are contented for what our God give to us, because the important is we believe that beauty is not be seen outside but inside instead. We are not allow the plastic surgery because it seems that you are not proud on your raise, it seems that your'e not contented for what you are. Yes, we can say that plastic surgery can help, but true beauty should be seen in the natural appearance of a human considering the inner beauty, beauty outside without heart and contentment is nonsense. That's why it is'nt needed to shout in the world that we are the beautiful because the important thing is we have our heart and beauty inside that makes us filipina being gorgeous and beautiful all over the world. To GOD be the glory..
Only need to mention 3-4 people: Angel Locsin, Kathryn Bernardo, Kim Chiu, and Marian Rivera. They are all beautiful and recognized by the nation, and they aren't too arrogant, instead, they are nice, loving, caring, conservative and are very hospitable
If we are talking about the Philippines, the one thing about this Gorgeous country is the Women... Because the beauty of those Filipinas are not only seen outside instead they're prioritized the true meaning of beauty inside... If we're talking about the outside appearance of Filipinas, all I can say is they are Natural means naturally sculpted and being natural is a true masterpiece of God... Filipinas are not using modern technologies regarding surgical operations... Because they believe that those matters and methods are the evidence of fake beauty of a woman... So they are confident with natural beauty unlike the other countries... Then, if we're talking about the inside beauty, filipinas prioritized the beauty that not seen outside, because they believe that being so much beautiful outside is useless and nonesense if you are ignorant and you have lack of importance in the core values, characteristics, confidence and being a god's masterpiece of true and natural beauty...
Filipino women aren't the prettiest race. I don't think the country deserved the 8th spot. At maximum, I can say 30% of female population is hot and 70% bleh. From the 30%, most of them are half something. Most world class beauties proclaimed are dolled up celebrities. Average Filipino women are short, dark-skinned, flat-nosed, skinny, flat ass, and average boobs. Not all whites are envious of colored skin.

In terms of attitude, a lot of Filipino women are born out of poverty. What do you normally expect out of women with lack of education and good breeding (especially good breeding)? The rich and average are alright, but the general poor mass... Bleh.
We have the most cutest girl ever in the Philippines
so please go here get your wives, "its more fun in the Philippines! "
Irresistibly SEXY... A 30 year old Filipina would look 20 year old compared to an American girl or European. Their one of the best in terms of physical features.
My wife is from Manila and what a sweet hard working loving caring happy person she is Philippines has my vote
Philippines had much more hot women, I Think it would be moved to top 1- top 3... so Philippines there are more examples of hot women like marian rivera, and lovi poe
filipinas has their own unique traits that are one of a kind... juz go and see the country and you decide that its true.. ok..
Yes, I met quite a few girls in Philippines in different city they are totally good looking hardly don't see any fat girls like the fat girls in the USA
Our country has the best ladies around and they are more beautiful than those American pretty girls due to the country is a mixed race of Malaysian, Indonesian, Chinese, Spanish, American, Japanese, Korean, Indian and other races in the whole world. They are not so liberated or conservative and they are very friendly. - ronluna
That's so bloody true! Philippine may not be the best country in the world but the women and the people are so friendly and get along with everyone!
They are not only the sexiest girls in the world, but they are some of the sweetest girls in the world too. Their mix of Filipino, Chinese, Polynesian, Malay, Spanish & American genes has combined to produce what I I believe to be the most exotic women on the planet. They have slim, shapely bodies, olive skin and incredibly beautiful faces. They seem to win an awful lot of beauty contests for such a small country as well so I know I'm not the only one who thinks like this.
YES, FILIPINA ARE BEAUTIFUL, INTELLIGENT, CLASSIC AND TALENTED. I WOULD LIKE TO ADD THE NAME OF MARIAN RIVERA, LOVI POE, GLORIA ROMERO, TINGTING COJUANGCO, MEGAN YOUNG AND SO MANY OTHERS
We are all dangerously beautiful inside and out. So true that we are always hooked into pageants. Whether it's natural or not, we are still unbeatable for natural and original beauty!
Very beautiful women They do not believe in injections going underneath the knife Happy and proud with their self high self esteem unlike the Americans were being fake is the new real - mountainhawk
They are actually the most beautiful girls also this year miss world is also from Philippines (Megan young) she is so beautiful so talented and such an elegant.
Beautiful, sexy, loving, respectful, family-oriented and hardworking! That comprises our Philippine women.
I been in the Philippines beautiful girl perfect color so yummy to sexy.. hot
The most attractive girl I have seen so far is Filipino. They are friendly, beautiful... They are very religious girls, and are about the perfect skin color. They are the loveliest Asians, they have a nice blend of Austronesian with Spanish. They are truly the best Asians.
When I went to the Philippines I saw women being nice to other people and also respect and teach me how to be beautiful