Best Cover Songs
The Contenders: Page 6
101
Black Widow - The Animal in Me (Iggy Azalea)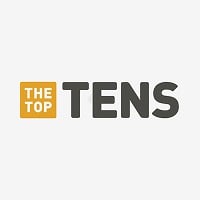 102 In Da Gadda Da Vida - Slayer (Iron Butterfly)
103
Where Did You Sleep, Last Night? - Nirvana (Leadbelly/Appalachian folk song)
One of my favourite songs in the MTV Unplugged performance (hard fight though), Kurt voice just give me shivers every time I listen to this song.
This deserves top 5
What kind of people visit this page anyway?
44?
Seriously? I'm sure a lot of votes will change once people actually hear this
This is without a shadow of doubt the best cover song I have ever heard. When Kurt screams those final lyrics I get cold shivers and even a bit emotional to think what couldve been if Kurt never shot himself - Danielsun182
omg, i get shivers from just hearing the last lines he sings - odin666
V 1 Comment
104
Tainted Love - Marilyn Manson (Gloria Jones)
Marilyn Manson is just awesome! Every cover he does sounds better than the original.
105 Baby Please Don't Go - AC/DC (Van Morrison)
106
Personal Jesus - Marilyn Manson (Depeche Mode)
This is one of his best covers. He sings it better than the original artist, as if it's actually his own song. People can say what they want about him, Marilyn Manson is awesome! I love him!
107
(I Can't Get No) Satisfaction - Devo (The Rolling Stone)

Can't believe, it's not at least in Top 50. This is what a good cover-version is all about creating something new and different, but still respecting the original. Not just a perfect imitation, or even, just speeding or slowing the tempo down, like so many in this list.
108 Symptom of the Universe - Sepultura (Black Sabbath)
109
Simple Man - Shinedown (Lynryd Skynrd)
love this song great words to live by
Shinedown added great power to the already beautiful words from Lynyrd Skynyrd
Perfect, underrated cover
You can't get much better than Ronnie Van Zant LS but Brent Smith and the Shinedown kill this song. Loved seeing it live and shocked it's not higher up on the list of top covers!
110 #9 Dream - a-ha (John Lennon)
111 All Time High - Jarvis Cocker (Rita Coolidge)
112
Astronomy - Metallica (Blue Öyster Cult)
Metallica turned it into a diamond from a piece of coal.
Brilliant cover, the best cover ever, simply because it fits Metallica much better than Blue Oyster Cult and I really love Blue Oyster Cult.
The vocals are so chilling and the guitars are brilliant, Metallica are the kings of cover songs. - IronMaidenFan666
113 Antisocial - Anthrax (Trust)
114 Gimme a T for Texas - Lynyrd Skynyrd (Jimmie Rodgers)
115
Iris - Sleeping With Sirens (The Goo Goo Dolls)
It's the best cover of iris! The voice and emotion of KEllin Quinn is definitely gorgeous. Urgghh. I can't get over it. ❤️
116 Burnin' for You - Iced Earth (Blue Öyster Cult)
117 Sail - Devildriver (Awolnation)
118
Last Kiss - Pearl Jam (Frank Wilson and the Cavaliers)
Pearl Jam added so much emotion to this song
119
It's All Coming Back To Me Now - Celine Dion (Pandora's Box)
Celine has a voice that no one has and it is a god giving talent and its the song ever she has a range that no one can top not even Mariah Cary can top plus she is the number one singer in the world and can belt out any song with so much power that it knocks the socks right of your feet. Plus she is a real person and is not fake or full of them selves unlike some famous people I now who think there the greatest thing since slice bread plus she gives some her money to charity and is a greacious, kind, funny is a great person and a amazing mom to her son and has a loving relationship with her husband for a long time and no one can top that no matter how hard they try.
Jim Steinman wrote the songs "Total Eclipse Of The Heart" popularized by Bonnie Tyler, Making Love Out Of Nothing At All" popularized by Air Supply", I'd Do Anything For Love But I Won't Do That by Meatloaf and this song "It's All Coming Back To Me Now" originally recorded by Pandora's Box in 1989 and in 1996, Celine Dion made her version to it which brought great success to her career. The song was also recorded again by Meatloaf with Marion Raven in 2006. Celine's version of this song is superb, and noone can make the song better than her. Great music video. Everything is just perfect. This song is undoubtedly the greatest song of all time.
Noone can deny the fact that the first time the person listened to this song would really feel the power and the greatness of the song. Wrote by famous songwriter Jim Steinman, "It's All Coming Back To Me Now" has proven itself that it is the greatest song ever. Great arrangement. Great vocals from Celine Dion, Fantastic lyrics, bundled into a very classic, unforgettable and enthralling song. This song has made an indelible mark both in music and on human memory. - RLAAMJR
The best rendition the world has ever known... The perfect lyrics matched the perfect vocal of Celine Dion... Triple A+...
Excellent!
Superb!
Out of this World... One in TRILLION...
V 1 Comment
120
Holy Diver - Killswitch Engage (Dio)

Probably my all-time favorite cover :D
PSearch List
Recommended Lists
Related Lists

Top 10 Cover Songs that Developed the Original Towards Its Logical and Natural Direction

Best Metal Cover Songs

Best Cover Songs by Metallica

Greatest Beatles Cover Songs
List Stats
12,000 votes
627 listings
11 years, 298 days old

Top Remixes (44)

1. Dream On - Ronnie James Dio (Aerosmith)
2. Don't Talk to Strangers - Blind Guardian (Dio)
3. Turn The Page - Metallica (Bob Seager)
Metal_Treasure
1. Respect - Aretha Franklin (Otis Redding)
2. Proud Mary - Tina Turner (Creedence Clearwater Revival)
3. All Along the Watchtower - Jimi Hendrix (Bob Dylan)
MarkPH
1. Mr. Tambourine Man - The Byrds (Bob Dylan)
2. Respect - Aretha Franklin (Otis Redding)
3. Walk This Way - Run-DMC (Aerosmith)
queen11
View All 44
Posts
All Time Best Cover Songs
visitor
Error Reporting
See a factual error in these listings? Report it
here
.