Best Cover Songs
The Contenders: Page 7
121
Black Widow - The Animal in Me (Iggy Azalea)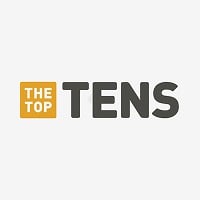 122 Burnin' for You - Iced Earth (Blue Öyster Cult)
123
Last Kiss - Pearl Jam (Frank Wilson and the Cavaliers)
Pearl Jam added so much emotion to this song
124
It's All Coming Back To Me Now - Celine Dion (Pandora's Box)
Celine has a voice that no one has and it is a god giving talent and its the song ever she has a range that no one can top not even Mariah Cary can top plus she is the number one singer in the world and can belt out any song with so much power that it knocks the socks right of your feet. Plus she is a real person and is not fake or full of them selves unlike some famous people I now who think there the greatest thing since slice bread plus she gives some her money to charity and is a greacious, kind, funny is a great person and a amazing mom to her son and has a loving relationship with her husband for a long time and no one can top that no matter how hard they try.
Jim Steinman wrote the songs "Total Eclipse Of The Heart" popularized by Bonnie Tyler, Making Love Out Of Nothing At All" popularized by Air Supply", I'd Do Anything For Love But I Won't Do That by Meatloaf and this song "It's All Coming Back To Me Now" originally recorded by Pandora's Box in 1989 and in 1996, Celine Dion made her version to it which brought great success to her career. The song was also recorded again by Meatloaf with Marion Raven in 2006. Celine's version of this song is superb, and noone can make the song better than her. Great music video. Everything is just perfect. This song is undoubtedly the greatest song of all time.
Noone can deny the fact that the first time the person listened to this song would really feel the power and the greatness of the song. Wrote by famous songwriter Jim Steinman, "It's All Coming Back To Me Now" has proven itself that it is the greatest song ever. Great arrangement. Great vocals from Celine Dion, Fantastic lyrics, bundled into a very classic, unforgettable and enthralling song. This song has made an indelible mark both in music and on human memory. - RLAAMJR
The best rendition the world has ever known... The perfect lyrics matched the perfect vocal of Celine Dion... Triple A+...
Excellent!
Superb!
Out of this World... One in TRILLION...
V 1 Comment
125 It's My Life - No Doubt (Talk Talk)
126
The Sound of Silence - Disturbed (Simon & Garfunkel)
Damn this is good. There is sadly a trace of vocal modification but the overall result is good.
It's a great twist on a popular song. You don't expect a heavy metal bad to remix a folk rock song
Pretty good version from their brand new album.
How can this be so low? not enough people know it?
V 1 Comment
127
Tom Sawyer - Deadsy (Rush)
Great remake of a classic.
128
Got The Time - Anthrax (Joe Jackson)
3 time better version than original.
129 Get the Party Started - Shirley Bassey (Pink)
130
It's a Sin - Gamma Ray (Pet Shop Boys)
More than awesome cover - gallop and double bass sound great! - Metal_Treasure
131
Iris - Sleeping With Sirens (The Goo Goo Dolls)
It's the best cover of iris! The voice and emotion of KEllin Quinn is definitely gorgeous. Urgghh. I can't get over it. ❤️
132 Electric Eye - As I Lay Dying (Judas Priest)
133 Dreamer Deceiver - Skyclad (Judas Priest)
134 Let It Go - The Last Sleepless Night (Idina Menzel)
135 Seek & Destroy - Primal Fear (Metallica)
136
Without You - Mariah Carey (Def Leppard)
Wow. This was a cover done by Nilsson of a Badfinger tune. Maria covered a cover of a cover. Nilsson's version was incredible and deserves to be on this list.
Even definitely Leppard thinks her cover is the right one after waiting for years for someone who could make it right...
Who wrote this, their spelling is terrible. This combination of song and voice is amazing.
137 Run - Leona Lewis (Snow Patrol)
138
Love Song - 311 (The Cure)
For as much of a douche as Nick Hexum is... this song has an amazing groove.
I like both versions, this one like many 311 songs has a good guitar sound. - NuMetalManiak
Great reggae version, but I'm sorry, Nick Hexum is no deuche. - Lemonjelo
139
Careless Whisper - Seether (George Michael)
Seether's version of this song makes it edgy and raw...its like a completely different song. One of the best cover songs of all time. This should be top 5 at least...
This is the song that got me into Seether. It definitely deserves a better spot than this, it needs to be in the top ten at least - Danielsun182
140
Lucy in the Sky with Diamonds - HYDE (The Beatles)
No one else can do a better version of this ever.
PSearch List
Recommended Lists
Related Lists

Best Metal Cover Songs

Top 10 Cover Songs that Developed the Original Towards Its Logical and Natural Direction

Best Cover Songs by Metallica
Most Underrated Cover Songs
List StatsUpdated 20 Aug 2017
12,000 votes
619 listings
11 years, 205 days old

Top Remixes (43)

1. Dream On - Ronnie James Dio (Aerosmith)
2. Turn The Page - Metallica (Bob Seager)
3. Billie Jean - Chris Cornell (Michael Jackson)
Metal_Treasure
1. Respect - Aretha Franklin (Otis Redding)
2. Proud Mary - Tina Turner (Creedence Clearwater Revival)
3. All Along the Watchtower - Jimi Hendrix (Bob Dylan)
MarkPH
1. Mr. Tambourine Man - The Byrds (Bob Dylan)
2. Respect - Aretha Franklin (Otis Redding)
3. Walk This Way - Run-DMC (Aerosmith)
queen11
View All 43
Posts
All Time Best Cover Songs
visitor
Error Reporting
See a factual error in these listings? Report it
here
.