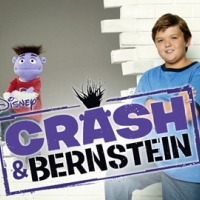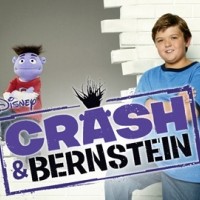 +
Crash and Bernstein
Crash & Bernstein was an American live action television comedy series with puppetry which premiered on October 8, 2012 and ended on August 11, 2014 on Disney XD. Created by Eric Friedman, the series centered on a boy with three sisters who wishes to have a brother. His wishes come true when a puppet named Crash comes to life. Production for the series began in May 2012 .
Disney XD renewed the series for a second season on April 15, 2013, which premiered on October 7, 2013 .
Sesame Street and Muppets performer Tim Lagasse stars as the voice and puppeteer for Crash. Greg Ballora works as the puppet captain
On July 10, 2014, it was reported that Disney XD had begun production for the pilot of a possible spin-off of Crash & Bernstein, titled Commando Crash, The plot entails Crash enrolling in Oak Shield Military School. Adam Dorfman, Cameron Ocasio, Armaan Juneja, Nicholas Stargel, and Megan Goodman co-star in the pilot. The pilot was completed, but was not picked up as a series.
Lists Featuring Crash and Bernstein