Craziest Fan Bases
Alexandr
The Contenders: Page 3
41
Undertale Fans
Okay, I'm part of this fandom, and I agree. Maybe not the craziest, but pretty crazy.
It's a great game but the fans have to force every YouTuber to play it and play it in a pacifist way and if they mess up one thing EVERYONE GOES INSANE. WHY DO THEY SHIP PAPYRUS X METTATON IT MAKES NO ABSOLUTE SENSE
V 3 Comments
42
Dan and Phil Fans
Yes, I admit that I'm extremely crazy
We are absolutely INSANE
We go crazy with shipping
Honestly, I'm kind of insulted that we aren't AT LEAST in the first page. I mean, look what happened the last three years after DanandPhilCrafts. In the words of 'Daniel Howell' himself "No YouTube comment section was safe". We are powerful and ALL MIGHTY MWAHAHA
V 3 Comments
43 Lil Wayne Fans
44
Bacon Fans
Bacon is love, Bacon is life.
45
Donald Trump Supporters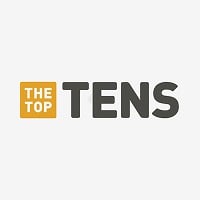 46
Shiatards
ALL RIGHT! THIS ENDS NOW! IF I SEE ONE MORE COMPLAINT OF SHIA LABEOUF NOT STARRING IN TRANSFORMERS 4, I'M GOING TO LEAVE THE INTERNET TO FORGET THIS WHOLE THING! YOU GUYS ARE COMPLETELY JEALOUS BECAUSE YOU HAVEN'T EVEN MET THE GUY! GET OVER IT, YOU IDIOTS! I'M TIRED OF YOU GUYS WORSHIPING HIM LIKE A GOD! I'M TIRED OF YOU WORSHIPING TRANSFORMERS! IT'S NOT GOING TO DO YOU ANY GOOD! OH, AND IF I EVER HEAR ANOTHER "IT'S NOT TRANSFORMERS WITHOUT SHIA LABEOUF OR MEGAN FOX! ", I WILL BE OUTTA HERE! I'M TIRED OF IT! END OF STORY!
Every time when they meet Shia LaBeouf, they always think of him as Sam Witwicky! When he gets in serious situations, they always expect to see Bumblebee come rescue him, when in reality it didn't happen. They always repeat his lines from the movies and they can't stop letting him go! When they see him, they don't just think of him as actor, they even think of him as Jesus Christ the saviour!
V 1 Comment
47
New Cartoon Network Fans
New Cartoon Network Fans? Now that's funny. Cartoon Network had a Terrible Fanbase back at the 90's and it still has a terrible fanbase now. - Aguythatpeopleignores
48
Aliens
Maybe there is some other crazy fan bases on other planets.
V 1 Comment
49
Barbz
We are crazy for our queen, like we would do anything to meet her. We're dedicated. - SammMinajj
V 1 Comment
50 Pokemon Fans
51 Twenty One Pilots Fans
52
Black Veil Brides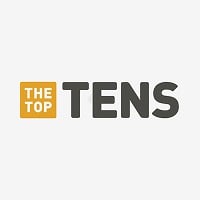 Black Veil Brides is an American rock band currently consisting of Andy Biersack (vocals), Jinxx (guitar), Jake Pitts (guitar), Christian Coma (drums) and Ashley Purdy (bass), that formed in 2006 in Ohio. ...read more.
How are they crazy? Not crazy enough to go around looking for information like the Directioners... I'm not even going as far as telling you what people know about 1D... Or think they know
53 Amiibo Collectors
54
Metalheads
Why? they just love a real music genre (rap and modern pop are not music! ). - ShahryRKnoT
55
Mixers
OK we might don't be a huge fandom but we are quite a big family! The girls are the pure definition of talented, beautiful, funny and much more!
MIXERS ROCK!
" I mean their fans are totally obsessed with them. And Perrie's engagment to One Direction's Zayn Malik just makes them even more obsessed and crazy. MIXER'S! WOHOO!
56
Team Breezy
Please name one other artist that can: Sing, dance, rap, write, direct, draw, paint, ball like a pro and more... - I'll wait.
"The most dedicated fan base since Michael Jackson" that's pretty LOYAL if you ask me
Team Breezy went through everything with Chris ever since 2009. AND he's still on top.
One word to describe him: LEGEND/GOAT
V 11 Comments
57
Stans
Record sales don't lie. Stans understands what really a music is.
How come Belibers and Directioners top the list with such record sales?
What kinda hardcore obsessed fans doesn't buy their records? Believe me they just like the young surgical faces and nothing more.
10 years from now, they will be known as the lamest fans.
V 1 Comment
58
90s fans
I was not born in the 90s and I love the 90s
59
Killjoys
My chemical romance, enough said.
60
Hiddlestoners
Screaming. Everywhere he goes. That must get tiring after a while...
We may not be THE craziest, but we are pretty crazy! Who doesn't love that precious angel-faced gentleman? Ehehehe nobody.
PSearch List
Recommended Lists
Related Lists
Most Annoying Music Artist Fan Bases
Most Annoying Fan Bases
Most Annoying YouTube Fan Bases
Most Narrow Minded Fan Bases and Genre Bases
List StatsUpdated 16 Aug 2017
900 votes
116 listings
5 years, 295 days old

Top Remixes (9)

1. Directioners
2. Bronies
3. Creepypasta Fans
queenamira

1. Directioners
2. The Beliebers
3. Pokemon Genwunners
ItsDaWorldOfSNuGGLEZ
1. Five Nights at Freddy's Fandom
2. The Beliebers
3. Pokemon Genwunners
Comedieaters
View All 9
Posts
Error Reporting
See a factual error in these listings? Report it
here
.