180 Credit Solutions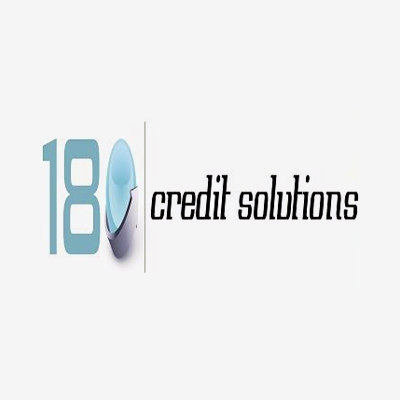 Uploaded by anonymous
Comments
Top
Popular
Newest
This company far exceeded my expectations! I was searching for a company that I could not only trust, but work with my financial situation as well. They were very understanding, and helped me when no one else would take my case. I would recommend them to anyone who wants a company that really cares on their side!
The best credit repair company there is! I went thru 2 "law firms" prior to using 180 Credit Solutions and got very little results and could never talk to the same person twice. With 180 Credit Solutions I had the same consultant throughout the entire process and they were amazing and increased my score over 160 points in 4 months!
180 Credit is definitely the best out there! I have tried 3 other companies and they just took my money and I saw nothing. 180 has raised middle credit score 130 points! I have also got a pre approval letter from my mortgage company for my new home! Thank you 180 I would still be renting if it wasn't for you guys!
180 Credit Solutions is the BEST company to choose for credit repair! They helped me out so much and was always ready to answer my questions, even the stupid questions. If you are shopping for credit repair, go with 180 Credit Solutions. They know what they are doing!
I wrote before about how I looked into a lot of companies before chosing this one. Let me tell you how it has paid off. Not only did they repair my credit, increase my credit score, but because of their personal attention I was able to not only refinance my home but recently was able to get a new car! This company is second to none! Take my word for it don't even look at any other place. These guys know their business. Thanks again.
I'm a twenty three year old woman who fell into the credit card trap and was in debt for more than I make a year. I called several companies, but this is the one who understood what I needed and quickly fixed my problems. Don't know what I would have done without you guys! Thanks
180 Credit Solutions rocks! They have the experience and the personality that it takes to work with people. They know what they are doing and do it well. The customer service is flawless and the end results speak for themselves. This company delivers on its promises! Thanks 180 Credit Solutions!
180 Credit Solutions is the best credit repair company! DO NOT make the mistake I did and waste your time and money on any other "credit repair companies". 180 Credit Solutions got my credit scores raised over 150 points in less than 4 months! I am not a proud home owner! Thank you 180 Credit Solutions!
Considering the way the economy is in these days, it was very comforting to talk to a great company with people who actually care about your concerns and are willing to go the extra mile to help you. Great attitudes and a great price, with awesome results!
This company actually does the necessary steps that are required by law to not only get the illegal items off the credit reports but to KEEP them off! Imagine that! If all credit repair companies were ran like this one, the industry wouldn't have a bad reputation!
I did a lot of research on this type of company before I decided who to call. Glad I did! This company had what I needed and was able to help me increase my credit score and put me on the path to financial freedom! Thank You so much!
Just worked with them, they are a very professional company. Very straight and to the point, no jacking around. Recommended to several friends. I will now be able to purchase the vehicle I was wanting to buy. Thanks guys!
It has only been a about 2 months since they started working on my credit and within the first month negative claims on my credit has started clearing. Fast and Professional, this is why I would recommend them.
180 Credit Solutions is amazing! Don't call any one else when you can call the best. They got our credit cleaned up so quick we were able to take advantage and get our house refinanced at the lowest rate ever. Thanks 180!
The customer service from this company is remarkable. I felt taken care of from the first phone call I made. Especially after my credit score went from the 500's to the 700's! I would recommend them to anyone.
180 credit solutions was the best decision I have made in a really long time. Everyone needs to check them out and best yet they are 100 legal unlike many of the credit repair companies I have looked at.
180 Credit Solutions helped me raise my scores over 120 points to over 700! They're great people to work with too! Very helpful and friendly! I highly recommend them!
Thanks you 180 Credit Solutions for everything you did for me and my family! My scores were so low I would have been denied for bubble gum 4 months ago and now I have been prequalified for a home loan!
Thank you so much for all of your help! I'm able to do so much more now that my credit has been cleaned up. I will definitely recommend 180 Credit Solutions to every one I know!
180 Credit Solutions in the best credit repair company out there... Don't waste your time or money on these other "credit repair companies".
Great customer service and response time. They did an amazing job cleaning my credit... 180 Credit Solutions really knows what they are doing and how to get your credit cleaned up fast.
This team is fantastic! They are straight forward, to the point, easy to work with, and do exactly what they say they are going to do. Thanks 180 for everything!
My scores were in the low 500's and after 4 months with 180 Credit Solutions my scores are now in the upper 600's and just bought my new car at a great interest rate.
180 Credit Solutions are the Best and have Awesome friendly customer service. Thanks for taking care of us and answering all of our questions and cleaning up our mess.
This is a great company to work with... The guy that we worked with was GREAT, he made everything easy and easy to understand.. Will be using them again soon.. Very happy with the service I got with them.. Will pasy along to friends and family who needs help with their credit... Thanks again!