Better Credit Reports Consulting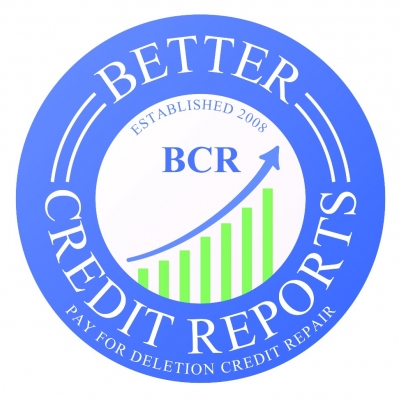 Uploaded by bcrconsulting
Info
Better Credit Reports Consulting, founded in 2008 and commonly referred to as BCR Consulting, is an Austin, Texas based company offering credit repair and consulting services based on expertise obtained over many years of dealing with various credit related issues...mortgages, auto loans, etc. BCR Consulting, ...
read more
.
Comments
Top
Popular
Newest
I used one of the top rated companies listed on this website for credit repair for over a year paying almost $100/month and absolutely nothing on my credit report was deleted. I felt like I was doing most of the work anyway. A friend had told me about BCR Consulting and I decided to take one more chance. Not only did they get numerous items removed from my credit bureaus, they did most of the work! All I had to do was send them my credit letters and reports sent to me. I couldn't believe the low cost either. I wish I had known about them first. I could have saved a lot of money and time. My credit score was 580 and now it's 720. I'm so pleased with this company! I am referring everyone I know who needs help with credit repair to them.
I have been working with Matt since 2009 and I just want to thank you for all the hard work that you do for me and my clients. It is greatly appreciated! Without you, they would not be able to purchase a house.

Please use this company, he will not trick you or try to swindle you out of your money with NO results. Very trustworthy and works hard to get your credit cleaned.

Great company to work with. I've been working with him 6 years and counting!
This is the only company doing this, I thought it was only a catch but it is true. They want me to pay only if they manage to get some of the bad stuff deleted from my credit files. BCR its already working on my credit but I didn't pay a single dollar yet.

I just hire them yesterday on the spot, so far all I can say is that they seem to know what they are doing, it seems to be a professional team with very good knowledge of the law... We'll see, I'll post back in a couple of months
By far the BEST credit consulting company I have ever worked with. In a matter of months, I had DOZENS of deletions off of my credit report. Customer service was absolutely incredible; assisting me every step of the way in understanding how credit repair works, where I stood on all 3 credit reporting agencies, payment and billing and overall ease of experience. I will NEVER use another agency for my credit needs. The owner is a TOP NOTCH man with an aptitude and expertise in his profession that sets him far apart from him competitors. THANK YOU BCR!
Wow! Truly amazing what Matt Brown was able to do for us. He brought my score up and made some things fall off like nothing. Super responsive as well! This is one of those cases where actions speak louder than words. Thank you Matt for all your hard work! We'll be contacting you after the holidays to get my girl's credit repaired just like you did with mine.

A million thank you's and keep up the incredible work!
Credit repair is in progress! I think I like these guys. Very professional and they work around my schedule, not theirs. Currently working with a guy named Matt and so far I like whats going on. Credit repair is never fun but if the right people take care of you, then one knows how referrals go. So far, I feel good about the results. I'll keep you all posted...
Matt Brown, owner of BCR Consulting, has helped numerous clients of mine over the past several years successfully repair their credit and find their new home. My job is to provide financing for those looking to purchase their dream home and his guidance is very important. Matt has helped my clients obtain excellent credit when they thought there was no hope. Matt and BCR has helped me build solid and long term relationships over the years. I've ALWAYS had great feedback and looking forward to referring more clients his way. On behalf of myself and all my clients that have worked with Matt, great job and its been a pleasure working with you!
In today's world it seems like everyone is out for themselves. Trying to make a quick buck off of people who are looking for help to better themselves. After working with several credit repair companies and continuing to shell out money and getting nowhere a friend recommended BCR Consulting. My friend showed me the removals he already had seen with BCR Consulting and he had only been working with them for a couple months. I'm so glad I called them! Now it has been a couple months for me and so far they were able to remove 3 of the negative accounts I showed! I highly recommend them!
Honest company that goes to work right away. They were able to get results for me within a couple weeks. They have proven to do what they said they were going to do with NO contracts or monthly fees. I would recommend them for anyone looking to clean their credit,
They are great and deliver services as promised. Very honest in what they can or can not do. Would gladly refer them to others.
Absolutely wonderful! They got everything we needed removed & more. We were so pleasantly surprised that I am ecstatic right now. We are now buying a house in spite of the odds we were up against until only recently. These guys are the best!
It was nice working with an upfront honest company! I would recommend them to anyone looking for credit repair help who isn't looking to get ripped off.
My experience with this company was nothing less than outstanding. Dealt personally with one of their agents (Matt). He above and beyong to personally take care of my needs. Very knowledgeable and professional. This company is aces, and they only get paid if they fix your credit. Thank you for your help, will keep you in mind for future needs.
I am so indebted to this company for the epic alteration that took place with my credit score as well as past debts.
I personally dealt with Matt from Better Credit Reports and along with all of the great customer service they provided, I got to witness my credit score jump from a 510 to a 740 in a mere 8 months!
Thanks to Matt & Better Credit Reports!
Never thought there was a remedy for this sort of problem until I called these guys!
You should too!
Absolutely amazing service. Matt was extremely patient and understanding of my situation. He helped clear up everything that needed to be fixed which helped my new husband and I purchase our first dream home. I would highly recommend them to anyone! Thank you Matt and than you Jennifer Brown for your help as well!
One of the most fairest and transparent credit repair companies out their if not the most transparent where they get paid only if they perform... And they perform. Shah
I have been working with BCR for over a year now and with good results. Matt has been great to deal with and helped me and my better half get results. I read these reviews before I started and they helped me make an informed decision before starting. First who else is on a pay for performance scale. No others that I have seen. That means there going to keep working at getting blemishes off your reports to get to the finish line. My scores have dramatically increased while working their program. But you have to approach the program with resolve as it is a process. There may be other companies making crazy claims of massive score jumps don't waste your time or money. Steady pay for performance from BCR will get you there. I don't usually post online for anyone but if you find yourself in the credit wilderness like I was in then you need BCR on your side. It works! Call, follow through, and change your financial future. J Smith from Tampa FL
These guys were great for getting things off my account and my credit score up! Thanks to Matt who really stayed with me to follow up (even when I forgot to respond). I would recommend these guys to anyone who needs to clean things up before buying a house or car. Thanks again.
Excellent company! They go to work right away for you. I saw results in just a couple weeks! Continuing to work with them and the price they game me upfront is exactly what I'm paying for. I have shared with friends and family who are seeking help.
Matt Brown helped take me from a score of 653 in June 2016 to 723 in September 2016. that's up by 70 points in 3 months and we are still working on it! The best thing is that after the $39 initiation fee, I did not pay a dime until a negative item was removed from my report. I'm happy because I am looking to re-fi my mortgage while rates are down and would have a very difficult time with what my credit reports were showing.
Great friendly people who get the job done. No contract and payment due when deletion takes place. I recommend them if you are looking for a honest company!
Best credit repair company period! And it gets results. The selfish part of me wants to keep them to myself but since everyone keeps asking me how I purchased my home at such a young age I have to give Matt a lot of credit!
They prove themselves before they even get paid! Now that is someone working for you! Great company friendly service
Awesome service! Fast, professional and willing to do the work to get it done. Ask for Matt Brown he's the man when it comes to credit repair.
They deliver. No charges in advance, no lies. Prices are very reasonable. Definitely I would recommend to family and friends.