CreditFirm.net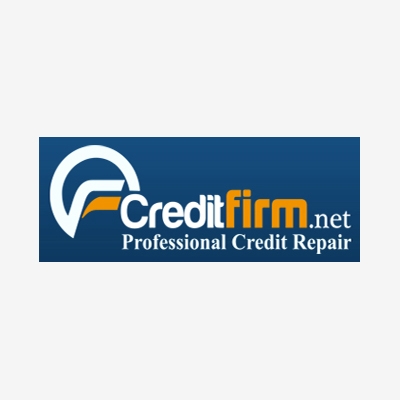 Uploaded by anonymous
Info
CreditFirm.net is a Deerfield, Illinois based credit services organization providing credit report repair services since 1997. The company claims to have assisted over 80,000 customers in improving their credit reports and increasing their credit scores. ...
read more
.
Comments
Top
Popular
Newest
I was a little hesitant about hiring a credit repair company at first. I heard about all of the credit repair scams and the people getting ripped off, but I needed to fix my credit so I took a gamble on CreditFirm.net. I am happy to say that this was the best decision of my life, I finally have a credit score which I can be proud of.
749 Credit Score Baby!

These guys DELIVER!
Credit Firm really helped to raise my score and I was able to buy my beautiful home. I would recommend Credit Firm to all my friends and family. Thank you!
Credit Firm is a very inexpensive way of fixing your credit. Don't go paying thousands of dollars to fix your credit when they can do it for $40 a month.
I needed someone to talk to and walk me through the whole process. I talked to Mike and he and his team helped me immensely. It has been 2 months and my credit score is above 650.
My realtor suggested I give CreditFirm.net a try because a lot of her clients have had such success with them. Well, I did, and they increased my credit score from 520 to 647. I'm happy to say that I'll be closing on my home in 2 weeks, and have CreditFirm.net to thank for that. I'm very fortunate that my realtor told me about them, so I feel it is my obligation to tell anyone else with bad credit that there is a place where you can get help. And that place is CreditFirm.net!
As a mortgage broker I have increased my income by 50%. Thanks to CreditFirm.net They help clients improve the credit score and educate them how to keep good credit for life. Great Job CreditFirm!
These guys helped me big time, raised my score 64 points. I would recommend them to anyone that needs to fix their credit.
This is the absolute best credit repair service I have ever seen. I highly recommend CreditFirm.net, they got my score up to 753 after only 5 months! And all for only $39.95/month.
This company does what it says they will do. It's very refreshing to see a legit credit repair company.
Thanks to CreditFirm.net I have a new lease on life. It feels great to walk around with a 700 credit score knowing I can get the absolute best rates for anything from credit cards, to cars, and even a house.
Best credit repair company, bar none!
570 to 680 in 3 months, what more can you ask for. They handled all the paperwork and made the process go real easy. I recommend CreditFirm.net
Very excited, just came back from the dealership and got a brand new Caddy at 0%! Thanks to all of the staff at CreditFirm.net who made this happen for me.
A+ Service, A+ Results. I would recommend to anyone!
I want to thank my Personal Credit Consultant at CreditFirm.net You have helped me increase my credit score and gain financial confidence.
Great company. Great results. What can I tell you? I am in process of buying my first house. CreditFirm.net helped me and my score is 680!
Credit Firm helped me to raise my credit scores- something I could not accomplish for 2 years, and now I am qualified for Mortgage
Definitely
Very good company, I will say stay away from CRE Credit Repair, was with CRE for 3 months and they did very little I than went with CreditFirm and they repaired my credit in 90 days. Thanks CreditFirm.
CF raised my credit score 20 points in 30 days. Got me over the hump so that I could get an FHA loan.
Related Lists
Top Ten .net Development Service Providers

Best Asp.NET Development Companies

Top Asp.net Development Companies 2017

Top Ten Best Songs on Starsue.net Dress Up Games