Lexington Law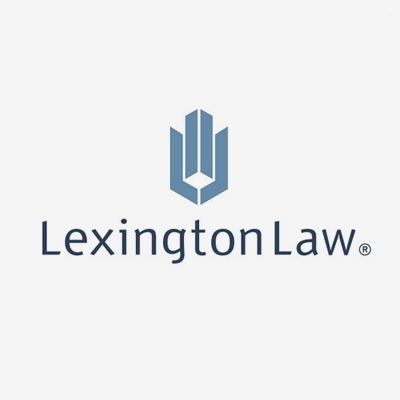 Uploaded by anonymous
Info
Lexington Law is a general service consumer advocacy law firm that provides credit repair services along with a full range of additional legal services. The firm is headquartered in North Salt Lake City, Utah and has 32 attorneys across 20 states. ...
read more
.
Comments
Top
Popular
Newest
I have only been with Lexington since September, 2009, already I have seen positive results. I am kept aware of all that is going on with my case, they are so helpful in answering questions. I feel very confident in Lexington Law Firm, they are very good in keeping in contact, and walking with you every step of the way. I am already seeing results. They are very professional, my experience with them has been very gratifying. I am very happy with this firm, and feel very positive in a good outcome.
I have been a client of Lexington Law for over three years and I love the services they provide. So far they removed over 60 inquires, raised my score from 518 to 764 I have had NO complaints towards them. I am with the Concord Premier package and the low payment of $99.95 is far worth it. I just decided to keep them because they are a good insurance to have. And they offered free $25,000 towards Identity Theft. I call that a sweet deal. Thanks Lexington Law.
Has done a really great job repairing my credit. Started at a 632 in July of 2014 and here in SEPT. I'm at a 738.. Great job.
I've been with Lexington law for 7mos. and sometimes it becomes a waiting game but in my case, I have received 17 removals and my score jumped 100 points and working. Their team is awesome in getting you the solution for your credit situation. thanks again Lexington law for giving me your best effort. I recommend Lexington law to anyone with credit problems.
My Fiance and I have only been using Lexington Law for 1 1/2 months and have already seen AMAZING results it is definitely worth the price. Pretty soon we will be able to own our very own home... Thank you thank you thank you Lexington Law
I started with LLF back in 2006. My score was in the 300's I stuck with them because they kept on taking off negative items until I was up to 737. June 2009 I was able to buy a home. Could not have done it with out them. Refer all in need of credit repair to them. One thing I do know it takes patience and commitment. Worth every cent.
I have been with Lexington Law for a month or so and I have already seen positive results. I have to admit I didn't expect to see results so early. They are very professional and very attentive to your needs. So far so good, I can't wait to see the final results. Go Lexington Law
I have been with Lexington Law for about 60 days and they already took off 9 creditors off my three reports and raise my score by 60 points and there website is so easy a caveman can do it... They are GREAT!
The leader in the credit repair space and the law firm with the most experience. They let you choose which items on your credit report you want to dispute and dispute them for you with no questions asked.
Lexington Law is amazing! They have helped me so much it is unreal. I feel like I am on the right track again and it is all because of them. They have great paralegals to speak with who are all very educated and answered all my questions. There is one in particiular that I spoke with recently named Sarah. She was so professional and very bubbly. She seemed so happy to talk to me! Thank you SO much Lexington for all your hard work!
Biggest of the bunch, a bit more expensive then everyone else ($99 to sign up and $59-$99/month. But I'm ranking them second because they are just such a huge company. They have a process in place, it works, and seems to get results. They work slower than creditfirm.net and charge more, but if you like to work with big companies, this is your pick. - MrChiCity
Lexington Law did more for me and my credit report in 30 days than I have been able to accomplish myself in the last 5 years
If you give Lexington Some time they are the credit repair company to get it done. They are very Knowledgeable able how credit works, how the repair process works & what I should do to help keep my score high. I recommend Lexington law to anyone that has negative items hurting there reports.
I have been a client of Lexington Law for 2 months. I have already had 3 items deleted from my credit reports, one being a state tax lien. I recommend Lexington Law hands down over the rest. Lexington Law has superior customer service.
My credit was so jumbled before I went to Lexington Law. Life saver! I raised my credit score around 80 points and I couldn't be happier. - mgour
I just started with Lexington Law, but it seems like it's going pretty fast. I can't wait till they tell me that my credit is good.
I signed up 3 months ago and my credit score has gone up 100 points (Equifax) and 90 points (Transunion).
I used their services and I can say they are perfect professionals. You can call 877-660-3769 for free credit repair consultation and for help about raising your credit score.
I'm currently enrolled with Lexington Law. They have helped me a lot. My score was shot if I remember well I had a 509 score now I'm at 615. Almost ready to purchase a home.
I used Lexington and they have raised my score almost 200 points. They are professional, helpful and if I ever needed help again, I would never go anywhere else.
I used Lexington Law to help rectify poor decisions I made in the past and they bumped my score up 150 points. They were simply awesome.
Very good at what they do, a bit pricey but probably worth it. I used them about 10 years ago, my score rose about 150 in a few months.
Loved working with these guys I was kind of intimidated about working with a law firm about my credit cause 1. When I hear law firm I think ok I did something wrong and 2. The price is going to be outrageous. But it wasn't bad got good news two months in my info was deleted and moved forward from there.
I love Lexington! I would never leave them! They make it so easy and are there to help every step of the way! 5 stars!
WOW, these guys are the absolute best. I very quickly learned from them the tools to maintain my credit.