Best Credit Repair Companies
The Contenders: Page 3
41
Credit Saint
Credit Saint is a company that strives to separate itself from the competition. You can always get a human on the phone but no receptionists, everyone there is a credit specialist who can help you with whatever you need. No getting sent to voice mail or bounced around from department to department.

As far as costs, they are not the cheapest credit repair firm out there but you do get what you pay for and they are very easy to deal with if you need to move a payment back a few weeks or can't afford to pay your inital fee upfront.

Credit Saint is all about speed speed speed. Some Credit Repair companies limit the number of disputes they will send out per month to drag out the time it takes to get your credit fixed, Credit Saint disputes everything on your report the first day. And then gives you progress reports each month to keep you informed of the status of your repair.

They also offer nice options, like once your credit repair is complete, they will refer you to ...more
I truly enjoyed working with Credit Saint, when they fixed my credit. They were very attentive and committed to dealing with my account. I called often with questions or concerns and they were always happy and willing to help.

When I was looking at some different sites to explore credit repair companies I found Credit Saint was a very user friendly site. You can make appointments to speak with representatives or even request to speak live with one.

I would highly recommend Credit Saint to anyone who wants fast, personalized, and committed service.
Choosing Credit Saint is the best decision I ever made. They raised my score 115 points in 5 months and now I am able to buy a house (with 6% finance). I have recommended them to everyone I know because they really are that good. They are a great team of people and always so nice and understanding when you call.

THANKS SO MUCH CREDIT SAINT!
42
Quality Acceptance Group
These guys are awesome! They helped me and my husband become able to purchase a home, and they even went over and beyond on helping me build my credit further. The customer support was excellent and the friends/family that I have referred have been happy with their services as well.
43
The Credit Repair Agents
What a great group of people to work with. Had my score where I needed it within 2 months. Thanks!
Fast, Effective, Reliable, and answer the phone. Enough said!
44
Credit-CPR
They really are the best in the business. I have been lied to numerous times in the past by companies who claim to be able to work magic. Credit CPR is NOT like that at all. They actually turned down my money because they felt that they could not truly improve my score, and that was definitely the first time any business has declined to take a payment for me. It's that type of INTEGRITY that makes Credit CPR the best. They will only accept your money if they genuinely feel that they can make a difference.
Credit-CPR Helped me and all my family members improved their our credit reports, saving us literally thousands of dollars in high interest rate. This company has been in our community for many years as they came highly recommended to me nearly 10 years ago. I can tell that Credit-CPR was successfully doing business years before many others even decided to get involved in this business after the credit crash.
Credit CPR is all about getting things done fast. Some Credit Repair companies will limit the number of disputes they will do for you each month to drag out the time it takes to get your credit fixed. Credit CPR disputes everything on your report the day you get started. In the first 30 days you get your updated reports with all the results of their efforts. Very pleasing to say the least.
Somebody in the is business who tells you the truth?! Way to go Andres at Credit CPR!
Thank you, you were a world of help.
V 22 Comments
45 Unique Consulting Group
46 CreditUs
47
The National Heavensent Company
I visited their office in Fayetteville, NC and took advantage of their free consultation. I was not in horrible shape but my identity was stolen while I was in Iraq. Nikki helped me dispute inaccurate items on my report, file proper police reports, put a fraud alert on my reports and advised me on ways to build positive credit. That was a couple months back and I reffered 6 Soldiers to them since and they have done an amazing job with their credit and saved one Soldier's security clearance. They are an amazing company and I am please to say last month, they financed my first home and got me the $8,000.00 tax credit. This is truly a great company and they provided me with all my rights and the credit repair laws. Highly recommend them to anyone.
Great Veteran Owned Business.. Did my Credit and Home Loan in Virginia. They also did my brother home loan in North Carolina, excellent and pleasure to work with.
V 1 Comment
48
Xpert Credit Repair
Xpert Credit Repair's Delete Then Pay program is the best way to approach credit repair. They are fast and the company offers a free consultation so you can learn what you need to do first before hiring any company and then refers you on to a consumer credit attorney to finish any remaining unresolved issues.
49
United Credit Education Services
I was referred to United Credit by a friend who spoke very highly of the company and decided to take a chance and enroll in their services. Was definitely worth it, my score went from a 522 to a 749 within 12 months! Finally a credit repair company that does what they say they can do!
I was very skeptical. A service price this reasonable could be this good. But I was wrong in the first 45 days my credit improved drastically
Awesome customer support and results. Priced right for the market.
Wow! This company was on the cheaper end and still got 53 out of 56 collections off! A+ from our family!
V 3 Comments
50
Credit Strategies
A lot of free credit information through their blog, and a 100 percent money back guarantee.
51
Legacy Legal Services
Legacy was great! I had been with Lexington Law Firm with only one deletion in a year in a half. When I canceled Lexington I had five tax liens left on my reports. Then I joined Legacy Legal they removed them in about six months. Where I couldn't get a hold of anyone at Lexington, I had a great experience with speaking with the paralegals at Legacy. They taught me how to build my credit while they removed the negatives. My scores ended up in the mid 700s. I would tell everyone to trust their credit to Legacy Legal!
Legacy Legal really helped me get my credit scores up so I could get my new truck! The customer service was great they were really nice and down to earth and explained everything to me. The best part they help answer all my questions about my credit AND DELETED MY BAD MARKINGS... I send everyone I know to them because they helped me so much! Thanks Legacy Legal Services!
Legacy Legal cleared the negative items off of my credit reports within 3 months... I had NEVER used my credit, but that didn't stop the credit bureaus from adding negative accounts to my reports. To my suprise when I applied for a credit card, found a list of negatives that had been paid off long ago, and didn't belong on my reports. Legacy Legal also explanied to me that the Bureaus are not motivated to removed negative items on their own as consumers are not the ones that pay the credit bureaus... BOY WERE THEY RIGHT! Even with a letter from the CREDITORS saying oopps that doesn't belong on your reports, I still had to have Legacy Legal help me, Thanks for you help Legacy Legal and I am now the proud owner of my first home!
Legacy Legal is doing a great job for me. I lost my house last year and my credit dropped into the 500s. I am now in the high 600s in only 6 months. I am also learning a lot of new things to keep my scores high. So far, I am very happy with all the help they have given. Thanks Legacy Legal!
V 2 Comments
52
Go Clean Credit
Very good results. Tons of education. I never knew everything worked that way until their team sat down and explained everything to me. Would highly recommend!
I am so thankful I went to go Clean Credit. They raised my score from 493 to 665! They changed my life. They remove items as quickly as possible and have great one on one service.
Their Customer service, experience, and knowledge was the BEST! Thank you for your help!
Did great for my customer who is buying a house now!
V 2 Comments
53
Monarch Credit Repair
I read many reports about rip-off companies. These guys gave me a written agreement and only charged me for what they were able to do and there were no monthly billing fees. I paid a flat price.
I had 2 incorrectly reported accounts and a collection that was showing unpaid. Monarch was able to have the collection account marked paid and the accounts updated to pays as agreed.
Monarch Credit Repair was very helpful and compassionate. Answered all my questions and raised my fico score by 103 points in 2 months.
Brian was great to work with. My son and I have the same name other than Sr. and Jr. and out reports were intermingled. Brian was able to contact all the placed needed to get everything corrected.
V 6 Comments
54
Tyrone's Clean Credit Solutions
I am a Police officer in New York and had some challenges with credit. I was referred to this company where within 6 months I went from a really bad score to purchasing a home. My offer was just accepted and I had to personally call and thank Tyrone. This is not a gimmick. I am proof that Tyrone does help and I have been referring family members and friends who have lost hope. I've used other companies that just took my money but he is reasonable and has proved that his company is the truth.
55
Beaufort Credit Services, Inc
I used them to help me repair my credit, and they increased my score over 182 point in a matter of 21 days. I got the referral of merchant circle and these guys are GREAT!
Thanks to Beaufort Credit Services I have a second chance to life again. I trusted them with my personal information. All of the foreclosures were deleted and other collections were deleted also.
Thank to the team at Beaufort Credit Services, Inc. I was able to get my score up to 770. I had over 30 collections and several negative credit items on my file. James Williams was my account manager and he was professional and courteous at all times. I would recommend this company to anyone because they really are the best!

Cynthia Carr
Greenville, NC
56
Green Credit, LLC
My credit score jumped 163 points! Thanks to Green Credit we were able to finance ourselves into a new home. This would not have been possible without your help. Thank you!
- DJ
57
Burel Credit Consulting
This firm is the best and most reasonable priced of all companies. Within 60 days, I was approved for a new home AND car. Before I wasn't even eligible for a secured credit card. Ericka Burel is the best in the business.
58
Build My Scores
I signed up with them a few months ago for repairing my credit score. I am very happy with their services!
My credit score was very low and with one of my colleagues reference I requested Build My Scores to overcome my bad credit score. Really I wanna thanks my colleague, these guys did really commendable work. Thank You Build My Scores, your work is really worth recommend.
I wanted to buy home but due to low credit score and errors in my credit report I wasn't able to do that. Then I contacted Justin from Build My Scores and now I'm very glad as he has done an excellent work in cleaning up my credit report.
59
National Credit Solutions
There isn't another credit repair company out there
60
MyCreditSpecialist.com
We are a compliant, ethical credit repair company that has consumer's best interest in mind.
No up Front Costs
No Enrollment Fees
No Reoccurring Monthly fees
You only pay after we achieve results for you!
PSearch List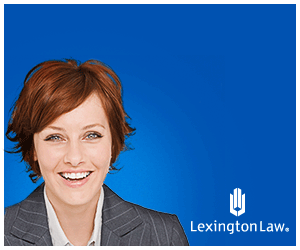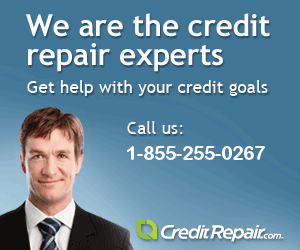 Related Lists

Top 10 Credit Repair Companies of 2016

Top 10 Credit Repair Companies of 2017
Best Credit Repair Companies In Texas
Best Credit Repair Business Software
List Stats
7,000 votes
90 listings
7 years, 361 days old

Top Remixes (49)

1. Pyramid Credit Repair
2. CreditRepair.com
3. Sky Blue Credit Repair Services
poweroflearning

1. CreditRepair.com
2. Pyramid Credit Repair
3. Lexington Law
johnnyjohn

1. Pyramid Credit Repair
2. CreditRepair.com
3. Lexington Law
scottthompson
View All 49
Posts
What to Look For In a Good Credit Repair Company
visitor
Legitimate Credit Repair Services versus Credit Repair Scams
visitor
There Has Never Been a Better Time for Credit Repair
visitor
Credit Repair Companies Provide a Valuable Service, If You Let Them
visitor
BBB Ratings for Credit Repair Companies
visitor
New Credit Repair Law Firm
tsbeal1976
Scared of Credit Repair Companies
roxytug
When Is the Right Time for Credit Repair?
visitor
Credit Repair Companies Checklist
visitor
Signs of a Fake Credit Repair Review
CreditRepairBEST
Why Use a Credit Repair Company?
visitor
Error Reporting
See a factual error in these listings? Report it
here
.