Pay After Deletion Credit Repair
Comments
Top
Popular
Newest
I was worried that this was a scam to get my initial payment and then not do anything once I signed up, To my surprise they not only worked on my credit but they helped get a bunch of items off my report. The good thing was that Danny didn't mislead me by promising me the world, he told me exactly what to expect and that is what happen. I've been with them 4 months and have had 15 deletions which included the deletion of 3 tax liens, I am very happy
I had been burned by another company for thousands of dollars, so of course I was afraid to try and use danny and his system. But I can say with 100% Honesty Danny has SURPASSED what I even thought I wold be getting. Results first round of letters, he ALWAYS, ALWAYS, ALWAYS returns a phone call for even the smallest question or concern. He is phenomenal, he is a true businessman who involves God in his business and life everyday.
He's a great guy, just give him some time and it will get done. Every case is different, but the average honest case depending on how bad it is, lets say it's a 300, that's real low to get to a respectable tier 1 over 720, its gonna take about 2 1/2 yrs. Others will promise sooner to get your money, but let me ask you this, how long did it take you to screw your credit so bad? Well, its gonna take twice as long to REALLY, TO HONESTLY FIX IT. NOT JUST ERASE THE LINES THAT COME BACK RIGHT AWAY, OR CREDIT LINES THAT WERE PAID THOUSANDS TO PUT ON, ONLY TO BE TAKEN OFF. Go slow and steady and win the race with Danny.
I have worked with Danny off and on for 10 years. Every time a credit issue pops up I run to him for help. He has always exceeded ALL of my expectations and has always been upfront and honest with me. Most all of us have been scammed by other credit repair companies/individuals... But take the leap, hire him, get ALL of your issues handled. I have recommended him to my family and friends. Thanks Danny for being there!
Danny takes great pride in his work and has a passion regarding his line of work. He works on behalf of any customer tirelessly and he brings that same commitment and focus to the people he works with. Danny can be trusted and he delivers on his promises. I would consider him for whatever business need you have
Danny, we know you to be honest and trustworthy and your program has been around for a few years making it easy to suggest to people. We tell them that over the years there has been hundreds of companies and 99% of them are gone. But you and your program are still here showing and helping people.
This credit repair company allows clients to pay the bulk of their fees after they actually achieve results. I have not seen many companies willing to do the work before accepting payment. I agree with their idea that people should pay based on actual results
Danny always takes his time, and has patience to answer every question or concern I have regarding my credit. I want others to know that they JUST NEED TO GET STARTED, if they want that new house, or new car. My scores have gone from low 602's to over 700's since January 2013!
After just a few month's I was able to qualify for a new car loan for my wife, the best part is I didn't have to pay until after items were deleted. I recommend pay after deletion to anyone
Danny is extremely humble. Thank God for his honesty and integrity! His company sets out to do exactly what they say. Their are no gimmicks and no hidden costs! I recommend him to all!
I have tried numerous companies and all they did was take my money! Pay After Deletion says and does exactly what they set out to do! I hope to see them as #1 on this list!
Danny has a lot knowledge in the credit repair industry. I really appreciated the time he spent explaining his concept of doing credit for his clients. Thanks!
Danny is great he really care about your and your concerns. Look forward to doing great business with him.
I had 11 public records and now I'm down to 1 in just 3 months, great work. I'd highly recommend
They are truly the best credit repair service out there.
Danny was amazing to deal with very understanding and promptly returned emails and phone calls if he didn't answer on the first call. I would recommend any one to pay after deletion
Returned back to emails very fast... Everything is a simple easy going process. I would highly recommend you and many have satisfying results.
Danny take his time in explaining what he going to do and how it take to do it. within the first month he had deleted and/ or repair our credit report.
Related Lists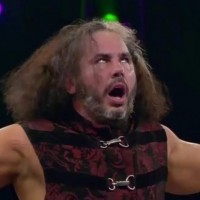 Best the Final Deletion Characters
Best Professional Credit Repair Software
Best Credit Repair Outsourcing Companies
Best Credit Repair Affiliate Programs