Sky Blue Credit Repair Services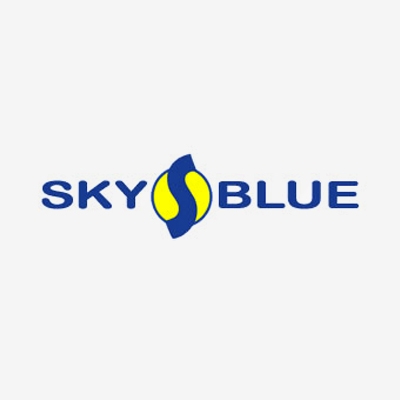 Uploaded by anonymous
Info
Sky Blue Credit is a Boca Raton, Florida company that has offered credit repair and restoration services since 1989. The company operates nationally and is licensed and registered with the individual state Attorney General offices as required. ...
read more
.
Comments
Top
Popular
Newest
I did a lot of research before choosing Sky Blue and I recommend them highly. A couple of nice points are their perfect rating with the B and an unconditional guarantee. I'm not aware of any other company that offers such a complete approach to credit repair. They did an amazing job of cleaning up my credit and helped me with everything I needed to build really useable credit. You might find a cheaper deal but if you want real credit improvement you won't find better value than this.
I am totally thrilled with Sky Blue. Before I joined them my credit was shot and I felt pretty hopeless. It was not a good feeling. Right now I am so happy that I took the big step and signed up. Almost all of the bad marks on my reports are gone and my credit scores seem like a miracle to me. Sky Blue approaches the business in a very realistic and systematic manner which I am so impressed by. I recommend this group very strongly for anyone that is looking for a real cure for their credit problems.
I am a Sky Blue customer right now. I have been in their program for 3 months. I just wanted to say that they have been really great to deal with from the start. They have removed more than a dozen derogatory issues from my credit. They also got me started on a rehabilitation program for my student loans which is turning out to be a life saver. Great customer service is hard to find these days, but these guys really have their act together! I recommend them very strongly.
I recommend Sky Blue Credit Repair highly. I was consistently impressed with them and the results have been far more than I anticipated. They stayed in touch with me during the course of the program. That made a big difference to me. The program really worked and the counseling they offered has been extremely helpful. My scores are over 700 now! Two thumbs up!
I like sky blue credit because they are old. It is a quality criteria according to me. Their communication is also quiet good. It is my opinion.
Sky Blue Credit is an excellent company. They are really well organized, the customer service is top notch, and the results they got for me in just a few months have been spectacular. Credit repair works! It's been a wonderful experience. I recommend Sky Blue without any reservations!
Thanks to the team at Sky Blue I am now a member of the 750 credit score club... and as a result, I am now a homeowner. I recommend them very highly!
I got great financing on a motorcycle after six months with Sky Blue, and my credit was a major disaster when I started. No one would have approved me for anything. Doing this credit repair program was the best decision I ever made.
I love these guys! No gimmicks, all substance. Their perfect A rating with the Better Business Bureau speaks volumes as far as I'm concerned. They were awesome for me and I recommend them strongly.
I am using their service now for about a month. Their customer service is excellent and Service charge is reasonable. Plus they have money back guarantee. I strongly recommend their services.
Sky Blue is excellent. Seven derogatory accounts were removed in the first month. I'm feeling very good about this company. The service has been really fast and friendly. Top marks all the way around.
I am very happy about my experience with this company. Great price, very good customer service, and they are getting the job done. I checked them out with the BBB (they have a perfect rating) and a few other places online and my experience matches all of the positive comments I have found. Recommended!
I've been very satisfied with the service provided by the company, and have always found the staff to be professional, user friendly, and thorogh in handling business.
Hired sky blue after being ripped off by source one credit repair, so far so good for both me and my girlfriend. my girlfriend had a repo removed during first round of disputes.
Sky blue turned my credit world around, it took about 9 months to improve my situation.