Trinity Credit Services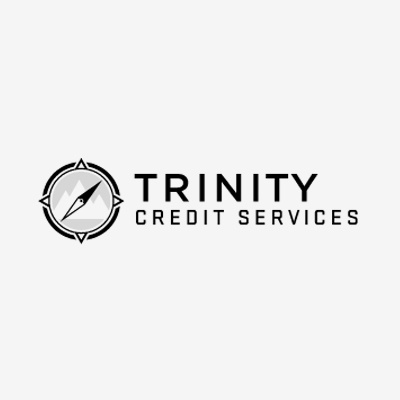 Uploaded by anonymous
Comments
Top
Popular
Newest
I used the program a year ago, and I have to say I was amazed to say the least! I went from a low 600 to a high 700 in just a few months; I bought a brand new Toyota Prius at a 0% interest rate and since my husband successfully went through the program as well we qualified for a conventional home loan as well. Other companies (Lexington Law) offered what appeared to be a low upfront cost that actually ended up costing us a couple of thousand dollars over the span of nearly two years with only 4 accounts deleted. This company is hands down-no questions asked the best credit repair company by far.
My husband had gone through a bad business deal and in this economy we knew that we were going to need credit repair. Trinity was a legal company and when I would call in I would not wait for days for someone to call me back. I always had the same consultant and someone always answered the phone. Within the first 45 days my husband had over 70 deletions on his credit report and even more after that. I refer Trinity to all my friends.
So far, Bo Smith from Trinity Credit Service is the best credit consultant that I have encountered! He spent time listening to you and is genuinely helpful in trying to analyze what could be wrong with your credit. He gave me advice and tips that I needed to help build my credit. You can tell that this guy is a wealth of information and is experienced. Did I mention this consultation is free of charge! Amazing! Look for Bo Smith next time you need a credit consultant! - s4br1n4
I have used Trinity Credit Services. They pride themselves in customer satisfaction and any time you need anything they are very prompt in answering any questions. They increased my credit score almost 200 points in 6 months. Truly an invaluable experience and well worth they money. You truly get what you pay for. They did a great job for me. Highly recommendable.
I am a current client with trinity and have about 2 months left but wow! What results. I have yet to see the final results but I can hardly wait. So far I have had 17 Deletions and 3 corrections by the creditors! No one has ever done that before. I was kind of skeptical at first but not any more! Thank you Trinity.
Trinity is Registered and Bonded so everything they remove is guaranteed to be permanent, when I went through the services my mid score went from a 537 to 678 and I got a great interest rate on my home. They also have an online system so you can check what is being done on your reports at all times.
Given the industry's unfortunate reputation, you would not believe the "heckling" I got from friends when I mentioned I was hiring a credit repair company. There are a lot of fly by night companies out there. It's good to see that Trinity is as solid as their reputation.
Thanks Trinity! Very professional, helpful and friendly staff. I wanted a new car, but wasn't willing to pay the high interest rates and high payments. My scores went from 540 to 685 and I got my new car at 3.5% interest! You guys are amazing and I have recommended everyone I know to Trinity! - jdflfl
I used Trinity Credit Services and was very Pleased with there services. They walked me through the whole program from start to finish and were very professional. They Raised my credit score 190 points. Thanks Trinity!
I am so blessed that I found Trinity Credit Services. My main goal was to purchase a home and thank you to them, I've achieved that goal. They have a loan approval focus and created an individualized plan specific to my situation. Thank you for helping me achieve my goal.
I went through Trinity's credit repair recently. They far exceeded my expectations since I started off in the upper 500's and am over 700 on my credit score. Up front and honest company, and you don't find that much these days.
I heard about Trinity Credit Services through Google and they have been more than helpfull. Thank you guys for being there for people that need it, and not just for the money. The very first time I talked to them I felt like I know them my whole life, I now owe them my life.
Impressed was a strong service with great customer service... Every question was answered up front and no pressure. My scores jumped 180pts I'm very happy
I went through several credit repair companies before and they actually permanently fixed it.
Outstanding company with honest employees and fair prices for their fantastic service!
I had a 552 score when I started and a 701 when they finished! They are the best!
My credit score increased over 100 pts with the help of Trinity Credit!
I was extremely happy using Trinity Credit Services. They walked me through their program from start to finish. (Not normal in this industry! ) I have been through 2 other compnaies before this one.
Related Lists

Hottest Trinity Seven Girls
Best Songs from Visions of Atlantis' Trinity
Best Professional Credit Repair Software
Best Credit Card Companies