Veracity Credit Repair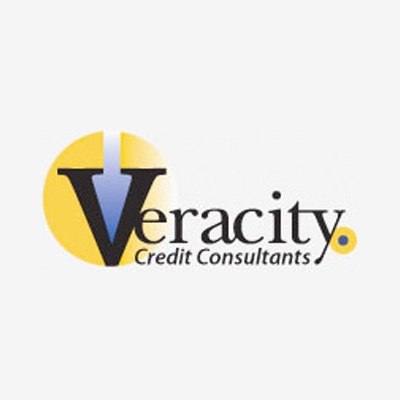 Uploaded by anonymous
Comments
Top
Popular
Newest
Very nice people. They are never rude and always will to answer any questions. They always keep me up to date what going on. I love it when I feel they are willing to help me and I'm at ease. The best part is if you ask them to call you back they call you back. They don't tell you that they are not able to call you.
Was happy with the results of their credit repair system, their customer service however was very weak. I called several times to get a better idea of what they were doing and what the next steps were and was brushed off repeatedly. Would probably recommend a different service to a friend.
Veracity has been a huge help to my husband and my credit score. They do quickly what it would take us months and months to do on our own. We came to them as a result them taking care of a problem with my daughters credit that a high priced attorney could not do!
Veracity has handled all my and my 2 daughters accounts promptly and very patient. Answered all my questions. One of my daughters just got a beautiful car immediately after veracity had things removed that didn't belong there. It was great, thanks veracity for working so hard.
Veracity Credit Repair help me during a tough time. Not only did they understand a few months when I was unable to pay them, they kept the account open until I was back on me feet to continue paying the small amount. I did it for two months and they removed about 4-6 items. Imagen if I did it for one year. I will be starting back up with them in a few weeks because due to unemployment my bills fell behind. I need there help once again. I will do it for 12 months striaght. I hope my points go up from 575 to at least 680!
You are reasonable with you rates. For a person trying to rebuild my (their) credit you are great you communicate with me, you inform me by email you. I am very please with your service. Will be passing you on to others.
I have had many companies attempt to sell me on the possibility of helping me but in all. Veracity has shown me they will help me and I have the opportunity to follow the procedures they have used to help me. I have recommended Veracity to many of my friends.
What can I say, they worked a miracle on my report. I went from a 510 score to 620-680 score and I couldn't have done it by myself. Veracity is very efficient and you see the results. I have never seen a company work so hard to clear your credit. I stand behind their work 100.
Veracity Credit Repair has been available for all my questions all of the time. They have had a positive impact on my credit score and know what they are doing. Customer service is always friendly and helpful. I highly recommend Veracity Credit.
I can't tell you how much they have helped us, we are not sure of the increase in points yet but to be able to sit accross the table and discuss our report from the beginning face to face meant a lot. They are quick to respond, knowledgeable, respectful, and a legitimate business. Everyone there has access to our account and are able to answer to answer any question I have had. Thanks.
Glad I signed up. The first month Veracity removed 12 problem accounts from my credit report! I was told this is not common, it's usually around 4 removals a month, but wow. Pretty amazing.
I have not been working with Veracity Credit for very long, but I feel confident in their abilities. They are always available to answer questions and provide me with a road map to help improve my score.
I have worked with Veracity for years and they have always been a tremendous help to me and my clients. I refer all my clients to them if they need help with their credit. and the staff at Veracity is top notch and very helpful.
Veracity Credit Repair Consultants are professional, knowledgeable and attentive. No matter who you speak with, they know your account and can offer assistance. I've been a client since May of 2014. Veracity has been so diligent in the last four months that my Equifax score has raised by 154 pts. , Transunion by 32 pts. , and Experian by 116 pts. My scores ranged in the mid 540-650's and now range from 682 to 702! Thank you Veracity for helping me manage my credit so well that I should be set to purchase a home mid next year, with a MUCH lower interest rate and plenty of negotiating muscle. I highly recommend this service!
I'm impressed with the professional service month after month I've received from veracity. The services I received was exactly what they said they would provide.. Thanks again
Unlike another that I tried, they will return your calls. They actually work and have improved my credit score. I am very grateful to have found Veracity Credit Consultants.
I been a client for only four months and I've witnessed a big difference in my credit they keep me updated on everything that's going on and give me good advice
Veracity is fanastic, I paid $9.95 to get a credit report and score, when I used other companies I was forced into paying like 20 bucks a month for identity theft protection. They even called me and explain the entire report to me. I don't need repair but for people that do, Veracity provides a free credit report and score when you sign up
My credit was 523 when I called Veracity. It's now 649 in less than a year. They helped me clean up my bad credit and continue to clear up issues and we're not ever done.
Friendly, timely, and Absolutely the best at getting results in repairing everything from incorrect credit reporting to removing aged collections!
I like how when you have a question they call you back. Every one I've spoken with are very nice and professional. I can't wait to see the changes!
Veracity has helped not only me but so many of my family members as well as friends. We always refer people to them and with great results. Thanks Veracity!
Used them years ago to clean up my credit with great success. Looking to clean up some 'loose ends' currently and will definitely use the folks again.
Veracity was awesome! They dealt with the all credit bureaus for us, all we did was pretty much sit back and watch our credit score improve!
They deliver and are persistent in clearing up our credit. I would recommend this company to anyone.