Top Ten Bowlers in Cricket History
1
Wasim Akram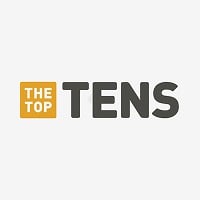 Wasim Akram is a Pakistani cricket commentator, coach and former cricketer, captain of Pakistan national cricket team.
Wasim Akram is the king of swing and he is a superb bowler and has also taken hatriks he has also got his name on number 1 in the top 10
Wasim Akram and quick and was a master in swing and seam. Although subcontinental pitch does not supports the fast bowling, Wasim Akram mangaed to move ball in both ways and took more than 900 wickets. "Sultan of Swing" took over 400 Test wickets, and holds the record for amount of wickets in ODIs (502) and List A cricket (881). An average of 23.62 in Test matches from 104 appearances is an impressive one. He is only one of three bowlers to record two hat-tricks in Test cricket, and only one of three to have achieved the same feat in ODI cricket.
Tops in tests and ODI alike, rated him a touch ahead of Mc Grath and Warne, who come a not so distant second and third in my book
Being an Indian and keeping the rivalry aside, this guy is hands-down the best ever. I loved watching him bowl when I was a kid, and even now get fascinated when I see any of his older matches. He was a force to be reckoned with, and even now he stays relevant by sharing his wisdom and knowledge to teams and cricket in general.
2
Shane Warne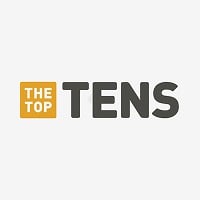 Shane Keith Warne is an Australian cricket commentator and former international cricketer who captained the Australian national team
Shane warne is my favourite bowler and player he is the king of spin I would say. He is a perfect example of a leg spin. The man with the title of doing the ball of the century is just unbelievable. But I wouldn't say that wasim akram is bad. He is the king of swing the ultimate paceman.

Sir. Shane Warne is the best leg spinner bowler...
He had taken 700 wickets...
I like his bowling very much

"He could bowl anything he wanted from a top spinner to a googly, conceding
The fact that he took hundreds of wickets, he thought about the batters
Techniques, then bowled using his intelligence, thought "I'm gonna bowl
A googly, bowled, and took a perfect wicket. "
I just like him. Because while playing he is not angry on anybody. Like while he is bowling someone misses a catch or lets the go to the boundary. And the best thing is the how he holds the ball and the way of spinning the ball is remarkable.
3
Brett Lee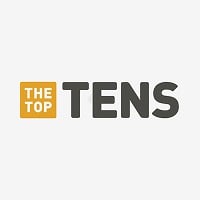 Brett Lee is a former Australian international cricketer and film actor. He is a former Channel Nine Commentator.
Why does lee have only 5% of the votes... He is faster and better... He pitches the ball right up to the batsman and he is the most feared bowler when he is at his best... I'm sorry to say. But this is the worst ever list created! He should be at the top... In fact he is better than warne... Anyway lee... If the lists says no too... You're the best!...
Brett is the best bowler in my humble opinion... Love his cute face and super bowling skills.. See you soon as no. 1. Brett is the best of all. Austrailian kangaroo you rock. You are a very fast bowler and can confuse any batsman. I want to just drag this position to number 1
I love him in his battlefield.. One of the great bowler of cricket... And he is my favorite player forever.. Though he retire from international cricket he will be always in my memory... No one will be there in cricket as brett lee in this era and everyone love him due to his unique style of balling so I love him.. Not only me all love him... The worlds number 1 baller is brett lee in my opinion..
Loved the bowling action and approach to the game. My first bowling idol.
4
Dale Steyn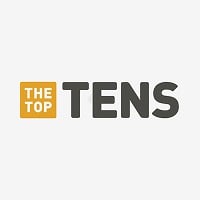 The best bowler he, s the master of swing no one can defeat him in bowling he, s to smart and he, s having a best bowling style and also a flexible arm he, s having a good seam position he, s having fantastic speed
He is the match wining player than any others.
Why the hell is this guy at no 17? He deserves 1st place, for sure. Super bowling, he's fast, accurate and hell, ehy should I keep this on? He's SIMPLY THE BEST
Best bowler any condition swing, pace, accuracy make him best at all format bowler in history
5
Glenn Mcgrath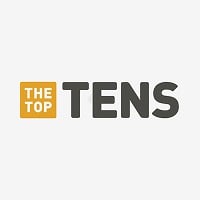 Laugh out loud there is something wrong with the list! I am a Indian but have no problem in saying that what the hell harbhajan is doing up there? Oh come on just because he is Indian don't support him just for that sake! And yeah glenn mcgrath is simply the best! - rahulsharma1
the coolest bowler of the world... success all format of cricket and all the type of pitch.
Was ranked the number one player by the Australian Cricket Board for 8 years of his playing career with the top contract given to a player more then Warne, Waugh, Hayden, Ponting and Gilchrist BEST PLAYER in the best team of all time and to finish up career with Player of the World Cup, all so 4 finals 3 wins and did all this while his wife Jane struggled with cancer.
I have seen him bowling in Ashes matches and have never seen anyone bowling like him
6
Muttiah Muralitharan
Muralitharan is the best you can ever think of in this world. He is a legend thanks to Sri Lanka!
He is the best bowler in history I feel he should play in next icc world cup because he has taken over 600 wickets in history of cricket he bowls better than anyone else
You did not put put muttiah on first but at least put it on third. Why have you put that chucker harbhajan singh. Type on Google harbhajan singh chucks and you'll see that he really chucks, he's the biggest chucker in the history of cricket. I can't believe that he's still playing. That cheater. And somebody should know that muralitharan is not a fast bowler, Malinga is of course
Muralitharan taken wicket 67 time 5 wicket in test and 10 time in odi.and 800 test wicket. I think he is no1 bowler. None compare record with Muralitharan
7
Harbhajan Singh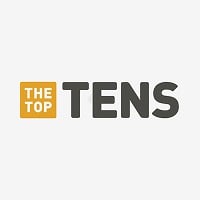 Harbhajan is a superb bowler because he also bowls the doosra along with his off break

Harbajan is a best bowler
And he is seen as a best spin bowler
He will take more wickets in the match
And his batting also super
One and only Bhajji. The Singh is the King. He is the best offspinner at the present in the world and best bowler to bowl 'Doosra'.
The best bowler in team India. - subhashsahu
8
Shoaib Akhtar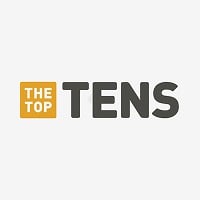 he is an amazing bowler fastest in the world. Bowled at 100.02 MPH and 161 KPH
I love his action and the superb speed. I think that he is the best bowler of the world. I love his yorkers and the bouncers
I think he must stands for the 1st position he is an amazing bowler fastest in the world. Bowled at 100.02 MPH and 161 KPH

I love his action and the superb speed. I think that he is the best bowler of the world. I love his yorkers and the bouncers
Shoaib akhtar is superb bowler he can knock out every one almost every batsman is scared of him when he bowls no one could hit a six while he is bowling.
9
Zaheer Khan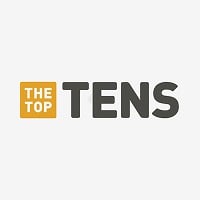 Zaheer Khan is an Indian former cricketer who played all forms of the game for the Indian national team from 2000 till 2014.
Best Indian bowler ever Zaheer khan his ability of swinging bowl both side is just awesome no one could match him in this type of bowling. And I think he is now worlds best
Zaheer is th best is he would have been when India tour england then India could win the game easily and he would be the mann of the match...
He deserves in the top 10 list
Shaun tait and other bowlers don't deserve above him

Legend of Swing bowling and the best left arm fast bowler and he deserve a top place in the list
10
Waqar Younis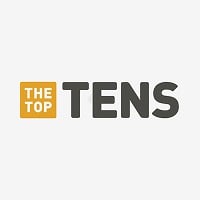 I think he must stands for the 1st position. The reason for this is that he is brave in his technique of bowling, very athletic, superb run up, excellent command on swing, innovation in cricket such as waqar special & deadly swinging yorkers are the specialty. He is also the master of reverse swing. In your list none of the bowler have such capabilities. So it is requested consider him in your top ranking. I mean number 1.
In terms of deliveries bowled, he has taken the fastest 50, 300, 350 and 400 wickets in One Day International matches and the fastest 150, 200, 250, 300 and 350 wickets in Test matches
As per wiki pedia
tremendous swinger of the ball great line and length


Lol. He compares to Wasim Akram. For some he's even better. His records speak for him
The Contenders
11
Mitchell Johnson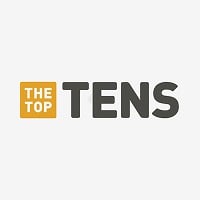 He really proved himself in the Premiere League. He doesn't belong at the top with the great bowlers of cricket history, but he really deserves to be at least an honorable mention.
He is awesome for the Mumbai Indians
He again play ashes I wish him a good luck
Mitchell Johnson was amazing and even made the English batsmen admit to being scared of him when he was bowling to them
12
Saeed Ajmal
I think that saeed ajmal is the best bowler no one stand against his doosra and teesra.
Is the verd good off sbin is the very secial to the doosra ball and world number 1 bowler of all time
No doubt he is the man who can change match's condition
One of the best bowler ever in cricket history...The scientist,The magician,The game changer one and only SAEED AJMAL
13
Anil Kumble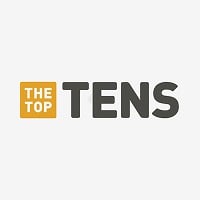 No one can read a batsman's mind better than him. He is the man with most number of variations.
He is third highest wicket taker in test cricket... Which means he is the third best bowler of all times
No one can play like him great jumbo... By W. Facebook. Com
Anil Kumble should be on the top three. He had been one of the consistent bowlers of India. He took 10 wickets in a test match against Pakistan. He is one of the leading wicket-takers in test cricket. He is a great t20 bowler as well. He has a great record in the ipl. He can read the batsman's mind. He is regarded as India's best bowler of all time.
14
Imran Khan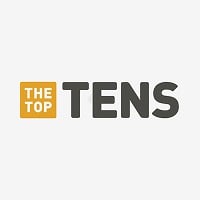 Great bowler all rounder of all time
best player and best all rounder and best captain 3rd best bowler after Wasim and waqure
Imran Khan is great batsman and bowler as well I don't know why he showed in no#14 in the list
AOA, IMRAN KHAN IS MY BEST CRICKETER. HE IS ALSO GREAT POLITICIAN. FROM FAN number 1 RAZA ALI
15
Allan Donald
This guy is definitely a top 10 bowler of all time, some might even argue top 5! Does no one voting here have any cricket knowledge? Come on do yourself a favour an read up and check some youtube clips of AD. You will definitely learn a few things.
He has Great pace, accuracy, swing, aggression all things that one fast bowler needs.
I wonder how the list will be complete without this guy..?
This is such a white name what is allan donald
16
James Anderson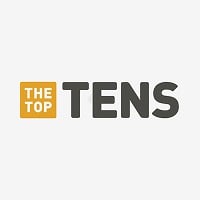 James Michael Anderson,, usually known as Jimmy Anderson, is an English international cricketer who plays for Lancashire County
I feel that he is so consistent and unplayable at the start of the spell. I have seen him make greats of the game look like fools. Deserve to be higher up the list than he is currently
He is the best bowler cause in the ashes he took 15 wkts in two matches... I still like him...
Englands top wicket taker, and still playing!
King of swing: best of his era. 100% best "fast" bowler since McGrath and of all time definitely belongs in the top 5.
17
Ravichandran Ashwin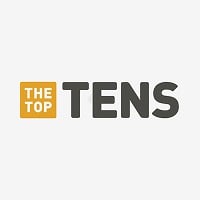 Very economical bowler who has an excellent temparement and tough mind to torment the batsmen with his variations, like the carrom ball.
A carrom bowler who is desperately good in his form
I LIKE STYLE OF BOWLER
.
Such a bad bowler doesn't even know how to swing properly you know when he swings it looks like he is putting his hand out of a car
18
Chaminda Vaas
One of the best opening bowlers in world cricket history.
Not express fast. But can swing the ball both way's
He should be within first ten
Definitely underrated.. You should watch YouTube..
19
Sunil Narine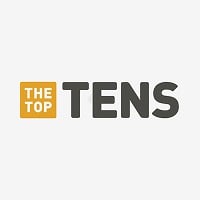 A perfect spin baller
He is a best spinner because his arm and fingers are worked properly
The best spinner I have ever seen!
Sunil narine is one of the best bowler and the current god of spin he is a legend or a boon to west indies and a god gifted person
20
Lasith Malinga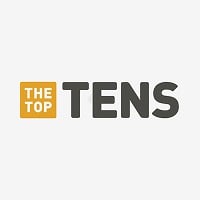 He is the king of yorkers. He can take as much wickets in in and out swing.
Best blower he win
Final match of Mumbai Indians in last ball
He should be move in to Top 10 In this list because no one can baller in this list achieve 4 wicket for 4 balls
Fear of malinga make the lankan attack very sharp
21
Shaun Tait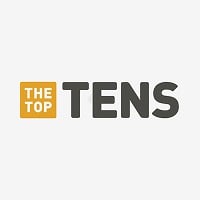 Fastest Bowler in Cricket History
Fastest bowler with great speed, line and length
He is the first bowler to hurt AB!
Tait is the worst
22
Mohammad Amir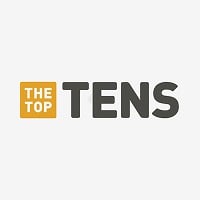 Dude who ever you are, you are making a mistake to put M. Amir in 33.
He should be in top 5... He is the most most talented and best swinger of the pace bowl I'have ever seen in my life in only just in the age of 19...
He is the real king and the master of swing bowling!
In only one year he became the world most talented player in history of cricket.
He is the Death angle for the batsman,
In any condition he is the master!
Thumbsup for him guys!
He must be no 3 if not no2
one of the best bowler in the word when he start bowling in the age of 17 wow!
What can I say about this guy.
I am speechless. Such an amazing bowler ever in cricket history.
At very young age he swing the bowl in both side.
MAn he is much better than wasim and others.
He should be at top of the list.
23
Bhuvneshwar Kumar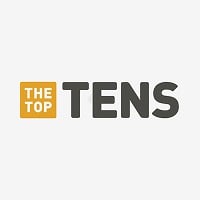 Superb swinger in the world. Well done Indian!
Best swinger in history
Best swinger of the bowl and nicce accuracy...
He is one of the best swinger I have ever seen & he is the king in death overs also he is purple cap holder of ipl 2016 I am a big fan of this man. Good luck bro for ipl 2019.
24
Fred Trueman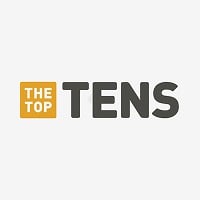 Having seen " fiery Fred " in my youth I feel I can compare some of the greats of yesteryear with today's greats and Freddie Trueman is up with the best. - Manny1
307 wickets in 67 tests. 21.57 bowling average. why isn't he in the top 10?
There has never been a better bowler than Fred. He had to battle the snobby 'suits' : the English selectors at Lords who avoided picking him for England on many occasions because they didn't like his fiery behavior and attitude to authority. If he had been picked repeatedly as he should been his average and wickets taken would be much much better. Strong as an Ox, very fast, fiery and very intimidating to batsmen he could move the ball in any way he chose. He is truly the greatest. The true number 1.
25
Monty Panesar
Quicker bowler with perfect line and lenght
He was best bowler of SRH he got purple cap in IPL
26
Richard Hadlee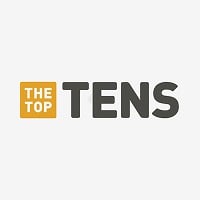 If he had of played for England, Australia, India or Pakistan he would of clocked up a lot more tests and therefore wickets. Would have been the first to break 500 easy. NZ plays very few tests annually compared to these countries.
He took more wickets in less matches than the other legends
He is the best having the world record for the most wickets for two years. He is not the best he is not like Shane Warne but still phenomenal able to pull off amazing wins against Australia and england
431 wickets in 86 tests (average of 5 wickets per test) at 22.29 9/52 against Australia In the top 5 of most statistics
27
Joel Garner
What can I say " Big Bird" was the Mcgrath of the 80s only bigger, scarier and more powerful
One of the scariest sight the big guy sending down a toe crusher.
One of the greatest of all time
Has the best average in one day cricket, enough said!
28
Richie Benaud
He was a legend in cricket history a much deserved legend
29
Daniel Vettori
Daniel vettori is the greatest spin bowler in cricket history as he had so many variations and his line is also very accurate. He is my favourite cricket bowler. HIS batting is also very good and he was also the captain of new zealand cricket team, he is the best bowler in the world.
Must be in the top 10. Surprised to see his name so down! A gentleman..
Best spinner ever 300+ wickets
Good spinner
30
Kapil Dev
He is the Indian legend of bowling and the inspiration of young boys and the number one spinner of time
He is the leading legend
Long live Kapil Dev! I love you. You broke Sir Richard Hadlee's record.
Should B in Top 10 Winning Captain in ICC world & last but not least Top 1 all-rounder than other
31
Shane Bond
At the average of 20 and economy rate of Superb quality. He did had a short career but exciting one for New Zealand
Would've been equal to if not better than Sir Richard.
The best economy rate out of any New Zealand bowler, better than Richard Hadlee. Only Injuries got in his way
Great Bolwer of all time if injury hasn't got his way.
32
Shahid Afridi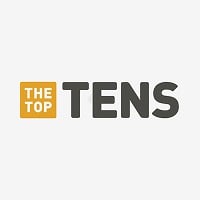 He is a good bowler and batsmen one of the greatest bowler

Best baller in the world
He is the only player to whom the whole world loves and he is very popular in people because of his fast batting and aggression. Both men and women loves his look.
Best All Rounder any formate
33
Syd Barnes
The greatest accumalator of wickets the game has ever seen
His figures, and the opinions of everyone who faced his bowling, speak for themselves.
A joke. Everyone who saw him agreed he was even further ahead of his contemporaries than Bradman. Took an 8 for against the Windies tourists in his late 50s. Bowled cutters which moved as much as true leggies at 75 mph. Whenasked why he did not develp a googlie replied that he did not need one. Obviously should be number 1.
34
Dennis Lillee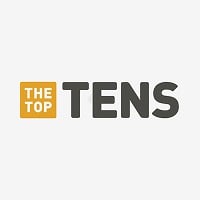 the first three were obvious, then it gets harder to choose. yet before the Muralis or Warnes this guy held all the records, awsesome bowler!
Wow, Worst List ever. Oh Yeah, see, Dennis Lillee is 13th Here, together with 13th best Australian Cricketer, and no matter what, He is the best bowler ever in history and Australia's 6th best player,!
What the hell is Akram doing up there while Dennis Lillee is here - Adron
Amazing speed early on, Amazing control later. Bit of a dickhead too.
35
Jim Laker
In a time where pitches were suited to pacers, this offie broke all records including the best innings analysis ever (10-53) and the best match analysis ever(19-90) both of which are unlikely to ever be broken.
Yes I couln't agree more... his record will never be broken.
36
Ravi Jadeja
As his ball always goes in line of stump and his bowl has a great chance of catch and bolt or lbw which every for batsmen might be a problem to face.
Best bowler, best cricketer great man
He is sir jadeja best in the world
His ball is the turning ball witch goes to the stumps
37 Darren Gough
38
Curtly Ambrose
Considering the situation and the quality of players accompanied with him in the west indies team I think he is the best fast bowler for the last 25 years. He has unique quality of showing great performances both in subcontinental field as well as abroad.
One of the greatest fast bowlers in the history of cricket and west Indies ever produce
Behind harbhajan? Wow! Good selection, should have been in top 3
What! He is not in top 10..
39
Sakib Al Hasan
His bowling style is incredibly unique, I could watch it all day...
He is a great bowler and all rounder. Super Bangladeshi
He is the TIGER of Bangladesh
Shakib Al Hasan is one of the best cricketer in Bangladesh all the time.
40
Mustafizur Rahman
He has almost become a legend at this age! We hope that he will one day be the number 1 bowler of all time.
He the best baller and the King of all the ballers.
I think he will be in the top 10 ten list of pacers very soon.

BESIDES HE IS DOING WELL
He is a great bowler and has the capability of being the best bowler.
41
Suresh Raina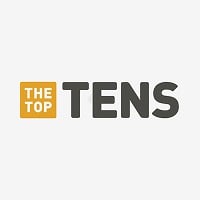 He ti my favourite
Awesome bowler and a good batsmen
He is my ever best
I love you raina I like you from mia khalifa
42
Mitchell Starc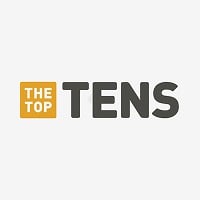 Mitchell Aaron Starc, is an Australian cricketer who currently plays first-class cricket for the New South Wales Blues.
He is one above sachin who is a batter. He bowled the fastest ball should be in at least top 20
WOW THIS BOWLER SHOULD BE AT THE FIRST BOWLING POSITION PLEASE ADD HIM AT THE FIRST POSITION AS HE GOT THE MAN OF THE SERIES FOR WC 2015
What a wonderful bowler he is he got many wickets also he should be at the first place
He is the best bowler in my opinion
43
Shaun Pollock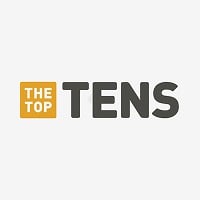 Should definitely be in the top 10! Clearly one of the most economical and accurate bowlers of his era and a great lower order batsmen (Y) POLLY proudly South African
No Dale Steyn? Brett Lee at number 6? He ended with an average of 30.82. Zaheer Kahn? His average is almost 33. Akhtar only took 178 wickets. The top 4 are the only serious choices on the list.
Incredible player that seemed to never get as highly rated as he should have (maybe because of his similar style to Glenn McGrath and the overlap of their careers? ) Like Glenn, would always bowl exactly where he wanted and frustrated the batters. Could also turn on the swing in One-Dayers and was a handy batter (unlike Glenn)

Definitely deserves to be top 10
The South African hero
44
Hardik Pandya
Very good hardik pandya. I think you are the best bowler of India
Mass bowler he is best
Your are the best bowler of India. Keep it up.
You are the best bowler of India
45
Michael Holding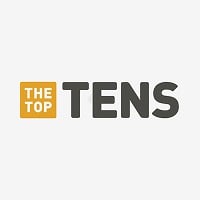 I'm a Pakistani but 'Whispering Death' one of my favourite bowler should be at top 3 list
I am an englishman from Jamaican parents. Michael Holding is the best ever ever. The whispering death of the fastest and best bowler of all time or the top 3...
Whispering Death, he was the most intimidating fast bowler of all time.
Relentless pace, accuracy and absolute Rhythm.
46
Inzamam Ul Haq
Awesome bowler giving his size. He hardly got opportunities to bowl because of strong Pakistan line up, else would have ended with more than 300 wickets.
Absolutely genius in bowling
Muslim rascal a bloody and my potty bowler
What a all rounder
47
Sachin Tendulkar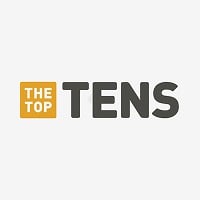 Sachin Ramesh Tendulkar is a former Indian cricketer and captain, widely regarded as one of the greatest batsmen of all time.
Sachin is probably the greatest batsmen of all time but he was NOT a good bowler. All these comments praising are probably fan-boys who spam-voted him this high. - Joeljohns249
All time best spinner
Can bowl every thing fast or spin leg break or off break

Who can forget the last over versus South Africa when kapil dev said he could not defend sachin showed how to do it.
Awesome bowler. All time tremendous spin.
48
Malcolm Marshall
Below Sachin Tendulkar? Sachin was a part-timer and he ranks above a player capable of making an all time test XI (for his bowling). Malcolm Marshall was the most feared bowler in the West Indies pace attack, which itself was extraordinary. He has an amazing bowling average of 20.94 in test cricket. This list is a popularity contest after a while.
Only 25th? Good grief!
Greatest bowler of all time
Great Bowler - All time
49
Junaid Khan
He is a new sohaib akhtar
Junaid khan is the very very very very very good boller like you I love you
Excellent I like him too much and idon't and never like other baller
He is a new waseem akram
50
Adam Zampa
Worlds best googly leg spin bowler
Adam Zampa is a superb bowler
A very awesome spinner
Fantastic in ill 6 wickets
PSearch List