Best Current Spanish Football Players
Who's the best football (soccer) player on (Euro 2008 Champs) Spain's Nat'l Team?
The Top Ten
1
Fernando Torres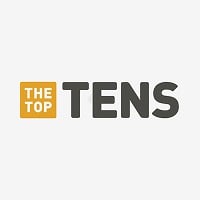 Fernando José Torres Sanz is a Spanish professional footballer who plays as a striker for La Liga club Atlético Madrid, on loan from Serie A club Milan.
You are hundred percent right dude... I'm so happy to see this that he is no. One... Even though he is not in form in present days... But I think in future he will be no. 1 in the world... So wish you to come in! Very good form in coming days.. I think all player played for their club but he is the only player who played for the club and for his own nation too
I love Torres. He's number one in my eyes. Not only is he a great footballer but he is really cute. He has the most amazing huge brown eyes
Look I no most people think he has been rubbish but I mean look at his movement I mean its still quallity and he can still supply the killer pass. Look at his cross for juan mata where mata scored a amazing volley. TORRES IS A LEGEND
I agree yeah he is the best
V 73 Comments
2
David Villa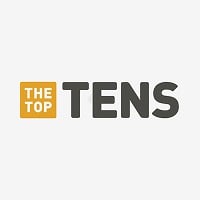 David Villa Sánchez is a Spanish professional footballer who plays as a striker and also serves as captain for New York City FC in Major League Soccer.
David Villa is the best soccer player in the world in my opinion. I think he is better than Torres.
The best in the world. His goals are the mastermind who leads Spain all the way into the World Cup Final and became the first Spaniard who scored 5 goals in World Cup. Hell yeah!
This guy is like Messi Messi is on Argentina but David viLLA IS ON Spain BUT THEY BOTH ARE ON Barcelona
I would totally go out with this guy
V 59 Comments
3
Andres Iniesta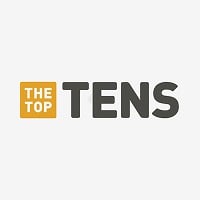 Andrés Iniesta Luján is a Spanish professional footballer who plays for FC Barcelona and the Spain national team.
Not possible political to vote Lionel Messi for a 3rd time running so
his team mate Iniesta will deservedly be voted the World No1 footballer
this year. I actually thought he might have beaten Messi last time because
of his heroics in Spain's World Cup win.
Best dribbler on the team, arguably the best passer on the team, steps up during the big games, scored latest World Cup final goal with 3 minutes to go to secure the win for spain. No doubt the best on the team. Shouldn't even be a question.
I recon that he is the best in the Spanish football team
He has got amazing control, passing and dribbling skills
In my opinion he is one of the best in the world
Best in the history of Spanish Futbol. Without Iniesta and Xavi, Spain would have never won a World Cup. The best midfield tandem in the history of the sport.
V 22 Comments
4
Iker Casillas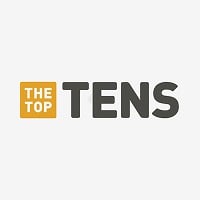 Iker Casillas Fernández is a Spanish professional footballer who plays for Portuguese club Porto and the Spain national team as a goalkeeper.
He is the world's best Goalkeeper. How can Torres be on Number 1? After the disastrous he has had? Without Casillas the Spanish team would be nothing. He adds strength to the team.
Really... Torres? Are you guys that subjective? Torres has had good seasons and bad seasons, and so has Villa, but Casillas has always been at the very top on Spain and he's probably the best goalkeeper atm, no doubt he is the best on Spain
with out casillas the spanish team would be defensively weak. he adds strength to the team
He's the best I loved his form in real a lot I wish he goes back to real Madrid
V 15 Comments
5
Xavi Hernandez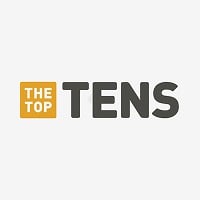 Xavier "Xavi" Hernández Creus is a Spanish professional footballer who plays as a central midfielder for Qatari club Al Sadd SC.
Xavi hernandez is the best midfielder of all time in my opinion which automatically puts him ahead of the rest in the Spain national team. You should be amazed at his achievement in the 2010 fifa world cup in south africa, making a record during the world cup by making a total of 599 passes completed which is 89 percent pass completed over 100.
Xavi never loses the ball-he isn't that quick, but he is Barcelona and Spain's mastermind maestro midfielder- in my opinion he should be number one but he doesn't score too many goals from midfield, but he is all round-dribble, pass, shoot, cross, freekick specialist. He is just amazing. Also strong for his size
Xavi Hernandez is hands down the best Spanish player in the world. The mastermind midfielder of every great Spanish team the past decade. All plays start with him. Incredibly accurate passer. Complete player with no holes in his game. I am a passionate fan of the Spanish Ntational team and have been watching Spain play since I was a kid. Xavi should be number 1 on this list. The only other player on this list that comes close to him is Iniesta.
he is good
V 11 Comments
6
Sergio Ramos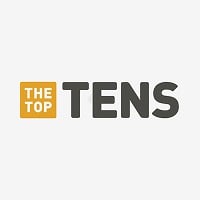 Sergio Ramos García is a Spanish professional footballer who plays for Real Madrid and the Spain national football team.
He's arguably the best defender in the world right now: he can jump higher than anyone, attack, intercept anything, make accurate long passes, has ball control, technique, speed, acrobatic flexibility, power, and can score more than some midfielders - the ultimate player. On top of that he's been on the team since he was a kid, he's tough, has passion and isn't afraid to risk limbs to defend. Icing on the cake: he's always the hottest guy around, a maniacal blend of sweet and kick-ass, and provides so much entertainment value in terms of his cheeky humour and flips.
He's got the passion, strength, power, technique, control, flexibility... On top of that he's the hottest Spaniard around. He's the ultimate athlete. He's funny too ;)
he is an attacking player 'n' tricky too...
why not
V 17 Comments
7
Cesc Fàbregas
He is the ultimate football player he can score and also make goals as well. He is the key to success for spain along side iniesta and xavi
He was awesome in uefa 2012 and he set up iniesta's 2012 world cup final goal!
He makes beautiful setups and he is just amasing
messi
8
Jordi Alba
One of the best left backs in the world. - phantomtheimmortal
I Accidentally voted Jordi Alba. GO BARCA
Jordo! Jordi! Jordi! Great defender and AWESOME free kicker. Big booter for espanol.
V 2 Comments
9
David Silva
Silva inspires me when he plays because when he smiles after dribbling past other players and when he scores.
great playerr!
very skilfull!
he is a defender even though plays the role of mid fielders as well as a striker
Man city's pride
V 4 Comments
10 Jesus Navas
The Contenders
11
Gerard Pique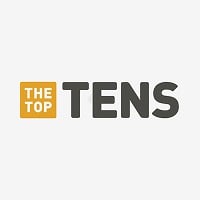 Gerard Piqué Bernabéu is a Spanish professional footballer who plays as a centre-back for FC Barcelona and the Spain national team.
He is not rubbish he is the greatest defender
Great defender maybe even the best soon
V 2 Comments
12
Santi Cazorla
Cazorla has a great boot and is amazing as a linking player. He is publicly regarded as the best player in his current club, Arsenal - and for good reason.
"Plays as a midfielder for Arsenal and dominates when gets ball."
Should be 7 instead of fabregas
13
Carles Puyol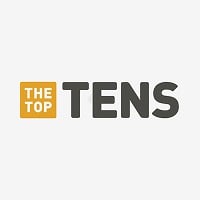 I love the way he perform the game and the team spirit
Greatest Captain ever. He was theart of Barcelona and Spain for many years.
He the best defender ever
Carles Puyol is one of the best defenders in the World
V 1 Comment
14
Lionel Messi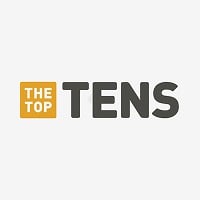 Lionel Andrés "Leo" Messi is an Argentine professional footballer who plays as a forward for Spanish club Barcelona. He is also known as one of the greatest football players of all time. He was born in Rosario, Argentina on June 24th, 1987.
He is Argentinian not Spanish
Hands down best soccer player in the world
Messi is in the jail...LOL
He is the best player in years
Best on the planet
V 14 Comments
15
Xabi Alonso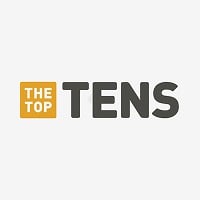 Xabier "Xabi" Alonso Olano is a Spanish footballer who plays for German club Bayern Munich as a central midfielder.
One of the best midfielders of all-time. Arguably the best exponent of long passes and through balls.
Underrated yet one of the greatest Spanish footballers ever...
16
Pedro Rodriguez
He's better than villa, better finisher, quicker, better dribbling, better player.
V 1 Comment
17 Carlos Marchena
18 Juanito Gutierrez
19 Koke
20 Ruben de la Red
PSearch List
Recommended Lists
Related Lists

Top Ten Spanish Football Players of All Time

Top Ten Spanish Football Players of the 2014 FIFA World Cup

Best Spanish Football (Soccer) Players of 2018

Best Soccer (Football) Players of All Time

Best Iranian Football Players
List Stats
2,000 votes
41 listings
9 years, 232 days old

Top Remixes (4)

1. Andres Iniesta
2. Fernando Torres
3. Cesc Fàbregas

Curti2594

1. David Villa
2. Andres Iniesta
3. Cesc Fàbregas

marie7

1. Andres Iniesta
2. Xavi Hernandez
3. Iker Casillas

jlparis
View All 4
Posts
Error Reporting
See a factual error in these listings? Report it
here
.