Cutest EXO Members
jelliyace
The Top Ten
1
Luhan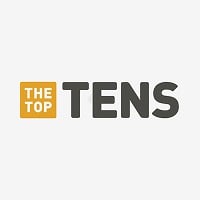 Lu Han is a Chinese singer and actor. He was a member, known as Luhan, of the South Korean-Chinese boy group EXO and its sub-group EXO-M, before leaving the group in October 2014.
I just can't lie

He's cute

Cute man from another world called perfect
He's the best at everything
Lu han is perfect..
He was in the T.V. show Sweet Combat
V 65 Comments
2
Baekhyun
My bias is always Baekhyun
I love him too death
HE IS SO CUTE!
Baekhyun possess the most beautiful smile I had ever saw in this earth! He's perfect! His beautiful teeth n thin lips make his smile more beautiful. N his set of teeth is so perfect! A human being cannot forget baekhyun after he or she see his angellic smile! Baekhyun, I love you! U are amaizing! Exo I love you!
V 75 Comments
3
Chanyeol
He is so adorable. I just want to wrap this fluffy puppy in a blanket and cuddle him uwu
His ears and his wide eyes...that precious dimple. Our baby giant is really the cutest thing ever! And his love for stuffed toys and animals...even his personality is cute!
Chanyeol is my ultimate bias of K-POP and EXO is my ultimate favourite band. Chanyeol is very tall and he has beautifully long legs that are just so sexy. His deep raspy voice is the best thing I've ever heard in my life. Chanyeol's voice was the factor that drew my attention to focus on Chanyeol. His voice can get a ' MY OVARIES EXPLODED' reaction from girls, especially me.
Chanyeol is always number 1! ONE AND ONLY CHANYEOL!
V 44 Comments
4
D.O.
He is very cute and he has a lot of charm like his voice and I also love pouty lips for all member of exo he has the most beautiful lips I saw
He's so cute, I love him because is so pretty nice and his voice is so just a can't explain, his lips so kissable, when he dance make me kiss him I LOVE HIM, of course I love all the members from EXO but he makes me crazy!
I find him cute also kind because when he had to rank the Exo members he place himself in 4th instead of going in one of the members between. His pronunciation in English is really good and for me I would rank him in first with Luhan and Baekhyun. :D
I want to be D. O number one. Truly he should be. He is short height with a round face. More than his smile is so anomalous. Cause of his lip. I think his lip was like heart. Whatever he is most brilliantly.
V 41 Comments
5
Sehun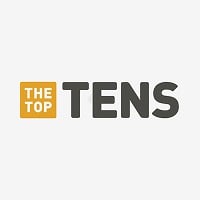 Oh Se-hun, better known mononymously as Sehun, is a South Korean dancer, rapper, singer, model and actor. He is a member of the South Korean-Chinese boy group Exo and its sub-group Exo-K.
Sehun is so cute ever since they debuted he looks like EXO's real baby
I think se hun is very funny and cute I like him beause he is the first member of exo I know
Sehun is so cute.When he smile, flowers will shy because of his infinity beauty.When he laugh, the wind will shy because of his cute voice and speaking!
Sehun has a very cute face and his shyness makes him even more adorable. The different hair colors he uses matches his cute face in every way.
V 32 Comments
6
Xiumin
He is really cute because he not really tall so it like a kid so he is so cute.
Still can't believ someone so cute, adorable and baby-faced is the oldest member.
I love xiumin
He has a cute grin...also he is cute
V 43 Comments
7
Chen
Chen is my FAVORITE member in EXO because he is so adorable and he has the voice of an angel.
He's cute when he smiles!
He is so cute! especially when he whines
Chen is the cutest
V 12 Comments
8
Suho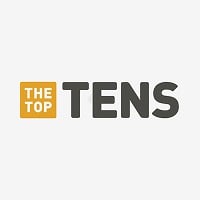 Kim Jun-myeon was born on May 22, 1991. Known professionally as Suho, he is a South Korean singer and actor. He is a member and the leader of the South Korean boy group EXO and its sub-unit group called EXO-K.
He's the most handsome, yet kind and gorgeous guy. Beautiful, wonderful, charming all describes him. His smile with his angelic eyes, stunned me with a smile. He's EXO's guardian angel, and of course, mine too.
What makes me stunned is to see there is such a purity in his eyes and smile. It is a lookgasm to see him smiling.
HE'S REALLY REALLY CUTE!
He is Cute and Good looking... So he is my bias in EXO! And he is a ver good leader! ❤️
V 2 Comments
9
Lay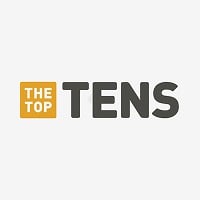 Zhang Yixing, better known as Lay, is a Chinese singer-songwriter, record producer, author, dancer, and actor.
The best idol ever
For me he is the best dancer in EXO. He is very talented he can capmpose songs, dance, sing, play the piano and guitar. He is just perfect.
I think Lay is adorable with his dimples and cute little smile
He's the cutest angel ever. I mean, look at his smiling dimple and his adorable personalities.
V 9 Comments
10
Tao
He is cute when he cried he like my little friend anne tao is the one that we laugh in exo showtime
Tao is hot he is so cute he makes my heart melt oh my gosh he's so handsome I want to marry him
He can be really cute at times. Like when he's complaining about something.
He's hot and cute at same time... Honestly, teach me how u do that
V 13 Comments
The Contenders
11
Kai
He is SO cute who ever things he is ugly they should go to the eye doctor to go check your eye.
I'll come to you
He's so cute when he smiles and his eyes are all U shaped! Very handsome and sexy and a great dancer! Blonde in my opinion looks best for his hair color.
Why! He had to be the best here!
V 8 Comments
12
Kris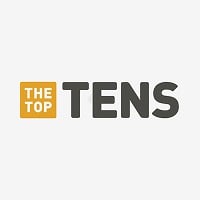 Wu Kris Yifan, professionally known as Kris Wu or Kris, is a Chinese actor, singer, and model. He is a former member of South Korean-Chinese boy band EXO and its subgroup EXO-M under S.M. Entertainment.
Kris is not cute but for me, hi is very handsome
He is handsome not very cute
Kris! Always~ and forever!
He is the best
V 2 Comments
13
Lele
Who the hell's that.
BAdd New Item
Related Lists

Most Handsome EXO Members

Best EXO Members
Top Ten Best Exo Members at Aegyo

Best Exo K Members
List Stats
1,000 votes
13 listings
5 years, 164 days old

Top Remixes (9)

1. Luhan
2. Sehun
3. Baekhyun
nine1224

1. Luhan
2. Chanyeol
3. Baekhyun
Sehunnie

1. Luhan
2. Sehun
3. Baekhyun
jelliyace
View All 9
Error Reporting
See a factual error in these listings? Report it
here
.