Top Ten Cutest Names for Baby Girls
MissAngel
The Contenders: Page 10
181 Georgina
182
Shannon
Under used, also, I used to have teachers named
Shannon and Connie! They are both on this list! Lol
V 3 Comments
183
Candelaria
Nice! Its really a Good name for a Mysterious Girl :0
184
Lammy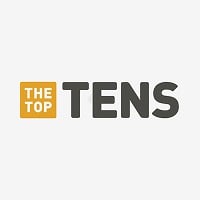 185
Hillary
Don't think so in a nice way
It's a really pretty name
Haha like the president or well soon yo be the new prdcident of the United States she is the best I think she should win to be honest she is also on the lead
186
Elize
Simple yet strong name.
187 Patrice
189
Caitlin
It's my cousins name on booths sides moms and dads
Hey, high five! My middle name is this but my friends call me Caitie as well. It's a cute nickname and I'd actually love being called it in my twenties and everything
I'm shocked my name isn't on the list because my nickname is Caitie. That's a cute name for a little girl but sadly it lives with you forever after that.
V 1 Comment
190
Cassandra
That is my sisters name! I think it is pretty!
I think it's cute.
192
Claire
Says sassy and sweet
Love this name it is the name of my Air Force aunt
WHAT! 272! THAT'S RUDE!
193
Nicole
Beautiful and elegant. It may be common but its not as common as Jennifer or whatever! It means the victory of the people and I know a girl named Nicole. She's so sweet and so shy but once you get to know her she's very crazy, also she is nice to everybody! Too bad my name isn't Nicole
That's my middle name did you know it means,"victorious people" its French and greek
My middle name is Nicole, it's such a popular middle name!
My name is Nicole what is yours let me know
V 3 Comments
194
Karen
I love it because this name sounds wonderful
195 Jenny/Genny
196
Savannah
I love the melody of this sunny name; it is absolutely gorgeous. If I have another princess warrior, I'll probably chose this unique name.
This is my beautiful name. My mom wanted my name to have something to do with Africa, so she named me Savannah. And I love my name. - MyNameIsSavannah
Savannah is such a beautiful name and suitable for any age this is my name too!
I wish that was my name
V 2 Comments
197
Kelsey
This is my name and I think it should be number one and I think a # should be started in fact I'll make one so please use and tell your friends to join the # alright #kelsey 1
Another Glitter Force name
It's my name and I love it!
Ya! My name is on this list :))))
V 2 Comments
198
Vanessa
I really love this name, such a beautiful name
My name is Vanessa and it mean butterfly
This is the most beautiful name ever!
V 2 Comments
199 Jocelyn
PSearch List
Recommended Lists