Top Ten David Moyes Jokes
Top ten best david moyes jokes (credit to Sickipedia for these)
Site: www.sickipedia.org
The Top Ten
1
The 4 Million Pay Off
So it looks like David Moyes is going to be leaving Old Trafford with a £4,000,000 pay off. And then there's the bonuses from Liverpool, Manchester City, Arsenal and Chelsea.
2
Giggs
'Man you have sacked David Moyes and placed Ryan Giggs in charge of team affairs for the remainder of the season'. Well if ever there was an expert on affairs...
3
Hottest Moyes Joke On Site
David Moyes has promised fans of Manchester United that they will be in a major European competition next year... even if he has to write the song himself.
4
New Job?
David Moyes has been offered another job already! The Great Britain Tobogganing Team have said they have been looking for years for someone who can push a team downhill at that sort of speed.
5
Bank
David Moyes shouldn't worry about getting another job. After receiving 4 million for being a complete failure, he'll be running a bank in no time.
6
Old Trafford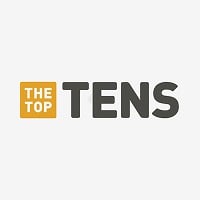 Old Trafford is a football stadium in Old Trafford, Greater Manchester, England, and the home of Manchester United. With a capacity of 74,994, it is the largest club football stadium in the United Kingdom, and the eleventh-largest in Europe.
Fair Play, Old Trafford is a hard place to win a game of football. Just ask David Moyes.
7
Bigger Than Club (6 months ago)
Alex Ferguson states that David Beckham had to leave old Trafford because Beckham thought he was bigger than the club. Give it a couple of years under Moyes and the tea lady will be bigger than the club.
8
Football Manager
David Moyes is sitting at home on Football Manager trying to reload his save from August 2013.
9
Rooney
David Moyes has admitted that Wayne Rooney may be on his way out of Old Trafford after he was caught trying to lick the transfer window.
10
City's New Drink
Manchester city fans have a new favourite drink called "The David Moyes." It's a scotch on the rocks.
BAdd New Item
Related Lists

Best David Bowie Songs

Best David Guetta Songs

Best David Bowie Albums

Top Ten Van Halen Songs With David Lee Roth

Top 10 Movies Directed By David Fincher
List Stats
10 listings
5 years, 2 days old

Error Reporting
See a factual error in these listings? Report it
here
.