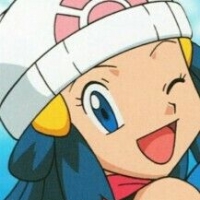 18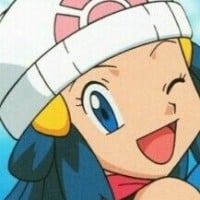 +
Dawn (Pokemon)
Dawn is a character from Nintendo and Game Freak's Pokémon franchise. In the games diamond, pearl, and platinum version she was one of the playable characters you can choose from. She will be an assistant for professor Rowan if you choose her male counterpart, Lucas.
Dawn has also appeared in the anime as the first and only co-star like character in seasons 10-13 . Dawn also appeared for a cameo around the end of the Isshu series, but did very little there despite having one of the most episodes for a cameo. From the start, she wanted to follow in her mother's footsteps and be a Pokemon coordinator. She started off a little sloppy but once she got the hang of contest, dawn did great. Dawn was so creative that she came up with tactics that even helped ash like the counter shield and ice aqua jet. When she was with Ash in Sinnoh, she earned 2nd place in the Sinnoh ribbon cup. In the end, she had to stay in Sinnoh due to a modeling job her Buneary got from Paris from Hearthome city.
Dawn was one of the more girly girls that traveled with ash. But she was also brave, kind, never seemed into romance, and liked professor oak's poetry (who she calls 'the poetry man'), which also made her a fan of Gary a bit. And as noted before, she is quite creative as she came up with moves that helped her and ash. Dawn also wasn't afraid to speak her mind.
Version History:
Lists Featuring Dawn (Pokemon)
Related Lists