Top 10 Death Metal Albums of the 21st Century
Death Metal has changed significantly since the 80s when it emerged. Old school death metal was kinda thrashy which doesn't mean bad - I just want to say that in the 90s death metal demonstrated some of its own distinctive characteristics that weren't too much related to thrash metal. And in the 21st century we already have a broader spectrum of sounds.

Typical for the death metal of the 21st century are more progressive, more technical, and overall - more complex elements of the songs.
The Top Ten
1
Blackwater Park - Opeth

Release year - 2001.
Prog death metal - Metal_Treasure
2
Annihilation of the Wicked - Nile

Release year - 2005.
Brutal technical death metal - Metal_Treasure
3
Follow the Reaper - Children of Bodom

Release year - 2000
Melodic death metal - Metal_Treasure
4
Impressions in Blood - Vader

Release year - 2006.
Vader are perhaps the best band that represents the old school death metal in the 21st century. - Metal_Treasure
5
Twilight of the Thunder God - Amon Amarth

Release year - 2008
Melodic death metal - Metal_Treasure
6
Incoming Death - Asphyx

7
Codex Omega - Septicflesh

Release year - 2017
Symphonic death metal
list - Top 10 Songs on Septicflesh's Codex Omega - Metal_Treasure
8
Obituary - Obituary

9
Akróasis - Obscura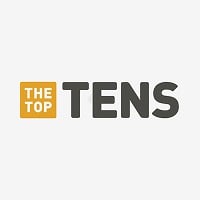 Release year - 2016
Prog death metal, Technical death metal
list - Best Songs On Obscura's Akróasis - Metal_Treasure
10
Hadeon - Pestilence

The Contenders
11
Wintersun - Wintersun

12
Kill - Cannibal Corpse

13
Nightmares Made Flesh - Bloodbath

14
Diluvium - Obscura

Release year - 2018
Prog / Technical death metal
Lists:
Top 10 Songs On Obscura's Diluvium
Top 10 Best Things About Obscura's Diluvium - Metal_Treasure
15
Cosmogenesis - Obscura

Release year - 2009
Technical death metal
list - Top 10 Songs on Obscura's Cosmogenesis - Metal_Treasure
16
War Eternal - Arch Enemy

Release year - 2014
Melodic death metal - Metal_Treasure
17
Death the Brutal Way - Asphyx

18
The Stench of Redemption - Deicide

19
Torment - Six Feet Under

20
Illusive Golden Age - Augury

Release year - 2018
Prog / Technical death metal
List - Best Songs On Augury's Illusive Golden Age - Metal_Treasure
21
Agony - Fleshgod Apocalypse

Release year - 2011
Symphonic technical death metal - Metal_Treasure
22
Deathhammer - Asphyx

23
Citadel - Ne Obliviscaris

Release year - 2014
Prog death metal
list - Best Songs on Ne Obliviscaris' Citadel - Metal_Treasure
24
Incurso - Spawn of Possession

Release year - 2012
Technical death metal, Prog death metal
list - Best Songs on Spawn of Possession's Incurso - Metal_Treasure
25
Welcome to the Morbid Reich - Vader

26
Those Whom the Gods Detest - Nile

Release year - 2009
Technical death metal - Metal_Treasure
27
Ghost Reveries - Opeth

Release year - 2005
Prog death metal - Metal_Treasure
28
Omnivium - Obscura

Release year - 2011
Prog death metal, Technical death metal
list - Top 10 Songs on Obscura's Omnivium - Metal_Treasure
29
Quantum Catastrophe - Brain Drill

Release year - 2010
Technical death metal - Metal_Treasure
30
Epitaph - Necrophagist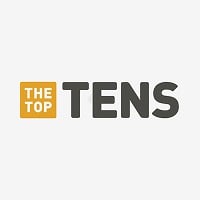 Release year - 2004
Technical death metal - Metal_Treasure
31
Doomsday Machine - Arch Enemy

Iconic - EliHbk
32
The World Ablaze - God Dethroned

33
The Aura - Beyond Creation

Release year - 2011
Technical death metal
list - Top 10 Songs on Beyond Creation's the Aura - Metal_Treasure
34
Hate Crew Deathroll - Children of Bodom

Release year - 2003
Melodic death metal - Metal_Treasure
35
Urn - Ne Obliviscaris

Release year - 2017
Prog death metal
list - Best Songs on Ne Obliviscaris' Urn - Metal_Treasure
36
Portal of I - Ne Obliviscaris

Release year - 2012
Prog death metal
list - Best Songs from Ne Obliviscaris' Debut Album Portal of I - Metal_Treasure
37
Tibi Et Igni - Vader

38
Earthborn Evolution - Beyond Creation

Release year - 2014
Technical death metal
list - Top 10 Songs on Beyond Creation's Earthborn Evolution - Metal_Treasure
39
Winter's Gate - Insomnium

Release year - 2016
Melodic death metal
list - Top 10 Songs on Insomnium's Winter's Gate - Metal_Treasure
40
Will to Power - Arch Enemy

Release year - 2017
Melodic death metal - Metal_Treasure
41
Fate of Norns - Amon Amarth

Release year - 2004
Melodic death metal - Metal_Treasure
42
In the Arms of Devastation - Kataklysm

43
The Weight of Oceans - In Mourning

44
Descend Into Depravity - Dying Fetus

45
What Should Not Be Unearthed - Nile

Release year - 2015
Technical death metal
list - Best Songs On Nile's What Should Not Be Unearthed - Metal_Treasure
46
Wages of Sin - Arch Enemy

47
Apocalyptic Feasting - Brain Drill

Release year - 2008
Technical death metal - Metal_Treasure
48
With Oden on Our Side - Amon Amarth

Release year - 2006
Melodic death metal - Metal_Treasure
49
Deathless - Revocation

50
The Mother of Virtues - Pyrrhon

PSearch List