Top 10 Debut Albums from Music Artists that Remained Their Best Album
Metal_Treasure
The Top Ten
1
Appetite for Destruction - Guns N' Roses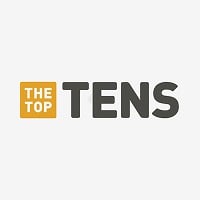 Ha Ha, Axl Shouldn't have fired his band members to ruin his band. - zxm
Almost all the greatest songs of guns n roses are in these album. Excellent choice - catwalk
2
Annihilator - Alice in Hell

They had 2-3 albums that came close to this but didn't surpass it. - Metal_Treasure
3
Dio - Holy Diver

Every album after was basically a remake. - IronSabbathPriest
4
Exodus - Bonded by Blood

At #8 because some of their albums came close to it but this still remained the best. - Metal_Treasure
5
Jeff Buckley - Grace

6
Ramones - Ramones

I think that Rocket to Russia is just as good as this one. - Gg2000
7
Illmatic - Nas

Nas made a lot of great albums but he's always lived under this shadow, that 99.9% of rappers have lived under as well. - marmalade_skies
8
Yngwie Malmsteen - Rising Force

Black Star is the opener.
Other songs: Far Beyond the Sun, As Above So Below - Metal_Treasure
9
Korn - Korn

10
Boston - Boston

This one deserves to be higher. I like Don't Look Back, but I don't think it's the same level as the first one. As for the rest of their discography, well... - Gg2000
The Contenders
11
Sex Pistols - Never Mind the Bollocks, Here's the Sex Pistols

Actually it's their only studio album. - Metal_Treasure
Punk.Anarchy in the UK - zxm
12
Evanescence - Fallen

Fallen was great, but The Open Door was just on a whole different level of amazing. - marmalade_skies
My Immortal, Bring Me To Life, Going Under - Metal_Treasure
13
King Crimson - In the Court of the Crimson King

No, they had many good albums, but for me their best album was Red. - Merkwurdigliebe
I actually think Larks' Tongues in Aspic is slightly better. But this is one of the best debut albums. I'm just happy to see it on a list. - IronSabbathPriest
Believe you mean King Crimson.
14
World of Noise - Everclear

15
Are You Experienced - The Jimi Hendrix Experience

No. All of their albums were great. - Gg2000
16
Generic - Flipper

17
The Doors - The Doors

I happen to like many of their albums, but to many people, this is their peak. - marmalade_skies
18
Frizzle Fry - Primus

19
Weezer (Blue Album) - Weezer

20
Milo Goes to College - Descendents

21
The Killers - Hot Fuss

22
Get Rich or Die Tryin' - 50 Cent

23
The Velvet Underground & Nico

24
Frank Black - Frank Black

25
Doggystyle - Snoop Dogg

26
Wolfmother - Wolfmother

With the Grammy winning song on it (Woman). - Metal_Treasure
27
Slipknot - Slipknot

28
Pink Floyd - The Piper at the Gates of Dawn

Ok, I was being a little harsh when I made that comment. I didn't realize how many people appreciate Syd Barrett and his work. I'm sorry. - Gg2000
Are you nuts? - Gg2000
29
Horses - Patti Smith

30
Black Sabbath - Black Sabbath

Paranoid and Master of Reality are both better than the first album. I think they were great all the way to Sabotage. - Gg2000
31
It's Dark and Hell is Hot - DMX

32
Fresh Fruit for Rotting Vegetables - Dead Kennedys

33
The Cars - The Cars

This is most certainly their best album. - Metarock
34
Venni Vetti Vecci - Ja Rule

35
Burn My Eyes - Machine Head

36
Van Halen - Van Halen

37
Here's Little Richard - Little Richard

38
Kick Out the Jams - Mc5

39
Blizzard of Ozz - Ozzy Osbourne

40
Led Zeppelin - Led Zeppelin

They've made MUCH better albums in my opinion. In fact, this is arguably my least favorite LZ album. - Metarock
NO. Almost all songs on this albums were ripoffs - songs were uncredited covers that were credited back to their original authors after law suits. - Metal_Treasure
No, not quite. LZ1 was a great album. But LZ2 was a real game changer. And LZ4 was even more acclaimed. - marmalade_skies
41
Dance of December Souls - Katatonia

42
Vom Bordstein Bis Zur Skyline - Bushido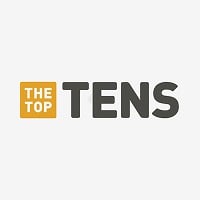 43
Shades of Purple - M2M

44
Exile in Guyville - Liz Phair

45
My Winter Storm - Tarja

46
Cold Fact - Rodriguez

Actualy, this is his secound album - RecklessGreed
47
... Baby One More Time - Britney Spears

48
Ich + Ich - Ich + Ich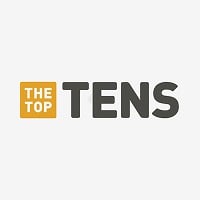 49
Songs of Leonard Cohen - Leonard Cohen

50
Arular - M.I.A.

PSearch List
Related Lists

Top 10 Cartoons That Went Downhill But Still Remained Good

Greatest Music Artists and Bands that Had Their Debut Album in the 90s

My Best Queen Songs from Their Debut Album

Top 10 Annihilator Songs that Were Released on Demos Before Their Debut Album

Top Ten Bands Formed Long Before They Released Their Debut Album
List Stats
60 listings
2 years, 311 days old

Top Remixes (8)

1. Dio - Holy Diver
2. Appetite for Destruction - Guns N' Roses
3. Exodus - Bonded by Blood

christangrant

1. Appetite for Destruction - Guns N' Roses
2. Annihilator - Alice in Hell
3. Sex Pistols - Never Mind the Bollocks, Here's the Sex Pistols

zxm

1. Appetite for Destruction - Guns N' Roses
2. Dio - Holy Diver
3. Illmatic - Nas

Rambles
View All 8
Error Reporting
See a factual error in these listings? Report it
here
.