Top Ten Best Decepticons
The Top Ten
1
Megatron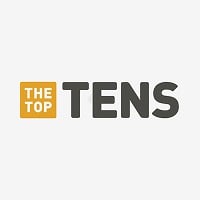 Megatron is a character from the Transformers franchise, created by Hasbro in 1984, based on a toy design by Takara.
The same as the fallen a leader and a guy who killed optimus prime in 2 movies
The tamer of transformer's form of Satan Unicron
Nice and strongest
MEGATRON IS REALLY COOL! I DON'T THINK HE SHOULD BE OPTIMUS PRIMES BROTHER THOUGH...
V 1 Comment
2
Blackout
A helicopter who killed humans because of his cool guns
HE IS REALLY AWESOME IN TRANSFORMERS 1... EVEN COOLER WHEN HE GETS REVENGE...
Scorponok, 1st 10 mins of 2007, helicopter, 3rd in charge enough said
His helicopter mode is awesome.
his robot mode is awesome.
and to top it all off he has guns and ninja stars
BEST.DECEPTICON.EVER.
3
Shockwave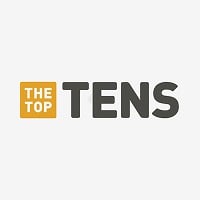 Shockwave is the name of several fictional characters in the Transformers franchise. Throughout his incarnations, he is usually distinguished by a laser cannon instead of one of his hands and his distinctive face, which is featureless save for a single robotic eye.
This guy screams evil! He probably could take out megatron!
His battle in dark of the moon was great. Every appearance in it made me think, "He is a force to be reckoned with. More so than even Soundwave." Cold and calculating, he not only packs the brain but the brawn and the guns. Soundwave packs brains
He is badass!
He's strong and intelligent.WHAT DO YOU WANT MORE THAN THIS?
4
Soundwave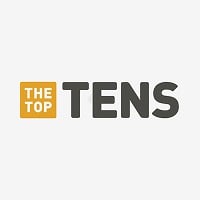 Soundwave is the name of a fictional character appearing in various Transformers franchises. His most famous transformation is that of a microcassette recorder.
Soundwave is the best decepticon because he can beat up any decepticons butt including starscream starscream is a coward soundwave is loyal and smart and super strong he is not to be messed with he is definitely superior
Sound wave In g1 was generally a badass
I love soundwave even though born when the show ended my dad did a great impression that made me love him, without soundwave the decepticons wouldn't have gotten cruciall info that the decepticons needed, any way my vote goes to soundwave.
Soundwave superior barricade, blackout, and shockwave inferior
V 4 Comments
5
Starscream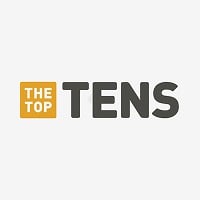 Starscream is a fictional character in the Transformers franchise. He is one of the most frequently occurring characters in the Transformers fictional work, appearing in almost all versions of the story.
Never interrupt his speech. - TheDarkOne_221b
He is the best decepticon he should be 1
Why 5
...WHY IS HE 7 AND NOT 1?!
A jet who sometimes betrays megatron but is still a cool transformer
V 3 Comments
6
Barricade
A cop who is rivals with bumblebee and almost destroyed him
I LIKE IT WHEN HE HAS A CHASE WITHE SAM AND BUMBLEBEE
7
Lockdown
Lockdown should survive and optimus should die
He's not even a decepticon.
Awesome! His hook is badass and he is the best Decepticon although he is a mercenary. I liked his role in AOE, better than Megatron and Starscream. If he was a full Decepticon in Extinction, then he should've been the leader and replaced Galvatron and survived as leader of the Decepticons. -
8 Bonecrusher
9
Brawl
Come on guys, out of all the deceptions here, Brawl has to be the one who enjoys utterly devastating (see what I did there) autobots, besides being a combaticon, which is pretty much deception special forces, he can combine into the giant Bruticus
10
The Fallen
A leader of the decepticons one of the primes and one of the first decepticons
How is the fallen not number 1 he is the most powerful decepticon and can only be defeated by a prime.
HE SHOULD BE NUMBER ONE.
THE FALLEN IS COOL! HE TRANSFORMATION IS AWESOME TOO
The Contenders
11
Devastator
I was in the flatter would devastate really cool I like him a lot like a mudflap and skids well one more flight got sucked up I thought he would've been dead but instead got clogged up and devastator's throw and then he got barf back out but I would think it would be cooler if those more scenes of him sucking up and or killing OtterBox because it would mean a cooler and you would've been looking more dangerous and like deadly stuff
HE IS THE BIGGEST, THE BADDEST AND, WELL... HE IS AWESOME!
12
Rampage
HE IS A TRIPLE CHANGER CONSTRUCTICON LIKE MIXMASTER
13 Blitzwing
14
Scoreponok
A scorpion who hid in plain sight and survived movie 1 but died in movie 2
15
Thundercracker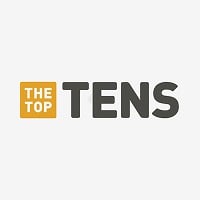 16 Skywarp
18 Long Haul
19 Scrapper
20 Ravage
21 Frenzy
22 Sideways
23 Lugnut
24 Cyclonus
25 Knock Out
26 Grindor
27
Bludgeon
Super Samurai Con Bot
28 Steeljaw
29 Rumble
30 Thrust
31 Durge
32 Hook
33 Dreadwing
34 Astrotrain
36 Airachnid
37 Breakdown
38 Demolishor
BAdd New Item
Related Lists

Best Transformers Prime Decepticons

Greatest Decepticons From the Transformers Film Series

Top Ten Coolest Decepticons

Best Decepticons from Transformers the Movie
List Stats
100 votes
38 listings
5 years, 74 days old

Top Remixes
1. Megatron
2. Blackout
3. Shockwave
--Easy_Peasy--
Error Reporting
See a factual error in these listings? Report it
here
.