Top 10 Denver Broncos Draft Busts
Top 10 draft busts in Broncos history. Include a players that were overconfident that failed all expectations.
The Top Ten
1
Ted Gregory
''Never played a game for the Broncos. The story goes head coach Dan Reeves couldn't believe how much shorter than 6-foot-1 that the 6-1 Gregory seemed upon introduction. A knee injury in training camp shipped Gregory out in a trade to New Orleans prior to the start of his rookie season.'' You know its bad you drafted a nose tackle who is the same height as you is a major issue with red flags this is not gonna work out well. - htoutlaws2012
2
Mike Croel
''Croel looks like a solid pick. Taken with the fourth pick over future stars like Syracuse wideout Herman Moore, and Colorado defensive end Alfred Williams, Croel came to Denver and made an immediate impact. In his rookie debut, he logged 84 tackles, and 10 sacks. He was named the 1991 NFL Rookie of the Year, and it appeared that he could be a future superstar. Yet, Croel could never match that freshman season. He played three more seasons in Denver, and was never able again to capture that rookie magic. He logged a total of 10 sacks in all three of those seasons combined.'' - htoutlaws2012
3
Tim Tebow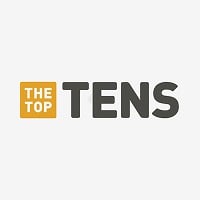 Timothy Richard Tebow is an American professional baseball outfielder in the New York Mets organization and a former professional American football player in the National Football League.
''​I know what you're thinking. Tim Tebow? How dare you! That man is a treasure! Indeed he was, and he did a fine job during his time as a Bronco. Drafted in 2010, the Broncos traded second, third and fourth round picks just to get him. They later traded him for fourth and sixth round picks two seasons later. In terms of the overall decision making in Denver, this was not a great look.'' I don't care what you say Tebow deserves to be in the top 5, Josh McDaniels went bold, and saw something in Tim Tebow just to draft in late first round for literally a ton of picks to Ozzie Newsome what did you get out of it a player with ugly numbers, but you know what he beat Pittsburgh in the playoffs n his defense that's the one positive highlight that he has had otherwise not that great of a player as you think with the streaky like stats. - htoutlaws2012
4
Jarvis Moss
''He had 4 sacks in his senior season at Florida going into the national championship game against Ohio State. He then twice sacked Heisman Trophy winner Troy Smith and he wound up overdrafted at the No. 17 overall pick. Too skinny at 6'6, 250, he had just 3 sacks in his 3 seasons with the Broncos.'' - htoutlaws2012
5
Willie Middlebrooks
''Had two starts and zero interceptions in four seasons.'' - htoutlaws2012
6
Steve Schindler
''Started a skid of three consecutive years of first-round disappointments. Schindler had just four starts in two seasons. Don Latimer, a first-round defensive tackle in 1978, started eight games in six seasons. Kelvin Clark, a first-round offensive tackle in 1979, started eight games in three seasons.'' - htoutlaws2012
7
Marcus Nash
''The Broncos eventually picked up three, first-round players from this draft Peyton Manning, Keith Brooking and Vonnie Holliday. Nash, though, had just one start and 4 catches in two seasons.'' - htoutlaws2012
8
Montee Ball
''He is now officially a bust after he didn't make an NFL roster in 2015 and legal trouble figures to end any hope of returning to the league. Ball was Knowshon Moreno's backup in 2013, but then rushed for just 172 yards on 55 carries in his injury-plagued second season. Cut after he struggled in the 2015 preseason.'' Good lord watching Ball run the football in Denver was painful meanwhile Eddie Lacy, and Le'Veon Bell blow him out completely. - htoutlaws2012
9
Tommy Maddox
''The Dan Reeves-John Elway feud reached its crescendo with this curious choice. Elway was far from finished. Maddox was 0-4 lifetime with the Broncos, although he did enjoy a weird career renaissance in the XFL in 2001 nine years after he was drafted.'' - htoutlaws2012
10
Bobby Anderson
''Hate to put the local hero on this list, but in four seasons with the Broncos, Anderson rushed for 368, 533, 319 and 61 yards.'' A Denver royalty picked that had not worked well effectively in the early 70's - htoutlaws2012
The Contenders
11
Paxton Lynch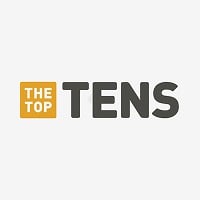 12 Maurice Clarett
BAdd New Item