Top 10 Best Depressing Rock-Metal Songs
The most depressing songs from incredible artists like Yngwie Malmsteen and Dragonforce
The Top Ten
1
Hey You - Pink Floyd

"Don't give in,
Without a fight"
This is a great song.
"Hey You" is actually the first Pink Floyd song iv'e ever heard - Ajkloth
2
Fade to Black - Metallica

3 Fiddler on the Green - Demons & Wizards
4 Black Hole Sun - Soundgarden
5
My Immortal - Evanescence

6
My Last Sunrise - Demons & Wizards
Amazing vocals - could be one of the best vocal performances of all time.
These are my last words-I need to rest
In fear and anger, I'll lay down my head
A faithless spirit in a broken man

Don't wait for me on the other side
7
Down Where I Am - Demons & Wizards
It's about a father, who's newborn child was diagnosed with Down Syndrome and in his thoughts he rejects the baby.
It's a very dark but beautiful ballad with awesome vocals and lyrics. People with Down Syndrome find the song actually touching.

"(Please tell me why)
I don't wanna hold you
(Please tell me why)
I don't wanna see you
'Cause even your smile hurts
Oh, it hurts like hell"
8
Trilogy Suite Opus 5 - Yngwie Malmsteen

This is truly a pure masterpiece by Malmsteen. The melodic interlude in the middle makes for incredible outpouring of feelings.
Black Star (Yngwie) may have more depressing potential than Opus 5 in my opinion, and also Voice of the Soul (Death, Chuck Schuldiner instrumental).
This is a masterpiece for sure but it's never been depressing to me.
9
Sinner - Theocracy

10 Icarus' Dream Suite Opus 4 - Yngwie Malmsteen
The Newcomers
?
One - Metallica

How is this only number 53 on the list? What's worse than being forced to live the rest of your life without the ability to see, hear, or communicate while living with physical and psychological pain? What's worse than being forced to stay alive when your quality of life is so diminished that the only thing you can do is think? The music video is haunting too.
The Contenders
11
Orion - Metallica

12
Eye In the Sky - The Alan Parsons Project

13
Path of Glory - Demons & Wizards
The best vocals I've ever heard - this guy is unbelievable!
In a world of broken dreams
Depressed and haunting me
No way out
So many times it's hopeless dark and gray
No way out
And other times it's hope that saves the day
14
The Bard's Song (In the Forest) - Blind Guardian

15
Master of Puppets - Metallica

16
Nothing Else Matters - Metallica

I'm not sure this song is really depressing but it's very individual I guess.

James Hetfield wrote this love song while he was on the phone with his then girlfriend. The lyrics, which talk about being "so close, no matter how far" indicate the bond they shared even when Hetfield was on tour.

This song is about the power of love (and many other things).
17
Lonely Day - System of a Down

Great song and I love it. But it always reminds me of my mother dying - sextysex
18
Big Log - Robert Plant

19
Snuff - Slipknot

20
Lights of Heaven - Joe Satriani

21
Breaking the Habit - Linkin Park

22
A Greater Darkness - Moonspell

A greater darkness for all it's worth
A friend so young who's life was cut
We drink the rain to clear our throats
We drink the poison to make it go
23
Far Beyond the Sun - Yngwie Malmsteen

24 Still I'm Sad - The Yardbirds
25
How the Gods Kill - Danzig

26
Black Hell - Danzig

27
Whiteomega - Moonspell

28
White Skies - Moonspell

29 Creep - Northern Kings
30 Rebel Yell - Northern Kings
31
Fighting the Darkness - Primal Fear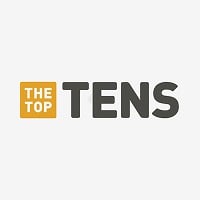 32 The Last Note of Freedom - Whitesnake
33 Melancholy - Iced Earth
34
Son of the Last Breath - Grand Magus

35
Never Too Late - Three Days Grace

36 I Want to Die - Mortal Love
37
One-X - Three Days Grace

38
So Far Away - Avenged Sevenfold

39
World So Cold - Three Days Grace

40
Last to Know - Three Days Grace

41
Plastic Man - Seether

42
Give Me a Reason - Three Days Grace

43
Broken - Seether

44
Let's Get This Party Started - Korn

45
Daddy - Korn

46
Chalk Outline - Three Days Grace

47
Now or Never - Three Days Grace

48
The Gift - Seether

49
Pain - Three Days Grace

50
Black Star - Yngwie Malmsteen

PSearch List
Related Lists

Top 10 Most Depressing Rock Songs

Most Depressing Metal Albums

Top Ten Most Depressing Songs

Top 10 Powerful Yet Sad or Depressing Songs
List Stats
80 listings
4 years, 140 days old

Top Remixes

1. Hey You - Pink Floyd
2. Fade to Black - Metallica
3. Fiddler on the Green - Demons & Wizards
Metal_Treasure
Error Reporting
See a factual error in these listings? Report it
here
.