Top 10 Detroit Lions All Time Draft Busts
Remember when the Lions would draft an either hot commodity, or a player they really didn't need for whatever circumstance they maybe overreached for? Matt Millen has gave the Lions some of the worst of those draft moments on this list that's for sure, and then his successor Martin Mayhem did quite that even of those atrocious picks. Expand way more to the past as well before those two existed there have been some uniquely atrocious moves in the Ford reign era.
The Top Ten
1
Charles Rogers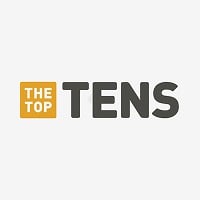 This list must be pretty painful for Lions fans. Still, Barry Sanders and Matthew Stafford. Two elite players they selected in the draft. - PackFan2005
Correction on that second part its Barry Sanders, and Calvin Johnson. Yes coming from the Detroit native seeing these picks are pretty brutal as you a cheese head had it better fluent history. - htoutlaws2012
''Charles Rogers, broke numerous receiving records while attending Michigan State, including winning the Biletnikoff Award as the nation's top receiver. Rogers didn't have much of an NFL career once drafted, as drug-related issues and a broken clavicle later plagued him throughout his football playing days. He was even sued by the Lions and ordered to pay back $6.1 million of his total $9.1 million signing bonus. Rogers played a total of 15 games over a three-year span.'' Oh boy it is no contest who the worst one of the bunch is in terms of the total package, and believably of a player who could be exciting to watch, Charles was the opposite of what Andre Johnson would become in Houston a great player where he'll be known as the greatest Wide Receiver flop of all time especially for a program like Michigan State it goes without saying. ''I'M CHARLES ROGERS! '' - htoutlaws2012
2
Andre Ware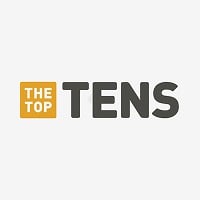 ''The Heisman Trophy winner from Houston was supposed to be the perfect quarterback for the Lions' run-and-shoot offense. But in four seasons with the Lions, Ware started just six of the 14 games he played, throwing five touchdown passes and eight interceptions. He did appear in two playoff games in 1991, mopping up in a win over Dallas and blowout loss to Washington in the NFC Championship game.'' Ladies and Gentleman easily the worst quarterback in the history of the Lions, his stats are ungodly Sure Harrington was awful, and Scott Mitchell was a choke artist, but Ware easily takes the cake. - htoutlaws2012
3
James Jones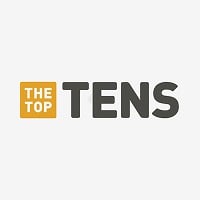 Here's a forgotten hilariously terrible gem pick from the infamous 1983 draft where many quarterbacks were taken in very unique spots within this draft, but that year the Lions pull an unexpected swerve and select a Full back in the top 15 was absolutely ridiculous an even back then when you had the chance to take a talented guy in Jim Kelly complete miss fire even if his stats are not entirely bad as most of the others on this list for where he was in a very historical draft it was insane back then. - htoutlaws2012
4
Eric Eborn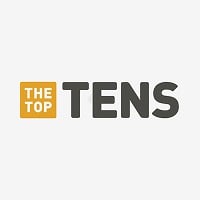 Eric Ebron is an American football tight end for the Indianapolis Colts of the National Football League.
Has begun to redeem himself with the Colts - thomwim
Oh man, and I fought Brandon Pettigrew was bad this guy was worse for the taking. He can't be consistent, or block good enough for his years as a Lion. You wanna know why his so high on my list because well he didn't live up to the hype of a top 10 pick of the 2014 draft.

I highly believe Eborn is one of the biggest busts ever. Look at some of the guys who went after him... Taylor Lewan pro bowl tackle player one of the big reasons why Titans can be capable of an disposable offense, Odell Beckham Jr while he is a hot head off the field he is a great player on the field like it or not, then the guy I wish we could go back in time and probably should of got was Aaron Donald who is a beast for the Rams that could of gave us our first playoff win when we had Suh, and Fairly he could of easily been a big upgrade at that position considering what would happen now the Rams look really great overall now whose laughing at Detroit everybody. Not only do I hate the selection, and even the ...more - htoutlaws2012
5
Mike Williams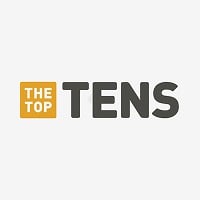 Michael Deshaun Williams is a former American football player who was an offensive tackle and guard in the National Football League.
This is Mike Williams from the Bills. - thomwim
''After sitting out a season when he declared for the NFL draft and then sought to return to USC before being declared ineligible, Williams was overweight when he reported to training camp with the Lions and never lived up his All-American status with the Trojans. He started six of 22 games during two seasons with the Lions, catching 37 passes and two TDs before being traded to Oakland on the first day of the 2007 draft.'' Mike Williams the II in this case from USC was Mr. Touchdown every game type player, and instead he was a surprising flop that a ton of problems tried turning it all around in Seattle only to bit the dust in 2013 probably to be forgotten as a notable bust in Detroit at least. - htoutlaws2012
6
Reggie Rogers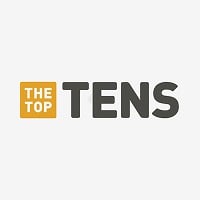 ''Reggie Rogers didn't have much of a football career after being drafted out of college. He was convicted of vehicular homicide during his 2nd season in the NFL when his car struck another vehicle, ultimately killing 3 teenagers. His blood alcohol level was nearly double the legal limit and the charge landed him 13 months in prison. After a brief stint with two NFL franchises after he got out of prison, Rogers found himself out of the NFL by the end of the 1992 season.'' This is one Rogers that seems lost in the shuffle as a more underrated bust because he a lot like Charles only difference they played two different positions. - htoutlaws2012
7
Joey Harrington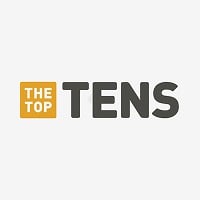 ''He started 55 of 58 games during four seasons, when the Lions had an 18-37 record. Harrington threw 60 touchdown passes and 62 interceptions with the Lions, leading the NFL with 22 picks in 2003.'' I use to believe he was that big of a bust, but compared to Ware though not nearly as atrocious as a fought, but still a terrible inconsistent player that I had the unfortunate of watching when I was younger. Notice that he has started most of his games sounds like the current quarterback only he got carried plenty of those early season, but I digress. - htoutlaws2012
8
Aaron Gibson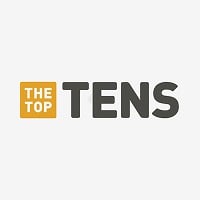 Oh look the other guard opposite to McDougle was just equally as bad in protection. Gibson became the NFL's first 400-pound player, Gibson later became the NFL's first 400-pound player the most obese offensive lineman in history. How could somebody like that in shape be a first rounder to accept due to his weight issue not playing the part but it was the same old Lions that draft. - htoutlaws2012
9
Jahvid Best
Best was suppose to be that next Barry Sanders thus they traded way late in the first round in 2010. They paid for the gamble as three concussions in two seasons ended his career after just 22 games. He started 15 games for Detroit with about 2 100 yard notable games of highlights while injuries just kept taking him outta the game. Afterwards he wanted to sue the organization for this setback concussions for his busting career, but luckily they were dropped. - htoutlaws2012
10
Stockar McDougle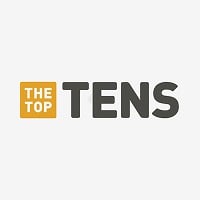 How fitting one of those earliest first round picks in the history has to be the funniest, and most predictable bad choices of the 2000's, but he is lucky not to be the most known bust out there in the Lions atrocious decade that would be the Matt Millen era. - htoutlaws2012
BAdd New Item