Top 10 Different Cities with the Same Name
1 London - UK, Canada
2
Paris - France, US (Texas)
Also In Ontario, Canada.
3 Athens - Greece, US (Ohio, Georgia)
4 Moscow - Russia, US (Kansas)
5
Venice - Italy, US (Louisiana)
Also in California near L.A. - rslitman
6
Odessa - Ukraine, US (Texas, Delaware)
Oops, of course it's in Ukraine. Sorry. I made this list at 3:15 am after a long day. I will ask Admin to fix it. - Metal_Treasure
@Metal_Treasure Odessa is in Ukraine, not in Russia...
7 St. Petersburg - Russia, US (Florida)
8 Ottawa - Canada, US (Kansas)
9 Perth - UK, Australia
10 La Paz - Bolivia, Mexico
The Contenders
11 Alexandria - Egypt, Virginia
12
Cairo - Egypt, US (Illinois)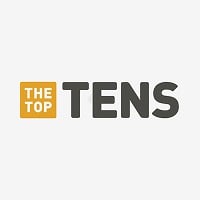 13 Panama City - Panama, US (Florida)
14 Windsor - UK, Canada
15
Aberdeen - UK, US (Washington)
Also in US (Maryland), hometown of baseball Hall of Famer Cal Ripken. - rslitman
16
Virginia - US, Ireland (Cavan)
We all know where the better Virginia is. - Puga
17 Memphis - Egypt, US (Tennessee)
18 Portland - US (Oregon), US (Maine)
BAdd New Item