Most Difficult Actors to Work With
1
Marlon Brando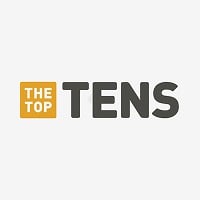 Marlon Brando, Jr. was an American actor, film director, and activist. He is credited with bringing a gripping realism to film acting, and is often cited as one of the greatest and most influential actors of all time.
His arrogance and his voice make me ill...
I am shocked at how difficult he is despite being in the best movies of all time.
I don't like him as an actor. the ONLY good movie is the godfather.
2
Gwyneth Paltrow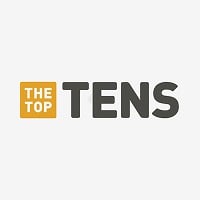 What a twit. Keep your pompous arrogant mouth shut for once in your privileged life.
Only got a brake because of mum and dad
She thinks she's brilliant but most of what spews from her mouth is ignorant drivel.
She will not be an iron woman, Ha
3
Val Kilmer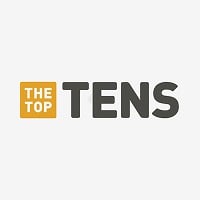 Val Edward Kilmer is an American actor. Originally a stage actor, Kilmer became popular in the mid-1980s after a string of appearances in comedy films, starting with Top Secret!
Leave poor Val alone. He's gotten old and fat.
4
Lindsay Lohan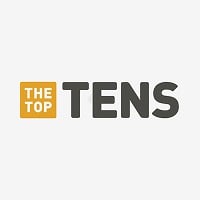 Lindsay Dee Lohan is an American actress. She is also a model, singer, songwriter, director, and producer.
Pretty much an idiot
5
Edward Norton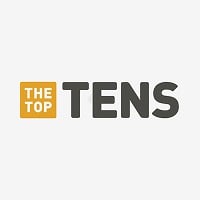 Edward Harrison Norton is an American actor, filmmaker and activist. He has been nominated for three Academy Awards for his work in the films Primal Fear, American History X and Birdman.
Surprised to see him on this list.
An ounce of pretention is worth a pound of manure! Who does this guy think he is? I can't STAND actors like this! Hey Ed, you're playing dress up, not curing cancer!
6
Charlie Sheen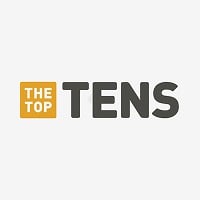 Carlos Irwin Estévez, known professionally as Charlie Sheen, is an American actor. Sheen has appeared in films including Platoon, Wall Street, Young Guns, Eight Men Out, Major League, Hot Shots!, and The Three Musketeers.
Poor Charlie...aliens sucked out his brain.
7
Angelina Jolie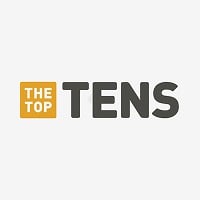 Angelina Jolie is an American actress, filmmaker, and humanitarian. She has received an Academy Award, two Screen Actors Guild Awards, and three Golden Globe Awards. She has also been cited as Hollywood's highest-paid actress. ...read more.
Jennifer Aniston is NOT a pretty woman. Her career really took off after the whole Brad/Angelina affair. Sort of like how Nicole Kidman's did when she and Cruise split.
Homewrecker. I don't see why people say she's beautiful... Jennifer Aniston is real and BEAUTIFUL
Has been actress. Stick to adopting kids, everyone is tired of you.
She is just a BITCH anyway
8
Dustin Hoffman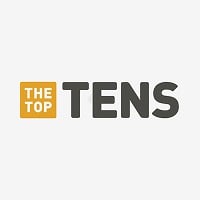 Dustin Lee Hoffman is an American actor and director with a career in film, television, and theatre since 1960. He has been known for his versatile portrayals of antiheroes and vulnerable characters.
Would not spend my last dime to see him... But he is OK. One of the better actors from the 70's.
9
Jennifer Lopez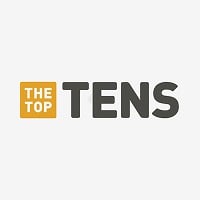 Jennifer Lynn Lopez, also known as J. Lo, is an American singer, actress, dancer, fashion designer, author and producer.
It's not that hard to work with Megan Fox, but working with J. Lo is the hardest thing to do because one time she stole one the producer's wallet! Better hold on to my pockets!
You can't even look at her when she's on set, we where all asked to look away anytime she enters our area!
I know someone who worked with her and said she was absolutely the worst person to work with. Total diva and rude to the staff. You weren't even allowed to look in her direction when she walked by.
A has been. She only became something because of the movie Selena. I avoid all movies with her
10
Bruce Willis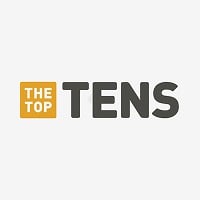 Walter Bruce Willis, known professionally as Bruce Willis, is an American actor, producer, and singer.
The Contenders
11
Meryl Streep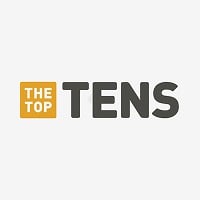 Mary Louise "Meryl" Streep is an American actress. Cited in the media as the "best actress of her generation", Streep is particularly known for her versatility in her roles, transformation into the characters she plays, and her accent adaptation.
Dustin Hoffman said in an interview about the movie " Kramer VS Kramer " that Meryl Streep was a real pain in the ass to work with. She wants Always to change the script, telling orders to actors, no-actors and even the director. Many say that she's some kind of snob who thinks that a movie is " HER " movie just because she's in it.
Huge ego. No humility. Acts as if she cured cancer, when all she's done is play pretend for tons of $
I worked with Meryl and politely once asked for a BJ and she got all worked up - what a pain
Insufferable!
12
Bill Murray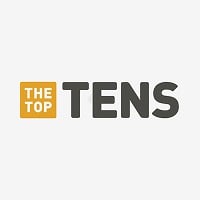 William James "Bill" Murray is an American actor, comedian, and writer. He first gained exposure on Saturday Night Live, for which he earned his first Emmy Award and later went on to star in comedy films, including Meatballs, Caddyshack, Stripes, Tootsie, Ghostbusters, Ghostbusters II, Scrooged, What ...read more.
13
Christian Bale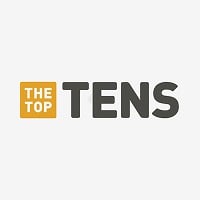 Christian Charles Philip Bale is an English actor. He has starred in both blockbuster films and smaller projects from independent producers and art houses.
he always must have his way even though the director is the one who makes the choices and his attitude SUCKS! Listen to what he said to a staff member in the film of Terminator Salvation on Youtube. - PePsMeX
Bale is an arrogant, talentless clown. If I were the grip that he yelled at, I would have called his punk-ass out and physically destroyed him. In fact, I would have taken great satisfaction in making him apologize. His movies suck, his attitude sucks, and he sucks. Two words: Terminator Salvation! He couldn't even act a part that was specifically created for him. In summary: huge ego-small acting ability!
He didn't want Robin to be in the Batman series because it would take away the darkness of the films he threatened to not play Batman if they put Robin in and I don't blame him, putting in Robin would take away the dark theme to the new Batman film series - roblist
I can't get over what he did on the set of Terminator: Salvation. TNZ got a tape showing in audio how hard he was to work with. I can't see him the same way again.
14
Sean Young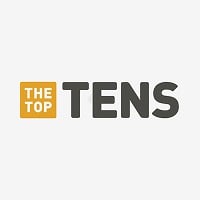 Mary Sean Young (born November 20, 1959) is an American actress. Her film appearances include Stripes, Blade Runner, Dune, No Way Out, Wall Street and Ace Ventura: Pet Detective among many others.
She'll be the least-known actress on the list, but she can only thank herself for that. After starring in "No Way Out" and "Stripes", apparently Young thought she was the second coming of Bette Davis. She walked off sets, threw tantrums, yelled at co-stars, grips, assistants, make-up artists, extras, (you get the picture). Apparently she pissed off the wrong person and was never heard from again. - corebare32
She had an affair with james woods, and after it ended she would NOT LET GO, stalked him, THAT'S the wrong person she pissed off.
She dressed up as Catwoman and forced Tim Burton to give her the part. She still didn't get it. - BeatlesFan1964
Yep, another Looney Tunes.
15
Katherine Heigl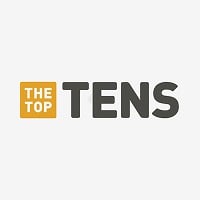 Katherine Marie Heigl is an American actress, film producer, and former fashion model. She started her career as a child model with Wilhelmina Models before turning her attention to acting, making her film debut in That Night and later appearing in My Father the Hero as well as Under Siege 2: Dark Territory. ...read more.
Who publicly puts down the people writing a show that made you a star! Really!
16
Gary Oldman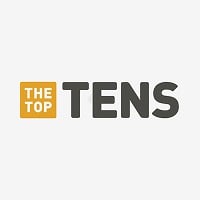 Gary Leonard Oldman is an English actor, filmmaker, musician, and author. Renowned for his "big" acting style, Oldman is one of the most celebrated thespians of his generation, with a diverse career encompassing theatre, film, and television. He has received a Golden Globe award and an Academy Award: ...read more.
What he's he doing on this list? Every directors and co-star he has worked with have talked about how much they loved their experience.

Daniel Radcliff once said that when filming "Harry Potter and the Prisoner of Azkaban," he was very anxious to meet him. But Gary knew he liked music, so he bought him a bass guitar to break the ice and taught him how to play. That's not exactly what I would call "being difficult to work with." - PicotiPicota
17
Judy Davis
Horrible bitch on the set sabotages all others... Avoid!
Saw how she tormented River Phoenix
Just sued someone publication for $140,000 because they called her heartless and other things she didn't like. She's a foot faced moon cricket anyway. Who cares what she thinks.
She has no heart and is very selfish! Karma does come back around!
18
Megan Fox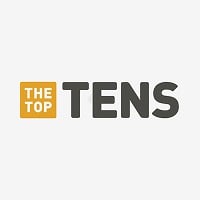 Megan Denise Fox is an American actress and model. She began her acting career in 2001, with several minor television and film roles, and played a regular role on the Hope & Faith television sitcom.
Don't invite her to your party. Her ego won't fit through your front door.
May be difficult to work with but at least she is pretty (Meryl Streep ew! Snap).
19
Steven Segal
He's unfunny un talented, a bully (example: he likes to kick stuntmen in their privates if they do a stunt he can't do). He's a lire, a sexiest, he has a habit of founding and harrasing the females on the sets. If you prove to be be better or to laugh at him you get bullied or fired (a stunt man (who was at least twice Seagals age) choked him out causing him to crap his pants after Seagal challenged him, he fired the entire crew that saw this, and had a gag order placed on the crew).
20
Mike Myers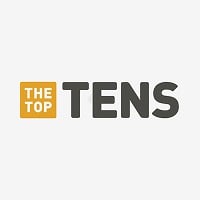 Michael John "Mike" Myers is a Canadian actor, comedian, screenwriter, director, and film producer, who also holds British and American citizenship.
21
Mel Gibson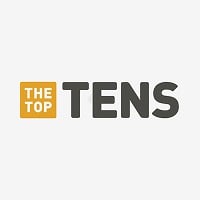 Mel Colmcille Gerard Gibson AO is an American actor and filmmaker. He is best known for his action hero roles, namely his breakout role as Max Rockatansky in the first three films in the Mad Max post-apocalyptic action series, and as Martin Riggs in the Lethal Weapon buddy cop film series.
Has a hot temper and likes to smoke and drink...
Needs to be medicated.
22
Tom Cruise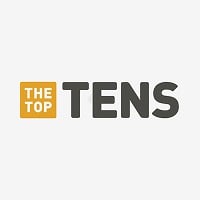 Tom Cruise is an American actor and filmmaker. Cruise has been nominated for three Academy Awards and has won three Golden Globe Awards.
Needs to be de-programmed.
Oh is he an actor?
23
Bette Davis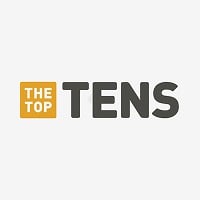 Ruth Elizabeth "Bette" Davis (April 5, 1908 – October 6, 1989) was an American actress of film, television and theater. Regarded as one of the greatest actresses in Hollywood history, she was noted for her willingness to play unsympathetic, sardonic characters and was reputed for her performances ...read more.
Really difficult to work with, most dead people are!
24
Shia LaBeouf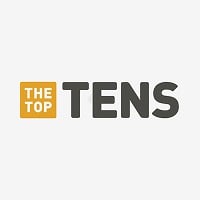 Shia Saide LaBeouf is an American actor, performance artist, and director who became known among younger audiences as Louis Stevens in the Disney Channel series Even Stevens.
He's an actor? I know he's a serious self important Cee U Next Tuesday, he really has that down...
25
Barbra Streisand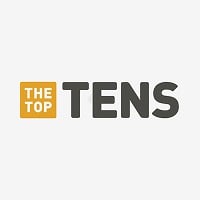 Barbara Joan Streisand, known professionally as Barbra Streisand, is an American singer, songwriter, actress, and filmmaker.
26 Rip Torn
27
Bette Midler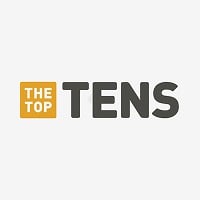 Bette Midler (born December 1, 1945) is an American singer, songwriter, actress, comedian, and film producer. Born in Honolulu, Hawaii, Midler began her professional career in several Off-Off-Broadway plays, prior to her engagements in Fiddler on the Roof and Salvation on Broadway in the late 1960s.
28
Alec Baldwin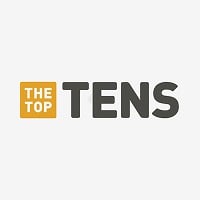 Alexander Rae "Alec" Baldwin III is an American actor, producer, and comedian. A member of the Baldwin family, he is the oldest of the four Baldwin brothers, all actors.
29
Debra Winger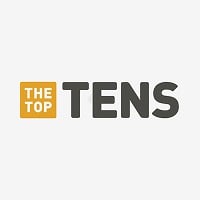 I think Debra is an incredible talent. Yeah, I've heard the how she can be difficult. Difficult on a creative level. I've never heard of diva behavior or movie star B.S.,
30 Warren Beatty Henry Warren Beatty is an American actor and filmmaker. He has been nominated for fourteen Academy Awards – four for Best Actor, four for Best Picture, two for Best Director, three for Original Screenplay, and one for Adapted Screenplay – winning Best Director for Reds.
31
Joe Pesci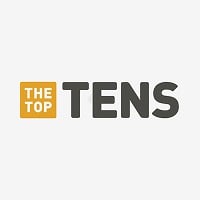 Joseph Frank "Joe" Pesci is an Italian-American actor, comedian and musician, known for playing tough, volatile characters, in a variety of genres.
32
Kathy Bates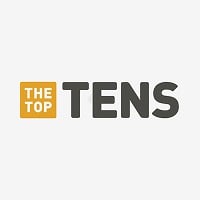 Kathleen Doyle "Kathy" Bates is an American actress. She began her career on the stage, and was nominated for the Tony Award for Best Lead Actress in a Play in 1983 for her performance in 'night, Mother.
33
Jack Nicholson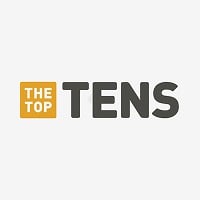 John Joseph Nicholson (born April 22, 1937) is an American actor and filmmaker, who has performed for over 60 years. Nicholson is known for playing a wide range of starring or supporting roles, including satirical comedy, romance and dark portrayals of antiheroes and psychopathic characters. In many ...read more.
He had previously appeared in Stanley Kubrick's The Shining opposite Shelley Duvall. - shelleyduvallfan10
Yes I think he would be very demanding and easily blow a fuse.
You can't schedule him to look during a laker game - bobdallas
34
Russell Crowe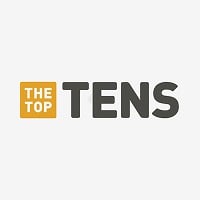 Russell Ira Crowe is an actor, film producer and musician. Although a New Zealand citizen, he has lived most of his life in Australia and identifies himself as an Australian.
Hell beat the crap out of you if you don't cooperate
Hates his fans... Arrogant... Rude to interviewers... A legend in his own mind
35
Anderson Cooper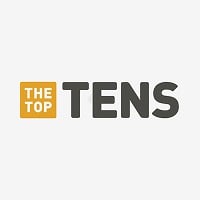 Anderson Hays Cooper is an American journalist, television personality, and author. He is the primary anchor of the CNN news show Anderson Cooper 360°.
Jerkwad, and all around scum. Avoid at all costs. Eats jellybeans like he breathes air. Fat.
36
Scarlett Johansson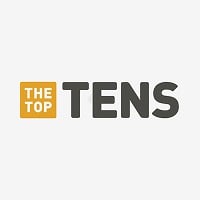 Scarlett Johansson (born November 22, 1984) is an American actress, model, and singer. She made her film debut in North. ...read more.
Jewish attitude. As long as the money keeps coming she's happy. But everything else she despizes ( she don't care about her fans, has a snob attitude towards others in real life because she thinks that everybody should kiss her feets because she's famous and you're not, arrogant, stuck up, doesn't have respect towards the people she works with. She's in the wrong business if you can't handle everything what comes along when you're a celebrity. I can't stand her personality!
Scarlet fights with every director and movie she is in and does not want to be photographed then why are you in movies?
She doesn't care about fans. She just care for the money.
Nothing wrong with her.
37
Julia Roberts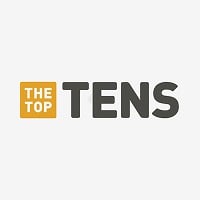 Julia Fiona Roberts is an American actress and producer. She became a Hollywood star after headlining the romantic comedy Pretty Woman, which grossed US$464 million worldwide.
The way she literally bullied her half sister to death is disgusting, fat shaming her!
38
Jane Fonda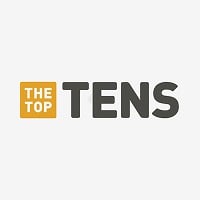 Jane Fonda is an American actress, writer, political activist, former fashion model and fitness guru.
39
Faye Dunaway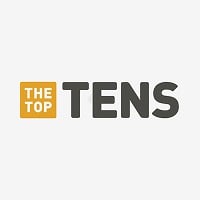 Dorothy Faye Dunaway is an American actress. She has won an Academy Award, three Golden Globes, a BAFTA, an Emmy, and was the first-ever recipient of a Leopard Club Award which honors film professionals whose work has left a mark on the collective imagination.
She thinks she's the most important thing and deserves special treatment. If you don't give her special treatment, she thinks you're disrespecting her. That says enough about this bitch.
40
Sharon Stone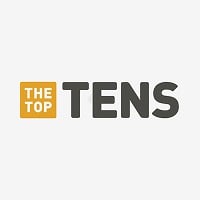 41
Mila Kunis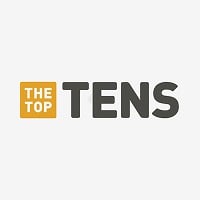 Milena Markovna "Mila" Kunis is an American actress . In 1991, at the age of seven, she moved from the Ukrainian SSR to Los Angeles with her family .
Eyes as cold as ice
42
Jim Carrey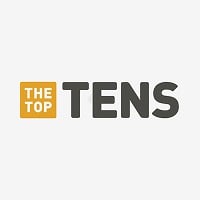 James Eugene "Jim" Carrey is a Canadian American actor, comedian, impressionist, screenwriter, and producer. He is well known for comedic roles in films such as Ace Ventura: Pet Detective, The Mask , Dumb and Dumber, Ace Ventura: When Nature Calls, The Cable Guy, Liar Liar, How the Grinch Stole Christmas, ...read more.
43
Patrick Dempsey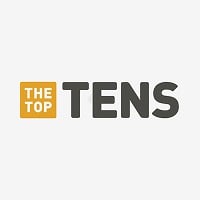 Patrick Galen Dempsey is an American actor and racing driver, best known for his role as neurosurgeon Derek "McDreamy" Shepherd in Grey's Anatomy.
44
Anne Hathaway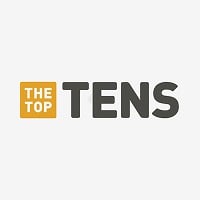 Anne Jacqueline Hathaway is an American actress and singer. Born in Brooklyn, New York and brought up in Millburn, New Jersey, Hathaway was inspired to act by her mother and as a high school student, was nominated for the Paper Mill Playhouse Rising Star Award for Best Performance by a High School Actress ...read more.
45
Klaus Kinski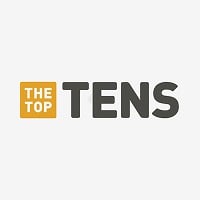 Klaus Kinski was a German actor. He is well known for his performances in various movies directed by Werner Herzog, including Aguirre, the Wrath of God (1972) and Fitzcarraldo (1982). He was known to have a bad temper and was difficult to work with.
46
Juliette Binoche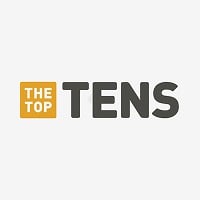 47 Isabelle Adjani
48 Emily Lloyd
49
Peter Fonda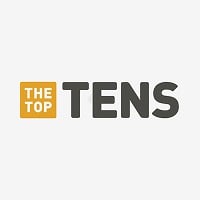 50
Joan Crawford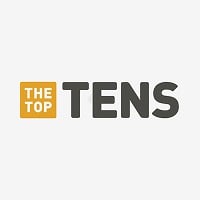 Joan Crawford, born Lucille Fay LeSueur (March 23, c. 1904 – May 10, 1977) was an American film and television actress who began her career as a dancer and stage showgirl. The American Film Institute ranked Crawford 10th on their list of the greatest female stars of Classic Hollywood Cinema .
PSearch List