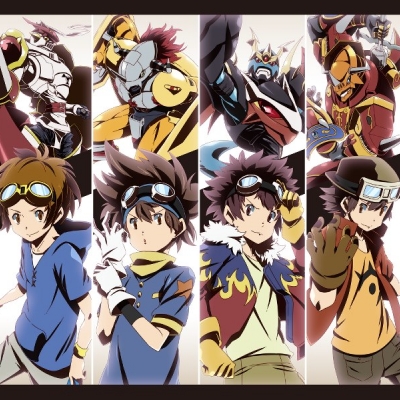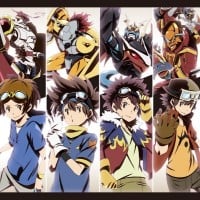 +
Digimon
"Digimon" is a term commonly used to describe a variety of Japanese anime series based on the Bandai virtual pet brand "Digimon" (Dejimon). As of 2017, there are 7 series: "Digimon Adventure" (1999), "Digimon 02" (a.k.a. "Digimon Adventure 02") (2000), "Digimon Tamers" (2001), "Digimon Frontier" (2002), "Digimon Data Squad" (a.k.a. "Digimon Savers") (2006), "Digimon Fusion" (a.k.a. "Digimon Xros Wars") (2010) and "Digimon Adventure Tri" (2015).
Despite often being incorrectly referred to as seasons, only "Digimon Adventure", "Digimon 02" and "Digimon Adventure Tri" are set in the same universe and feature common characters, all the other series portray individual worlds, often with contradicting background stories.
The common premise of all the series is that a group of human children (ranging from very young kids to teenagers, and always a different amount) gets chosen to fight the evil powers of another parallel world, the Digital World. In most series, they are accompanied by so-called Digimon, the intelligent creatures inhabiting said world, in "Digimon Frontier" however the human children themselves can transform into Digimon.
During the dubbing process from Japanese to English, all of the series underwent a large number of alterations and edits, in an attempt to make them more suitable for young western audiences. This resulted in changes in tone, character traits, story and graphicness.
Version History:
Lists Featuring Digimon
Related Lists