Top 10 Most Disappointing Movies of 2017
Ale9991
The Top Ten
1
The Dark Tower

One of my favourite King novels, heck probably my favourite got a movie. I want it remade immediately as it sucked and I was so disappointed. - iliekpiez
2
Pirates of the Caribbean: Dead Men Tell No Tales

The film wasn't that bad
3
Justice League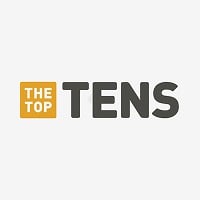 I didn't feel necessarily disappointed in this, mainly because I was aware of the past DC movies' mistakes, and this was just more of the same down that category for me. Wonder Woman was solid, but that's about it. 1.5/5 - MasonOcker
Overbloated trash
4
Ghost in the Shell (2017)

5
Alien: Covenant

I actually quite enjoyed Prometheus, it was not as good as the first two movies but it was far better than the AVP movies. This one though, was such a letdown, I don't know why but it didn't keep me excited on the edge of my sit, it also had way too much unnecessary gory scenes and just uninteresting characters, the ending of the movie was probably the best part.
6
The Mummy

7
Kingsman: The Golden Circle

I loved the one so much, funny, amazing action scenes. I wish I loved the second one as much, but it was kinda flat, nothing to stand out. This is not a bad movie by no means, I just didn't enjoy this one as the first, sadly. - Olive855
The first one was so awesome! This was just okay. - MegaSoulhero
8
King Arthur: Legend of the Sword

9
The Fate of the Furious

10
Cars 3

It was better than Cars 2. Which is all I wanted - Randomator
I liked it - BlazingParasol
I didn't think it was that disappointing. All I wanted from it was to be better than Cars 2. Which it was. - MegaSoulhero
The Contenders
11
Rings

Did anyone expect this to be good? - MasonOcker
12
Kong: Skull Island

But I love this movie! They're making a Godzilla (2014) vs. Kong (2017) movie in 2020. This is the best cinematic universe! TAKE IT OFF! - asantalo
Definitely
13
The Circle

Great idea, terrible execution.
14
Mother!

15
The Lego Ninjago Movie

I didn't even see it and I already feel disappointed - Phillip873
16
Star Wars: The Last Jedi

I feel like the mix between this movie is absolutely enormous and strangely understandable through both sides. I walked into this movie, knowing that a lot of people were disliking it, while critics were also eating it up, and I decided that I would go into this movie with no visor in my face telling me what to think. I personally really enjoyed TFA, but I felt as though this movie had no real direction for 3/4 of the movie, and it just felt very squandered and unappealing to see. I didn't hate it, but it was very disappointing to me. 2/5 - MasonOcker
As a hardcore star wars fan, I would say this is very disappointing. Some say the prequels suck, but it can't be worse than this one. The cringy love between rey and kylo ren is unnecessary, and the training scenes took too long, and don't even mention the way they let Luke go. The only good part was Hamill and Fischer's acting, yet overall, the movie didn't go anywhere - wren6
17
Life

18
Rough Night

Girls trip is what this film could have been.
19
XXX: Return of Xander Cage

20
Breathe

Really dissapointed. As always Andrew Garfield is fantastic and the direction is decent but the story and all the plot feels to generic and it gets really boring - Ale9991
21
Snatched

What a stupid movie, worst movie I have ever seen
Amy Schumer. 'nough said. - MasonOcker
I HATE THIS MOVIE SO MUCH, IT IS THE 6th WORST MOVIE EVER WITH A SERBIAN FILM BEING 1. AMY SCHUMER NEEDS TO STOP MAKING MORE CRAP.. - BlazingParasol
22
Daddy's Home 2

23
Power Rangers

24
My Little Pony: The Movie

25
Despicable Me 3

This should be number 1 because this film Is so disappointing
Should be higher on the list
26
The Emoji Movie

We all knew it would be crap, so it's not really disappointing - Phillip873
I was expecting this to be at number 1
Why is this on the list, I mean we already knew it was going to suck, so it isn't a 'disappointment' and more of a failure all together - wren6
27
It (2017)

28
Guardians of the Galaxy Vol. 2

I didn't hate this movie, but compared to the first one, this was a disappointment. - MegaSoulhero
29
The Lego Batman Movie

30
Spider-Man: Homecoming

As mush as I love this movie, I did find it a little dissapointing. - darthvadern
31
Jigsaw

32
The Nut Job 2: Nutty by Nature

33
War for the Planet of the Apes

34 Okja
35
Transformers: The Last Knight

An abrupt ending to a once popular franchise.
36
Darkest Hour

Darkest Hour is an American melodic death metal band from Washington, D.C., formed in 1995. Though failing to break early in their career, the band has received acclaim for their albums Undoing Ruin, Deliver Us, and The Eternal Return.
37
Logan

38 Diary of a Wimpy Kid 4: The Long Haul
BAdd New Item
Related Lists

The Most Disappointing Movies of All Time

Top 10 Most Disappointing Third Installments in Movie Franchises

Top 10 Most Disappointing Disney Movies

Most Disappointing Comic Book Movies

Top Ten Most Disappointing Animated Movies of All Time
List Stats
38 listings
1 year, 96 days old

Top Remixes

1. Pirates of the Caribbean: Dead Men Tell No Tales
2. The Dark Tower
3. King Arthur: Legend of the Sword

Ale9991

1. Ghost in the Shell (2017)
2. The Dark Tower
3. Kingsman: The Golden Circle

htoutlaws2012
1. Justice League
2. The Dark Tower
3. Pirates of the Caribbean: Dead Men Tell No Tales

BKAllmighty
Error Reporting
See a factual error in these listings? Report it
here
.