Best Disney Animated Female Characters
jaythomo2
The Top Ten
1
Rapunzel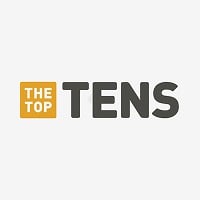 Rapunzel is a fictional character who appears in Walt Disney Animation Studios' 50th animated feature film Tangled, and its short sequel Tangled Ever After. She is the tenth Disney Princess, the first Disney Princess to be CGI-animated, and the first Disney Princess to have freckles or green eyes.
She. Is. Amazing. Easily the BEST because she has more then one character trait unlike Snow White or Aurora. Love the new show
Rapunzel is amazing! She is the best Disney female! She is strong powered
I really think rapunzel is one of the best Disney characters ever! Snow white is also the best - jaythomo2
A strong female who has glossy pink lips, volouptous tall figure, nice legs and chin, sharp green eyes, cute smile
V 11 Comments
2
Mulan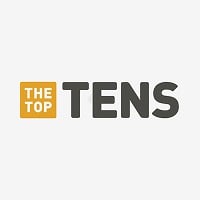 Fa Mulan, a character inspired by an actual historic figure is a character who appears in Walt Disney Pictures' 36th animated feature film Mulan, as well as its sequel Mulan II.
How are Ariel, Cinderella, Elsa, and Snow White beating her? They did practically nothing, while Mulan saved China!
Snow White is a kind and gentle human! Snow white is gentle and kind to everyone and has not got a bad bone in her body! Mulan and Snow White are both good females - Disneyfan2005
She had character, and was not only strong, but noble. The other older princesses were too... Delicate, and kind of just empty pretty faces. - keycha1n
Mulan is the best! She is so adorable and funny.
What about brave
V 3 Comments
3
Snow White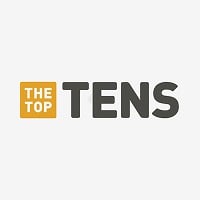 Snow White is a fictional character from Disney's first ever film, Snow White and the Seven Dwarves . She is Disney's first ever Disney Princess and is the only Disney Princess to have her own star on the Hollywood Walk of Fame .
While confined to the domestic role, Snow White makes the most of it, her indomitable spirit helping her to form a strong maternal bond with the seven little old men she took refuge with. She's certainly one to be admired, surviving out in the world on her own. Her kindness is a powerful thing, and while at times it's taken advantage of, it also helps her to create strong and loyal friends to support her when she was lost and alone.
Shes the first and best princess, shes really sweet, first ever princess and movie, she deserves to be first and shes the only princess to have a star on the Hollywood walk of fame! Shes a iconic female princess. snow white rules
I hate it when everybody says snow white is Weak! WRONG! Snow white has her own Personality and she is so kind and gentle! She does not want to fight with people and she is not a bratty princess like some other Disney princesses. By far snow white is the best Disney princess! _I LOVE SNOW WHITE!
She's better than Rapunzel
V 19 Comments
4
Ariel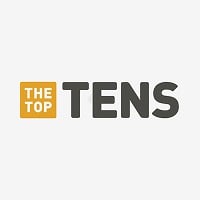 Princess Ariel is a fictional character and the title character of Walt Disney Pictures' 28th animated film The Little Mermaid.
I hate how there are a few haters below, who have absolutely no idea what they are talking about. Seriously, Ariel is a great girl and she had a dream just like all of you do. She wanted something more in life, something was missing. She just so happened to fall in love with a human, and so of course she would want to be human to be with Eric. She did nothing wrong, she was just trying to figure out who she was meant to be.
Ariel is sometimes having problem with the humans but now, The moral she learn is that having legs aren't special but truly kind is that you have your true love
Gorgeous voice and full of passion and love for diversity in others.
I think Ariel was a great pick though I still don't understand she thinks that only her looks matter and that she doesn't need her voice I don't get it she is 16 common sense woaman
V 3 Comments
5
Elsa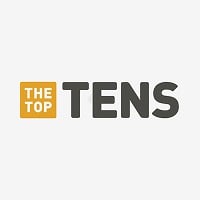 Queen Elsa of Arendelle is a fictional character who appears in Walt Disney Animation Studios' 53rd animated film Frozen.
I still think Disney should've tried harder to do a movie about 'The Snow Queen.' My biggest main complaint about Frozen is that Elsa the Snow Princess/Queen didn't/doesn't always get to use her ice magic powers all the time enough at all. The "Let It Go" sequence was the highlight for me. I still always wanted to see Elsa do something, anything and everything much more spectacular than ever all the time in canon, but she never did at all and it's all thanks to all of those cruel, unfair, lazy creators of Frozen who got away with disappointing all of us. My other biggest main complaint about the show, Once Upon A Time is that Ingrid the Snow Princess/Queen didn't/doesn't always get to use her ice magic powers all the time enough at all either. I also still always wanted to see Ingrid do something, anything and everything much more spectacular than ever all the time in canon too, but she also never did at all either and it's also all thanks to all of those unfair writers of the show, ...more
Elsa was a character written to be misunderstood. The script writers and producers certainly succeeded. I don't care if someone can manipulate snow and ice, I've seen several people do it in fiction, *scoff* I don't really get why people make such a BIG DEAL about Queen Elsa!
This has to be the best example of character development in a movie. Also, she has cool magic and gorgeous appearance, but her personality is all she needs in order to be an amazing character.
There are still a lot of any other likable things about her too besides other than only just her ice magic powers, her looks and even her queen status, aren't there?
V 12 Comments
6
Cinderella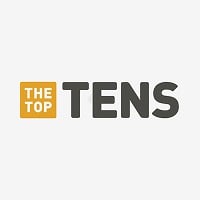 Princess Cinderella is a fictional character who appears in Walt Disney Pictures' 12th animated feature film Cinderella and its sequels Cinderella II: Dreams Come True and Cinderella III: A Twist in Time.
In the original, the stepsisters cut off their toes to fit in the shoes. - keycha1n
For Cinderella, she's coincidence and delicate to the stepmother and sisters even though she don't know they don't even love her but the same, Cinderella is simple and delicated but her inner beauty makes her all perfect inside
Cinderella's story is so magical!
Cinderella is my favorite Disney Princess of All Time.
7
Aurora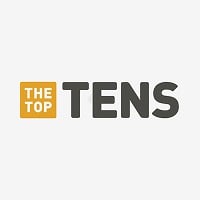 Aurora is a fictional character from the popular Disney Film, Sleeping Beauty and the 2015 Live Action Release, Maleficent. She is commonly known as Sleeping Beauty and is one of the group Disney Princesses. She is a unique Disney Princess as in her film, Sleeping Beauty, she has a total of 18 minutes ...read more.
Aurora is the sweetest Disney princess. - yeshal
V 1 Comment
8
Belle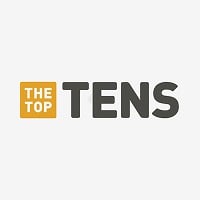 Belle is a fictional character who appears in Walt Disney Pictures' 30th animated feature film Beauty and the Beast (1991) and in the live action remake Beauty and the Beast (2017). Belle is the intelligent and selfless young daughter of an inventor who does not conform to the normal ways of her small ...read more.
Belle is smart to runaway right? Why is Belle on this list, she is such a bad example! If a beast keeps your dad hostage in jail and belle promises to stay with the beast what the hell? She does not know what he is like! She could runaway and break her promise
I love all the Disney princesses! By far Belle is the WORST princess because she is smart to runaway from the castle? She also is just boring
She is a bad example for girls! Apparently her beauty is all that's important and she stays with the beast who kidnapped her dad - Disneyfan2005
BEST Disney PRINCESSES -

1. Belle
2. Snow White
3. Mulan
V 13 Comments
9
Tinkerbell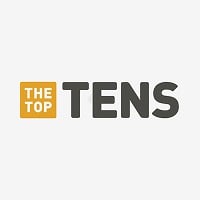 Tinker Bell, is a fictional character from J. M. Barrie's 1904 play Peter Pan and its 1911 novelization Peter and Wendy.
I love tinkerbell, she so brave and lovely - Disneyfan2005
10
Maleficent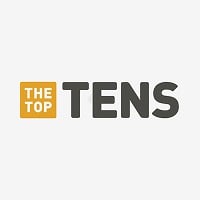 I like her because she is evil
The Contenders
11
Alice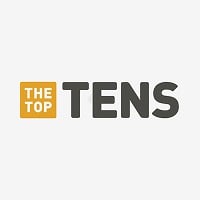 I loved Alice as a character. She was just a curious young girl and I absolutely love the books. Very sweet character!
I really love alice! I love her blonde hair
12
Vanellope von Schweetz
I'm surprised she isn't at the top of the list! She teaches everyone that despite limitations, you can stand out and make a difference (just like Vanellope did).
Vanellope is amazing! She's super relatable for people who get mistreated.
13
Kim Possible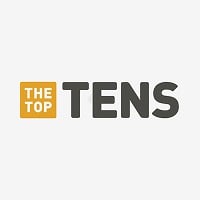 Kimberly Ann "Kim" Possible is a fictional character who appears in the animated television series Kim Possible, voiced by American actress Christy Carlson Romano.
Number 1, the best character ever.
She needs a better looking boyfriend, she is way too beautiful, interesting, and amazing to be dating ugly Ron.
14
Sofia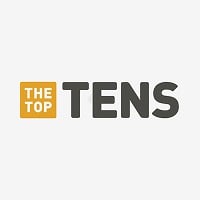 Sofia is so nice and compassion. She even wears an amulet close to her heart to encourage "good karma". If anything she may be too nice. If I had a daughter I would hope she would also be like Sophia. No wonder she is so popular with young girls.
I love it when sofia meets snow white in the episode 'the enchanted feast'
I really love Sofia! She is amazing
How come she is bloody in this pic
V 4 Comments
15
Anna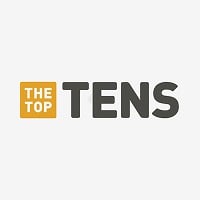 Princess Anna of Arendelle is a fictional character who appears in Walt Disney Animation Studios' 53rd animated film Frozen.
I agree with you. Anna is one of the the worst princesses ever. I would never ever even call her a character worth any merit since her personality is literally ripped from Rapunzel; cute, socially awkward, dorky. Anna is just a Rapunzel clone. Frozen would've been perfect without the likes of this obnoxious, insufferable pain in the ass butt neck because Elsa is the REAL star!
Sorry but Anna is one of the the worst princesses ever
More exiting character than elsa
Best Princess ever ☺
V 4 Comments
16
Minnie Mouse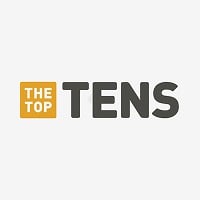 Minerva "Minnie" Mouse is a funny animal cartoon character created by Ub Iwerks and Walt Disney. She was first drawn by Iwerks in 1928, as was Mickey Mouse.
Minnie is #1
17 Cruella Di Ville
18
Megara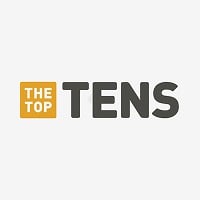 Meg is a heroine from the Disney movie Hercules. Meg is the love interest for, the protagonist, Hercules. Meg sold her soul to Hades for her boyfriend's freedom. However, the (soon to be ex) boyfriend ended up cheating on her. Meg is scared of getting hurt again. However, once she sees how genuine Hercules's ...read more.
The best of the best. that badass attitude and yet still she is woman of my taste! And those purple eyes!
19
Judy Hopps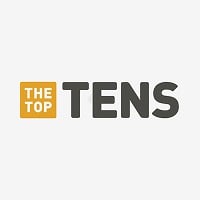 Judy is the best, Judy is so beautiful and kind
Get this overrated garbage off here now - VideoGamefan5
JUDY!?
20
Merida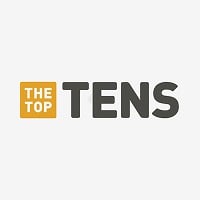 Princess Merida is a fictional character from Pixar's first ever Disney Princess film, Brave. She is a talented archer who wishes that she were not destined to become the Elegant Queen of Dun Broch. She is forced into a marriage betrothal by her mother, with whom she has a very negative relationship. ...read more.
She may not be a "good person", but she's a good character who went through a great evolution in her movie. I think that, despite the magic sorrounding her, she's more realistic than many of the other princesses listed here.
Merida should be number 1! she's awesome!
PSearch List
Recommended Lists
Related Lists

Hottest Female Animated Disney Characters

Best Disney Animated Movies With Female Lead Characters

Best Animated Female Characters from Disney Movies & Pixar

Most Annoying Female Animated Disney Characters

Cutest Disney Female Animated Characters
List StatsUpdated 18 Oct 2017
300 votes
71 listings
2 years, 207 days old

Top Remixes (9)

1. Ariel
2. Cruella Di Ville
3. Rapunzel

BKAllmighty

1. Mulan
2. Judy Hopps
3. Moana

eventer51314

1. Stacy Hirano
2. Candace Flynn
3. Kim Possible

Freb
View All 9
Posts
Error Reporting
See a factual error in these listings? Report it
here
.