Best Disney Channel Animated Series
theferbinator
The Top Ten
1
Gravity Falls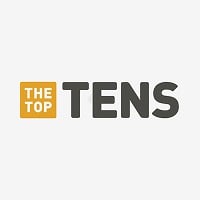 Gravity Falls is an American animated television series produced by Disney Television Animation that first aired on Disney Channel, and then on Disney XD from June 15, 2012 to February 15, 2016. The series follows the adventures of Dipper Pines and his twin sister Mabel in the fictional town of Gravity ...read more.
This show has once again given me hope for Disney Channel. I absolutely love this show, It has a catchy theme song, awesome character's, and it has an unexpected twist, in every episode, I mean who'd expect a person who acts so much like a zombie, to turn out to be gnome's, and then who'd expect the gnomes to turn into a giant killer gnome. This is one of the best show Disney Channel ever made. Thumbs Up if you agree.
I think it is the BEST Disney show yet! It has all these mysteries and you really have to pay attention to the little things! Here's a tip and it's pretty cool! Okay you ready? After the theme song puts up Gravity Falls you can momentarily see a little cartoon symbol. Pretty useful stuff!
There is no way that this show should be #6. It's hilarious and full of mystery and it's amazing. I have yet to run across a character that I don't like, even pacifica and gideon. You have to love this show. It's interesting and it has great life lessons, too. And the theme song... Oh my god, it has the be the best theme song in T.V. history. I applaud you, alex hirsch.
The best
V 153 Comments
2
Kim Possible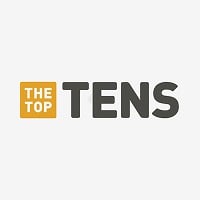 Kim Possible is an American animated children's television series created by Bob Schooley and Mark McCorkle for Disney Channel.
I love Kim Possible! I use to watch it all the time! I love the characters (especially Ron and Rufus! ) I loved the fourth season too! I thought the show got even better when Kim and Ron got together! I really miss that show! :')
Clever and big-hearted without taking itself too seriously, this show broke the cliches that often come with being a superhero, showing that even the coolest teenager can struggle with insecurity, crushes, and family.
I would be so happy if disney make areal series of this cartoon! can't wait for that moment!
I hated the villains, but mostly Drakken and Shego. They are the most annoying characters on the show.
V 40 Comments
3
Phineas and Ferb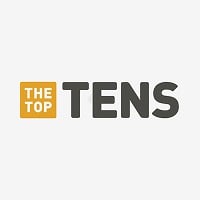 Phineas and Ferb is an American animated comedy-musical television series. Originally broadcast as a one-episode preview on August 17, 2007 and again previewed on September 28, 2007, the series officially premiered on February 1, 2008 and ended on June 12, 2015 on Disney Channel, and follows Phineas ...read more.
This show is okay. But honestly, this show has been going on for 8 years now. It's lost popularity because of how repetitive. Most of the episodes have the exact same plot and the animation is okay, but if you compare this show to some of Gravity Falls' animation (Watch Not What He Seems. ) this animation is a waste of time. This show should have ended 3 years ago. I don't understand how this show has made it this far.
Totally worth number 1 spot, Phineas and Ferb is smart, witty and glues the whole family to the screen. Easily my top Disney show though I do wonder why Gravity Falls isn't further up the chart as it is WAY better than Dave the Barbarian and the legend of Tarzan. In short, PHINEAS AND FERB AND GRAVITY FALLS ARE AMAZING!
Best show ever, it should be #1 on the list! They are so creative that they make the most of every day! But, when you get to the middle of the third season, it's kinda boring because it's the same old on every single episode. Still if you want a lot of quality in a T.V. show, Phineas and ferb is the perfect one on the list.
This show is amazing
V 34 Comments
4
Lilo & Stitch: The Series
A good theme song, creative, funny, original. That's all they needed. And you saw something new each episode.
The show is awesome it should be 1 or 2 (Kim possible is also awesome)
Overall, it's a cute show. Not as good as some others, but was fun, creative, and entertaining. If you like the movie, you should watch it.
Captain Gantu and Experiment 625 made the show. They should have gotten a spin-off!
V 7 Comments
5
American Dragon Jake Long
This show got everything- action, drama, comedy, and romance. American Dragon: Jake Long still makes me laugh to this day.
American Dragon is the best show ever, it beats all the other disney series, they MUST make a season 3
The American Dragon Jake Long is what made Disney Channel so Awesome.
I love ADJL his love story is the best in the history of cartoon series
V 7 Comments
6
Star vs. the Forces of Evil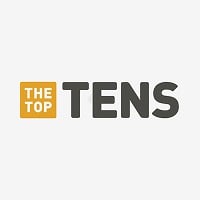 Star vs. the Forces of Evil is an American animated television series produced by Disney Television Animation.
Along with Gravity Falls and Wander Over Yonder, I love Star Vs. The Forces of Evil! Star Butterfly is the best and I just love how the plot is spectacular, even the animation is well-produced!
It's gonna get a little weird, it's gonna get a little wild, I'm not from round here I'm from another dimension! This show might actually be good! The theme is the best
I thik this show is going to be carrying Disney because all of their episodes are so funny and can be watched for the family. Star vs. The Forces of Evil is going to be one of the best shows next from Gravity Falls and Wander Over Yonder.
I enjoy this series a lot. My friend does too! They should make more shows like this instead of crummy sitcoms like Girl Meets World.
V 30 Comments
7
Wander Over Yonder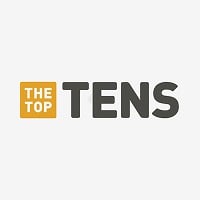 ...read more.
Wander over yonder is going to be excellent! It's awesome! Best show plot and characters Disney has made of all time! Love it! It's awesome! Can't wait for it to air out on Disney Channel! Reminds me of the old Disney Channel and old Cartoon Network shows and characters
No way it should be number #7. It should at least be in the top 3. The show was created by Craig McCracken, the same creator of "The Powerpuff Girls" and "Foster's Home For Imaginary Friends" and as a matter of fact, he's one of my top 3 favorite show creators of all time. And of all of his creations, this is his best one yet. - TisonRockit
I honestly thought this show was going to suck, but it turned out to be really cute
Wander Over Yonder is a series that I think needs one more season, it's just a series that showed the right messages, good Homer, and a plot that only gat bater in the second season, Wander Over Yonder could turn with one season to the next Gravity Falls but unfortunately it was canceled
if disney see this, I say tham this : More than that please and less than
Pickle and Peanut.
V 15 Comments
8
House of Mouse
This show was my childhood I cannot believe its off the air! Ever since this was canceled Disney started to suck! It should be #1! I loved how they made new shorts pretty much the exact way Walt Disney would do it. It was funny of course! There is nothing wrong with it! PLEASE BRING IT BACK! Oh and also bring back The Proud Family and Kim Possible! No More Disney! Nobody even thinks Disney is funny! Thumbs up if you agree!
It was amazing show all the character getting alone they all still act like they did in the movies that good that they didn't change there emotion and look for the show
A good series. It was like Kingdom hearts, but without keyblades. Good drawing quality, good characters, good episodes, it was like a dream came true seeing all disney characters in one zone, and like disneyland.
GREATEST DISNEY CHILDHOOD EVER! 10/10...well one of the greatest shows on disney along with svtfoe.
V 7 Comments
9
DuckTales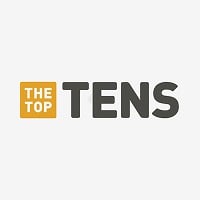 DuckTales is an American animated television series produced by Walt Disney Television Animation. It premiered on September 18, 1987 and ended on November 28, 1990 with a total of four seasons and 100 episodes.
I watch this show all the time. I have it on DVD. Maybe I'm being a little biased, as I grew up with this show, but come on, you know it's the best.
This show is a lot of fun. It's fun, original, and had an awesome theme song. My only problem was how girly and stereotypical Webby is.
Full of adventure, emotion and hunger of winning.
Good News for the people who miss Ducktales! Disney is rebooting it with a beautiful theme song,The 10th doctor is voicing Uncle Scrooge AND Donald Duck will be playing a main role! (I think.)

P.S Who's the evil twin? Louie.

Louie:Meh...
V 4 Comments
10
Buzz Lightyear of Star Command
Its My Favorite Show and it's the best like the Legend of Tarzan and ITs Way Better Than Barney - drakeshoemaker
This Show is awesome and its way better than Barney I Hate him so Much
This is epic put in number 1 stupids!
V 2 Comments
The Contenders
11
Recess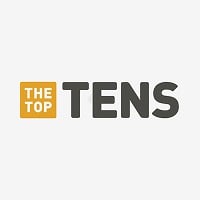 Recess is an American animated television series created by Paul Germain and Joe Ansolabehere and produced by Walt Disney Television Animation, with animation done by Grimsaem, Plus One Animation, Sunwoo Animation, and Toon City.
YES! The best animated Disney Channel thing EVER! There's so much you can do! Horrible teachers, variety of bullies, weirdos and just plain unique kids, the ideas were great, and it inspired me to watch more Disney Channel!
So popular, Disney considered breaking it's own 65-episode rule just to bring it back
I remember watching this. I loved this show...It was great.
This made me want friends like tj
V 5 Comments
12
Dave the Barbarian
:) Dave was a very hilarious cartoon, it was fun and thus it is a shame it doesn't have new seasons coming, as a result not a lotta people would remember the show
God, this cartoon had some of the most creative ideas of all time. I just love the episode where Uncle Oswald makes the heroes invisible.
Come on dave the barbarian is a lot a funny
Dave de barbarian is awesome, it doesn't bore me up to dis date
13
Aladdin
It's pretty awesome! My favorite character was genie, because he's so funny. My favorite villain was Mozenrath, now he was a great bad guy!
Okay I guess kind of boring though
14
Milo Murphy's Law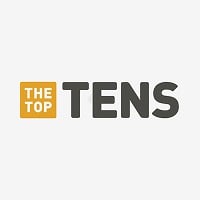 Milo Murphy's Law is an American animated television series from the creators of Phineas and Ferb, Dan Povenmire and Jeff "Swampy" Marsh, which premiered on October 3, 2016 on Disney XD.
How the crap is this not higher?! This is one of the reasons that Disney has become one of my favorite channels!
I don't know if they top Phineas and Ferb with this show, but Dan and Swampy come pretty darn close.
The new episode's ending made my blood go cold. Watch it. It is called Fungus Among Us.
While I still like Phineas and Ferb a lot better and P&F will always have a very special place in my heart, this show is great too.
V 4 Comments
15
Sofia the First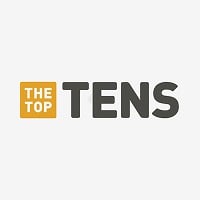 Sofia the First is an American computer-animated television series that features a commoner joining the royal family as a princess.
Nobody wanted this crap to win. ACCEPT IT.. IT SUCKS
I think this cartoon so good to improve kid become a good boys/girl I hope disney will give more interesting episode. Vote the best disney princess cartoon for ever
This show almost got a bad review!
It's not bad... There are some food characters and some nice songs, but Sofia is kinda Mary-Sueish...
V 4 Comments
16
The Legend of Tarzan
The most CRIMINALLY underrated show PERIOD!
Awesome! Love the Tarzan movie and love the series. It's very adventurous aesthetic funny! Best animated T.V. show Disney has made yet, but I they would have made episodes!
V 1 Comment
17
Darkwing Duck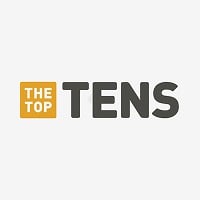 Darkwing Duck is an American animated action-adventure comedy television series produced by Walt Disney Television Animation that first ran from 1991 to 1992 on both the syndicated programming block The Disney Afternoon and Saturday mornings on ABC.
An alternative to Duck Tales, Darkwing Duck does not fail in its purposes. Parodying the old crime fighting shows from back yonder. Also, I think it has a fine combination of humor for all ages.
This needs to be in the top ten! It's a Disney Classic!
"Let's... Get... DANGEROUS! "
"I am the terror that flaps in the night! I am the shiver down your spine! I am... not in the top ten! What's going on here!? Do you know who I am? I'm DARKWING DUCK! Superhero extraordinaire! You mean to tell me that some clumsy barbarian is ahead of me? Does anyone even remember that bozo's name? This is an outrage! Oh, and Tarzan? The guy who swings on vines in his underpants!? SERIOUSLY!? "

Yeah, I just had a talk with Darkwing about his place on this list. Needless to say, he's not very happy...
18
Chip 'n Dale Rescue Rangers
This show is always so much fun for me!
19 Mickey Mouse Works
20
The Replacements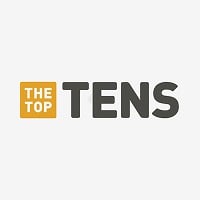 The Replacements was an American action-fantasy-comedy animated television series for Disney Channel that ran originally from July 28, 2006 to March 30, 2009. Although the series originally aired episodes on Saturdays at 8:00pm EST, it was moved to Mondays at 5:00pm EST.
I will be first to admit the first season left much to be desired but go back and watch season 2 and witness it's genius. Maliciously underrated in my opinion
PSearch List
Recommended Lists
Related Lists

Best Cartoon Writers that Have Created an Animated Television Series for Disney Channel

Best Cartoon Writers that Have Created an Animated Television Series for Cartoon Network, Nickelodeon, and Disney Channel

Top Ten Best Disney Channel Original Series of 2015

Best Disney Channel Animated Characters

Top Ten Most Ridiculous Television Series From Nick, Cartoon Network, and Disney Channel
List Stats
1,000 votes
59 listings
7 years, 262 days old

Top Remixes (16)

1. Phineas and Ferb
2. Gravity Falls
3. Mickey Mouse Works

TopTenJackson

1. Kim Possible
2. Fillmore!
3. Recess

DeEgyptenaar

1. Kim Possible
2. Gravity Falls
3. Phineas and Ferb

TemmieHoi
View All 16
Posts
Error Reporting
See a factual error in these listings? Report it
here
.