Best Disney Channel Shows of 2014
The Top Ten
1
Gravity Falls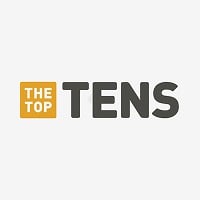 Gravity Falls is an American animated television series produced by Disney Television Animation that first aired on Disney Channel, and then on Disney XD from June 15, 2012 to February 15, 2016. The series follows the adventures of Dipper Pines and his twin sister Mabel in the fictional town of Gravity ...read more.
Finally this show is #1! I have such an immense respect for this show. From characters to plots, writing, music, animation and voice acting, I don't think there is anything I don't like about this show. Just search up any review on gravity falls, I guarantee it will ALL be positive reviews. Unlike these other shows, where some love it and some hate it, every single person who has seen any gravity falls episode has wound up telling me it's their new favorite show. this is a show that you can't help but love. No matter who you are.
This show is super complex, great character development, hilarious, and can be for kids, teens, or even adults. You care about the main characters and hate the villains, all though Bill Cipher is pretty amazing. There are layers of secrets and the episodes themselves are intriguing, addicting, funny, and a fun adventure is all. I couldn't agree with this list more.
Usually Disney shows are either stupid, weird, or just a pile but when I saw Gravity Falls, I was like MORE! MORE! MORE! I love Gravity Falls in many ways. Like how its funny, mysterious, sad, and many more! I recommend everyone to watch this show!
The season finale was the most epic thing since the internet, This MUST be #1! I heard season 2 will be coming this late 2014! So exited!
V 24 Comments
2
Good Luck Charlie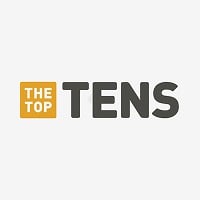 Good Luck Charlie is an American sitcom that originally aired on Disney Channel from April 4, 2010, to February 16, 2014. The series' creators, Phil Baker and Drew Vaupen, wanted to create a program that would appeal to entire families, not just children.
Love this show! It's actually really funny unlike all the other dumb ass shows like Dog with a blog
This is a good show that appeals to all audiences. Love it.
A lot of heart and not embarrassing.
Funny, original, and doesn't send an inappropriate message.
V 14 Comments
3
A.N.T. Farm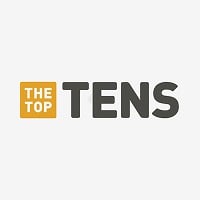 Ant farm is BORING, I never laugh when I watch the show... I'm so glad this show is DONE.
Sorry but I don't agree on this one. A.N.T farm irritates me so much
The first few episode were cool but then it just got boring
A.N. T Farm is a cool show but I never laugh when I watch it
V 5 Comments
4
Austin & Ally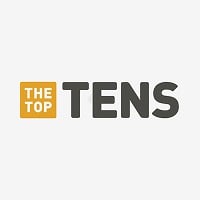 Austin & Ally is an American teen sitcom that premiered on Disney Channel on December 2, 2011, and ended on January 10, 2016. The series was created by Kevin Kopelow & Heath Seifert, the writers and producers of the Disney Channel sitcoms Sonny with a Chance and Jonas.
I love Austin and Ally so much, and I so ship them... Definitely the best Disney Channel show ever made.
Austin and ally has real humor, not just cheesy stuff. Also there's real love, and real life problems
AUSTIN AND ALLY IS THE BEST SHOW EVER MADE! I love Ross Lynch and I once met him in an airport and he was great! Awesome show!
Austin and ally is romantic yet funny and they have really talented singers/actors too
V 28 Comments
5
Phineas and Ferb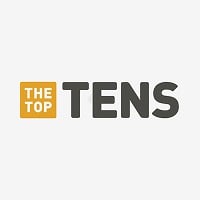 Phineas and Ferb is an American animated comedy-musical television series. Originally broadcast as a one-episode preview on August 17, 2007 and again previewed on September 28, 2007, the series officially premiered on February 1, 2008 and ended on June 12, 2015 on Disney Channel, and follows Phineas ...read more.
This is the best show ever
Eh more of a boy show
Sooo funny I love it
6
Liv and Maddie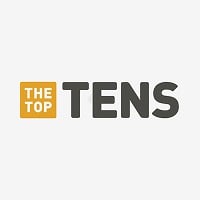 Liv and Maddie is a live-action Disney Channel sitcom that started on July 19, 2013, and ended on March 24, 2017. It is about two identical twin sisters named Olivia "Liv" Rooney and Madison "Maddie" Rooney (both portrayed by actress Dove Olivia Cameron; born in January 1996 as Chloe Celeste Hosterman) ...read more.
I love this show. They'll have their first crossover with the show "Jessie".
Girl this show is hilarious honey boo boo this is awesome
I am 9 and I think this is the best show EVER! Because it it!
Love this show this show should be first it drives me crazy that it's not
V 3 Comments
7
Wolfblood
I have never heard of this show
I absolutely love this show!
Oh my goodness this show was suprisingly good, is it ever going to have a conclusion? - keycha1n
It's awesome, I love this :D
V 1 Comment
8
Dog With a Blog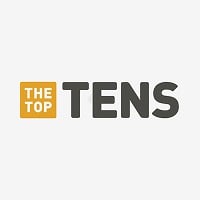 Dog with a Blog is an American television sitcom that premiered on Disney Channel on October 12, 2012, and ended on September 25, 2015. The series stars G Hannelius, Blake Michael, Francesca Capaldi, Stephen Full, Regan Burns, and Beth Littleford. The series was co-created by Michael B. Kaplan.
I love this show my bothers say where is the talking dog
I love it so much it weird to think a talking dog with a blog but I love so much
I love this show it makes me laugh every episode never want it to end
This show reminds me of my brother and sister Tyler and Avery
V 6 Comments
9
Doraemon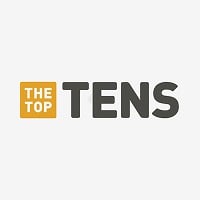 Doraemon is a fictional character in the Japanese manga and anime series of the same name created by Fujiko Fujio, the pen name of writing team Hiroshi Fujimoto and Motoo Abiko.
My childhood in Thailand!
I hate this show but I love this show but I'm crazy
Should not be on this list worst than uncle grandpa
I don't really get this show
V 2 Comments
10
Girl Meets World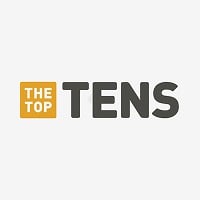 Girl Meets World is an American coming of age television sitcom. The series made its debut on Disney Channel on June 27, 2014.
I admit a bit weaker in the first few episodes, but as the show progressed it became way better, and deeper. Girl Meets World should be somewhere at the top of the list, this show is even educational.
This show is awesome, it's funny, especially the Christmas special. It was mainly about Shawn Hunter and his reasons for moving away.
This show is the best. I know it's new but I loved the first episode. I like the part when augie is like " I think just like you because we are twins" and Riley's like no way. MOM! It was so funny. I hope this show will be more successful than boy meets world.
There's laugh tracks on it, don't watch a show with laugh tracks or any audience track.
I like this show because it teaches tons of life lessons a 7th grade girl or parent can relate to
V 10 Comments
The Contenders
11
Jake and the Never Land Pirates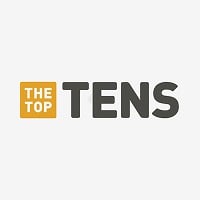 Jake and the Never Land Pirates is an Annie Award-winning musical and interactive American children's animated television series shown on Disney Junior.
My little broth lives this show and would be heart Brocken with out it
12 Captain Tiao
13
Jessie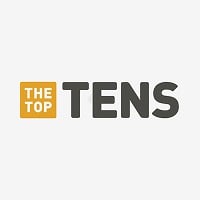 Jessie is an American sitcom that originally aired on Disney Channel from September 30, 2011 to October 16, 2015. The series was created and executive produced by Pamela Eells O'Connell and stars Debby Ryan as Jessie Prescott, a small town Texas girl who moves to New York City to try to become an actress, ...read more.
Jessie is the bomb, my brother and I think it is a fantastic, family, friendly, funny show and we hope it runs for a long time.
I love this show because it always keeps me entertained and it is a show you wouldn't mind watching over and over again
If you love Jessie, then you love hurting other people and being racist because that's what the show is about, and it lacks detailed plot.
Jessie should be #1 it keeps me entertained. Also its really funny I hope it runs for a long time.
Jessie should be number one 1. It's funny 2. Drama 3. There's 4 kids a butler and a nanny
V 9 Comments
14
Wander Over Yonder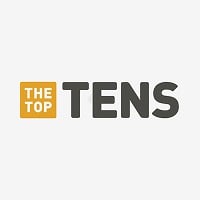 Wander Over Yonder is an American animated television series on Disney XD. Created by Craig McCracken, it follows Wander and his best friend and steed Sylvia. Adventurous and optimistic, Wander rides across the galaxy to help persons live freely, against the intentions of Lord Hater to rule the universe. ...read more.
Funny and a bundle of joy
Wander is my favorite character he is so funny
Wander's son should be named Wan and appear in Descendants and be played by an actor with orange-ish hair. I hope you're reading this, Kenny Ornkiviks!
15
Violetta
Too soap-opera like for anyone under 12.
16
Lab Rats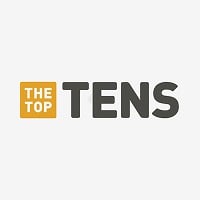 Lab Rats, also known as Lab Rats: Bionic Island for the fourth season, is an American television sitcom that premiered on February 27, 2012, on Disney XD, and aired through February 3, 2016. The series was created by Chris Peterson and Bryan Moore and produced by It's a Laugh Productions for Disney ...read more.
How could this NOT be the best? The story line is gripping and full of high-energy entertainment as well as good morals and humorous incidences. I love Chase the most, though all the characters are loveable.
If you haven't watched it, then I highly recommend it, though you should wear it from the first series, otherwise you won't have a clue what's going on. (Very complex story board and relationships between characters that need to be explored from the start) Lab Rats has been given a coveted place in the 'four series club'. Currently, the record for most episodes in a series EVER on Disney is 106. Lab Rats is on 95 and reportedly has a long way to go until the end of series four- maybe even including a fifth series- Lab Rats: Elite Force. LOVE YOU LAB RATS!
BILLY_KELLI_SPENCER_TYREL_HAL_ANGEL
CHASE_BREE_ADAM_LEO_DONALD_TASHA
Best show it actually has a plot.
I love this serie!
17
I Didn't Do It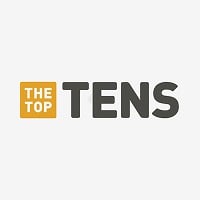 I Didn't Do It is an American teen sitcom that premiered on Disney Channel on January 17, 2014, and ended on October 16, 2015. The series was created by Tod Himmel and Josh Silverstein and stars Olivia Holt, Austin North, Piper Curda, Peyton Clark, and Sarah Gilman.
This show has impressively surprised me
Honestly, best serie on new Disney
18
The Next Step
This is the best show ever! It is so entertaining and inspiring to me as a young dancer!
The next step is rubbish! Unrealistic and a bad influence!
This should be The Worst Step.
The next step is the most amazing show ever! And you can't possibly not like it!
V 1 Comment
19
Fish Hooks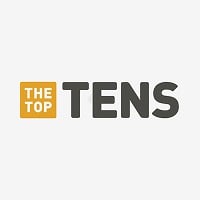 Fish Hooks is an American animated television series created by Noah Z. Jones which originally aired on Disney Channel from September 3, 2010 to April 4, 2014. Twenty-one episodes were ordered for the first season.
If you like this show, then you are either lazy or sick.
Better that Mighty Med!
20
Mighty Med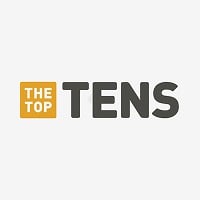 Mighty Med is an American Disney XD original series created by Jim Bernstein and Andy Schwartz and produced by It's a Laugh Productions for Disney XD. It stars Jake Short, Bradley Steven Perry, Paris Berelc, Devan Leos, and Augie Isaac. The series aired for two seasons, premiering on October 7, 2013, ...read more.
Poop! Poopy show!
21
K.C. Undercover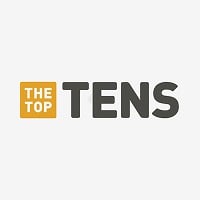 K.C. Undercover is an American sitcom developed for Disney Channel, created by Corinne Marshall and executive produced by Rob Lotterstein.
22
Sofia the First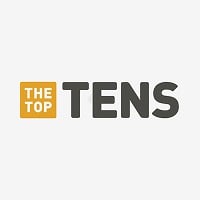 Sofia the First is an American computer-animated television series that features a commoner joining the royal family as a princess.
23
Kickin' It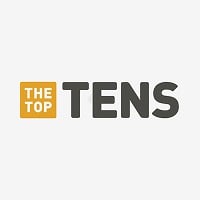 Kickin' It is an American martial arts-inspired comedy television series that originally aired on Disney XD from June 13, 2011 to March 25, 2015. Created and executive produced by Jim O'Doherty, the series is rated TV-Y7 and follows the karate instructor at an under-performing martial arts academy, ...read more.
I actually think all the Disney Channel shows have been getting boring, extremely cheesy and irritating since 2013 onwards - Rosh16
No, it is not spelt wrong. :-)
Kickin' it is a brilliant show that is perfect for adults and children. Very funny, and heart warming.
Kids enjoy and parents love it because it is so family friendly!
It's better than Mighty Med!
BAdd New Item
Related Lists

Best Disney Channel Shows

Top Ten Least Funny Shows From Nick, Cartoon Network, and Disney Channel

Most Painful Nickelodeon and Disney Channel Live-Action Shows to Sit Through and Watch

Funniest Disney Channel Shows of All Time

Best Shows On Disney Channel and Cartoon Network
List Stats
300 votes
23 listings
5 years, 146 days old

Top Remixes
1. A.N.T. Farm
2. Gravity Falls
3. Dog With a Blog

AwesomeSause
1. Doraemon
2. Jake and the Never Land Pirates
3. Captain Tiao

kormo
Error Reporting
See a factual error in these listings? Report it
here
.