Top Ten Best Disney Channel Original Series of 2015
A list of the best Disney Channel Original Series that are currently airing (March 2015).

The Top Ten

1 Gravity Falls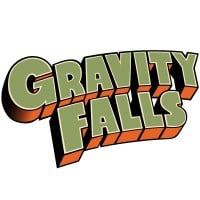 Gravity Falls is an American animated television series produced by Disney Television Animation that first aired on Disney Channel, and then on Disney XD from June 15, 2012 to February 15, 2016. The series follows the adventures of Dipper Pines and his twin sister Mabel in the fictional town of Gravity ...read more.
Thank you Disney viewers for being smart and making this show #1! Gravity Falls is the best show on this list by far. All about making the most of your childhood, Gravity Falls has a fantastic plot with the most lovable characters I've ever seen in any T.V. series. The little daily/weekly mysteries the twins face plus the overarching mystery of the town itself give viewers a chance to figure out what's going on for themselves. Even with only one episode left, there's so much to unravel about Gravity Falls, and the mystery element was, in my opinion, implemented perfectly. Like Alex Hirsch himself says, the characters have beautiful contrasts; Dipper wants to grow up, Mabel wants to be a kid forever, Dipper is shy and awkward, Mabel is quirky and outgoing. Admittedly, some of the shows on this list, such as Phineas and Ferb and Wander Over Yonder are also very good shows, but they don't have the unique charm that Gravity Falls does. Personally, my top 5 are 1. Gravity Falls, 2. Star vs ...more
Gravity Falls is really amazing. It has wonderful stories, humor, and lessons. I love the characterization, and how all of the characters develop, and none seem one dimensional. The show also has an incredible sibling relationship, which I can relate to how I am with my sisters. I love the emotion, and obvious effort put into the show, and how the show does not shy away from things just because it is a "Kids Show" and instead treats its viewers like they are intelligent creative people. I also love how it has an interesting overarching plot, and how everything seems to connect. It is just an amazingly well done show, and I really love watching it. Thank You Gravity Falls, you are AMAZING!
This show is definitely the best. The characters are amazing, it has a story line, and there's so much going on right under your nose. There are plot twists, cryptograms, waiting for the viewer to decipher. It's not just a mindless show. It also stresses the importance of family, with Dipper and Mabel being such close siblings, and how Stan and Ford were both failures because they fought and held onto a grudge. It's heartwarming to watch, and there's so many feels! In the end of Not What He Seems, Mabel trusts Stan. It leaves the viewer less confident in their knowledge. Who is Stan? Can we trust him? Who's his brother? In Escape From Reality, Dipper makes his biggest sacrifice for Mabel yet and promises to come home with her, ending the episode with a speech to be remembered and the viewer pondering, what happens now?
Gravity Falls is honestly the best show I've seen here on Disney. It has tons of humor, stories, and has its own charm to it. It has tons of funny, cute, or fun moments but does also have it's fair share of emotion (I'm trying not to go to deep into the emotions this show creates, cause that's a whole rant in it of itself). It has lots of incredible and colorful characters, and no one is strictly comedic relief or a one-dimensional brat. Not to mention it doesn't keep things dumb and cutesy, and instead treats its audience like people, which is something very refreshing among kid's T.V. shows. The plot, characters, twists, setting, etc. Are all outstandingly awesome.
My only problem with the show is that we don't see it often enough.
2
Girl Meets World

Girl Meets World is an American coming of age television sitcom. The series made its debut on Disney Channel on June 27, 2014.
I love that they brought back Cory and Tapanga raising their children. It really stays true to the original shows style of acting and storytelling. Not so much of the people acting outrageously stupid for no reason. When I was a kid I watched shows like Boy Meets World, Full House, Growing Pains and other family oriented shows where the characters act more true to life and each episode focuses on a real life lesson. When I watch T.V. shows for kids these days there really isn't quality family programing like those shows available, with the exception of Girl Meets World. I find it really disturbing that the parents are nowhere to be seen, or outrageously stupid in most Disney Channel shows. In the shows I watched growing up they were a big part of helping the children grow into more responsible people. It's as if they want to encourage kids to think they know better than their parents and to be disobedient. I hope that Disney continues on with this show because it is the most realistic ...more
Best thing in the universe I love this show so ooo much because it relates to my life in a way like how thire facing problems in there life with bullies,friend ship, school, etc I actually really really wish I could be on the show becase it would be amazing to be able to meet everyone and to be on the show in genral also I think it wold just be a really really fun experience to just get out there in the world so ya that's why I vote for girl meets world hands and paws down. :3
Interesting show its funny how they fight and I enjoy watching the episodes with Mr Skwirills in them. But I disagree that Maya likes Lucas and that they kissed. Riley and Lucas are a great match.
Only new Disney non animated show worth watching Disney always gets stupid with their plots/shows after few years ie/wizard school jessies love interest kids in space etc planewrecks Disney kills its own shows
3
Phineas and Ferb

Phineas and Ferb is an American animated comedy-musical television series. Originally broadcast as a one-episode preview on August 17, 2007 and again previewed on September 28, 2007, the series officially premiered on February 1, 2008 and ended on June 12, 2015 on Disney Channel, and follows Phineas ...read more.
Why would anyone comments it's a trash if they actually vote this thing?
This show is a repetitive piece of garbage.
And this show is pretty cool! I like this!
This show is the best
4
Mickey Mouse

Mickey Mouse is a funny animal cartoon character and the official mascot of The Walt Disney Company. He was created by Walt Disney and Ub Iwerks at the Walt Disney Studios in 1928. The first cartoon featuring Mickey Mouse was the iconic "Steamboat Willie" released in the year 1928.
Surprised people don't find this better than the Disney sit coms...
Very underrated.
5
Wander Over Yonder

Wander Over Yonder is an American animated television series on Disney XD. Created by Craig McCracken, it follows Wander and his best friend and steed Sylvia. Adventurous and optimistic, Wander rides across the galaxy to help persons live freely, against the intentions of Lord Hater to rule the universe. ...read more.
I don't think this show is bad but for some reason I get this SpongeBob SquarePants vide every time I watch it. Think about it Wander=SpongeBob Sylevia=Sandy Lord Hater=Planton Comander Peepers=Caron but that's just my opinion but I do think the show is good and I hope to see more episodes
This show is really optimistic. Why did Disney cancel it?
This show has a weird topic. Sort of disappointed me.
This show is honestly not that bad...
But it could be better
6
Liv and Maddie

Liv and Maddie is a live-action Disney Channel sitcom that started on July 19, 2013, and ended on March 24, 2017. It is about two identical twin sisters named Olivia "Liv" Rooney and Madison "Maddie" Rooney (both portrayed by actress Dove Olivia Cameron; born in January 1996 as Chloe Celeste Hosterman) ...read more.
Another DCOS about twins..."yawn". But wait this show is actually not bad.Its actually really good and I laugh every time I watch an episode.I think my favorite character is Maddie she just has so much character and emotion.I love Dove Camron and this show
I love Liv and Maddie. Dove Cameron is so talented!
This show is beyond stupid and sappy.
Dove Cameron is so talented and pretty
7
Dog With A Blog

Dog with a Blog is an American television sitcom that premiered on Disney Channel on October 12, 2012, and ended on September 25, 2015. The series stars G Hannelius, Blake Michael, Francesca Capaldi, Stephen Full, Regan Burns, and Beth Littleford. The series was co-created by Michael B. Kaplan.
The show is good and all, but I suggest changing the name, as the dog only blogs at the end of the episodes for less than a minute, and sometimes doesn't even blogs!
This show isn't bad but the acting is.And why is the show called Dog with a Blog that title just sounds...but I recommend you watching yourself I give it a 6/10
I like the creativity of the show. Whoever came up with it is a genius. The idea of a talking dog is just hilarious!
"DOG WITH A BLOG". what EVEN THE NAME IS STUPID. A DOG WHO BLOGS...WHAT KIND OF GENIUS CAME UP WITH THAT? THIS SHOW IS SO CHEESY AND NOT FUNNY AND STUPID.
8
I Didn't Do It

I Didn't Do It is an American teen sitcom that premiered on Disney Channel on January 17, 2014, and ended on October 16, 2015. The series was created by Tod Himmel and Josh Silverstein and stars Olivia Holt, Austin North, Piper Curda, Peyton Clark, and Sarah Gilman.
I'm so sad they discontinued season 3 it should be in the top 5
This show isn't really my cup of tea.
I like it, give a good like
It is really funny
9
K.C. Undercover

K.C. Undercover is an American sitcom developed for Disney Channel, created by Corinne Marshall and executive produced by Rob Lotterstein.
It may be relatively new, but it's not really too bad. I get kind of a live-action Kim Possible vibe from it. The main character lives through a normal teenage life while also being a spy, exactly like KP. It may not be as good as Girl Meets World, but it is worth watching.
Thanks a lot this is the best series I ever watched that I actually like a lot zenday is also my favorite celebrity she is so cool at acting.I also really recommend this series if you are into spy's personally I am 11 years old and I love those series
I love this Movie! Zendaya is hilarious, I love Ernie, and you gotta love her parents and Judy! Marisa is pretty awesome too! It is so entertaining! I vote this show!
I just loathe KC Undercover. It's horrible. The characters are hateful (except for Ernie. He's the only likable one), the messages are mean spirited and it's a ripoff of Kim Possible.
10
Austin & Ally

Austin & Ally is an American teen sitcom that premiered on Disney Channel on December 2, 2011, and ended on January 10, 2016. The series was created by Kevin Kopelow & Heath Seifert, the writers and producers of the Disney Channel sitcoms Sonny with a Chance and Jonas.
I'm 18 and I absolutely adore Austin & Ally. I could talk all day about how much I love it. It has a lot of personality, lovable characters (Austin & Ally themselves are sweethearts and as adorable as a box of newborn puppies), wonderful acting, sharp writing, funny moments and just knows how to draw your warm and fuzzy side. Don't listen to the haters.
This show was pretty good in the beginning but it just kept using the same topic. It was ether Austin likes Ally or Ally likes Austin or They had one day to write a song or something bad would happen.Its also really chessy and unfunny. But like I said it was good in the beginning but it got lame
I love how a stranger who is an aspiring musician helps a girl become a performer after she makes him an overnight sensation and I love their romance!
I love Austin and Aly! When I need some music in me I watch it. P.S. music is my life.
The Contenders
11
Star vs. the Forces of Evil

"Star vs. the Forces of Evil" is an American animated television comedy produced by Disney Television Animation for Disney XD. It was created by Daron Nefcy and developed by Jordana Arkin and Dave Wasson. The series follows teenage magical princess from the dimension of Mewni Star Butterfly and her ...read more.
Even though it just came out its really great
Tis show can probably rival Gravity Falls in the future
It also has amazing artwork and detail the plot is decent and it has lovable characters
Sure this might not be my favorite show but that doesn't mean this show isn't incredible
This actually has potential if season two gets stupid then I'm jumping the shark with kid's T.V. though I'll see the kid's T.V. world if there are any reruns of Gravity Falls or any other kid's shows from the 1990s-2000s.
Don't know yet if there's an actual plot but for me it's the best new show aired on Dysney this year, I think this will never be a rival to Gravity Falls, not the same league, but if the plot can actually get better, it's for sure a rival to some CN shows.
It has to be in Top 3, really.
THIS IS AWESOMENESS I ESPECIALLY LOVE STAR AND MARCO THEY ARE AWESOME. AND THE JOKES ARE FUNNY AND STAR ISN'T A TYPICAL GIRL OBSESSED WITH BOYS AND FITTING IN SHE HAS HER OWN PERSONALITY. BEST SHOW EVER!
12
Jessie
This is an awesome show because jessie is an awesome nanny and I love how it is like jessie is a part of the family. isabel gonzalez
This is the best show ever! So sad it is getting discontinued
Epic been a fan since the beginning should be number one
THIS SHOW SUCKS THEY MAKE FUN OF GLUTEN ALLERGIES AND ITS NOT FUNNY AND SO SAPPY.
13
Best Friends Whenever

Best Friends Whenever is an American multi-camera sitcom developed for Disney Channel, created by Jed Elinoff and Scott Thomas and executive produced by Jed Elinoff, Scott Thomas, and Michael B. Kaplan. The series stars Landry Bender as Cyd, Lauren Taylor as Shelby, Gus Kamp as Barry, Ricky Garcia as ...read more.
Really cool that the main charterers (Sid and Shelby) can time travel, and there is like a cliff anger about the mystery lab and all
I love how they can time travel anytime anywhere GO Sid and Shelby. isabel gonzalez
Its Cyd and Shelby
THIS SHOW SUCKS It's SO CHEESY AND SO SAPPY
14
The Next Step
Why is this so low someone please tell me I'm dying seeing my favorite show so low why please why is it here
This show is pretty good, it's probably the best.
The Next Step should definitely be 1st show it deserves better than 14th
15
Violetta
Its cool they just needed to maybe add another couple more seasons
What? This is the worst show
16
Bunk'd

When are they gonna make more episodes?
They should put luke on an episode
Luke shoukdnt be on an episode he should be in the show here is a tip from S2 E1 Luke should be in the episodes.
17
Stuck in the Middle

Stuck in the Middle is an American single-camera sitcom developed for Disney Channel, written and executive produced by Linda Videtti Figueiredo. The series premiered on February 14, 2016, and stars Jenna Ortega, Ronni Hawk, Isaak Presley, Ariana Greenblatt, Kayla Maisonet, Nicolas Bechtel, Malachi ...read more.
18
Lab Rats

Lab Rats, also known as Lab Rats: Bionic Island for the fourth season, is an American television sitcom that premiered on February 27, 2012, on Disney XD, and aired through February 3, 2016. The series was created by Chris Peterson and Bryan Moore and produced by It's a Laugh Productions for Disney ...read more.
I disagree. This is a good show
Love this show
19
Victorious

Victorious is an American sitcom created by Dan Schneider that originally aired on Nickelodeon from March 27, 2010 through February 2, 2013 . The series revolves around aspiring singer Tori Vega, a teenager who attends a performing arts high school called Hollywood Arts High School, after taking her ...read more.
Bet show ever and I say iCarly should be next IT ROCKS missing it so much ;(
20
Miraculous: Tales of Ladybug & Cat Noir

Also called "Miraculous", "Miraculous Ladybug", "Miraculous Ladybug and Cat Noir", "Ladybug and Cat Noir" or simply "Ladybug" . It's a French show created by Thomas Astruc and Jeremy Zag, produced by Method Animation (by Zag) and SAMG Animation (in Korean version). The theme song singed by Cash Callaway ...read more.
BAdd New Item