Best Disney Junior Shows
Audreycourbois
The Top Ten
1
The Lion Guard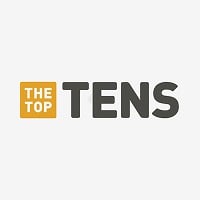 The Lion Guard is an American animated television series developed by Ford Riley based on Disney's 1994 film The Lion King. The series was first broadcast with a television movie titled The Lion Guard: Return of the Roar on Disney Channel on November 22, 2015 and began airing as a TV series on January ...read more.
Take it off it's horrible - myusernameisthis
THIS IS THE BEST SHOW IN THE WHOLE WIDE WORLD FOR ME AND I AM THEIR BIGGEST FAN IN THE WHOLE WIDE WORLD
Back off haters
One of my favorite animated cartoons the lion guard is a huge improvement from the opening movie. The music is great and well paced, the animation takes a break from cgi Disney junior shows and it is great, the characters are well developed ever since the movie and even if you were never a fan of the lion king this show is perfect for anyone. My favorite character is fuli. Cheetahs are one my favorite animals and I always love tomboys in cartoons.
V 24 Comments
2
Sofia the First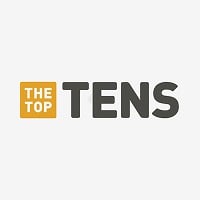 Sofia the First is an American computer-animated television series that features a commoner joining the royal family as a princess.
Only monsters hate innocent people who like this
BEST SHOW EVER
This is my favorite show
cute
V 16 Comments
3
Doc McStuffins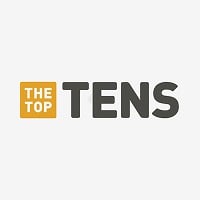 Doc McStuffins is an American-Irish animated children's television series produced by Brown Bag Films.
I love this show so much! I want to be a doctor because of her. I have all her toys. I LOVE YOU DOC
Delete this or I will curse your entire family (kidding)
I definitely agree, that's why she is my favorite. Also depending on what you meant I think I might know the secret but we can't really do anything about it. It's fun watching it. She is my most favorite. And her personality is very defined,and just saying that show is really cute! Basically, I get why it's popular. One of my secrets is to just be as kind as you can like doc mcstuffins.
At least this is better than Sofia the First. At least this show has an average kid who actually cares about her toys. One thing I am glad about Doc is that Sofia gets a new toy than breaks it the next day
V 8 Comments
4
The Octonauts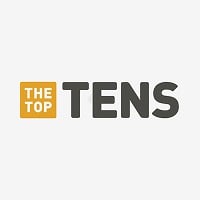 The Octonauts is a British children's television series, produced by Silvergate Media for the BBC channel CBeebies.
I only like it because the theme song is cool
Best DJ show ever.
Awesome show. And seriously the girls are engineers. Dashi is technological engineer and Tweak a mechanical engineer promting stem for girls.and Peso premotes fact dudes can be nurses It's just pure awesomness how much they can cram into 15 to 30 mintue episode. - majormanafemale
5
Mickey Mouse Clubhouse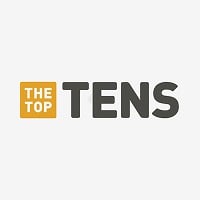 Mickey Mouse Clubhouse is an American computer-animated interactive children's television series which aired from May 5, 2006, to November 6, 2016. The series, Disney Television Animation's first computer animated series, is aimed at preschoolers.
Hell yeah! This show rocks!
No! This show sucks. It makes Mickey Mouse look like he's for babies.
Eh, it's okay. I've seen about two or three episodes of it when I was little. It's not that bad, but it wasn't really my favourite thing either. The dancing I always thought was stupid though and sometimes the characters act like total pricks.
This show is terrible I'd rather watch 32 episodes of Doc McStuffins than watch this crap - Neonco31
V 14 Comments
6
Puppy Dog Pals
Puppy dog pals is the best
My son LOVES this show!
I like this show a lot. Yayy!
This show is stupid and messed up - Maddox121
V 9 Comments
7
Little Einsteins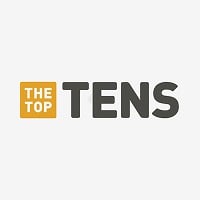 Little Einsteins is an American animated children's television series on Playhouse Disney. The educational preschool series was developed for television by Douglas Wood who created the concept and characters, and a subsequent team headed by Emmy Award-winning director Aidan Abril and JoJo's Circus co-creator ...read more.
That reminds me of one of my childhood memories of my life
Stupid insult to Einstein and classical music, should be at the bottom of the list
This is the best one. Big kids even love the song and it is an interesting show.
I love this show! So nostalgic when it was playhouse Disney ah
V 13 Comments
8
Elena of Avalor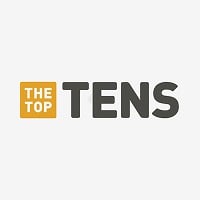 Elena of Avalor is an American-Animated television series created by Craig Gerber which first debuted on the Disney Channel and Disney Junior on July 22, 2016 and is currently airing on those channels. Princess Elena, the main protagonist is the first Latin-American Disney princess. The city of Avalor ...read more.
Has a very great story line that is easy to understand.
Ugh, this should be above Sophia. Unlike her, she isn't a whiny baby.
This show is bad. It is really stupid. - PanthersFTWpatriotsFTL
Even though I'm in 7th grade I found this show on disney channel and I found it was good
V 5 Comments
9
Miles from Tomorrowland
Its alright I mean the cgi is sometimes trashy but sometimes it really looks nice and the way they designed space looks amazing and very realistic and the theme song is very awesome.
Second place in my book they really try to premote gender equality. Encourage stem for girls with Loretta. - majormanafemale
Awesome this shouldent be number 10
10
PJ Masks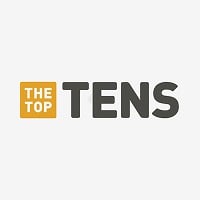 PJ Masks is an animated children's television series produced by Entertainment One, Frog Box, and TeamTO.
Theses kids are good singers
I love this show!
Luna Girl x Gekko

Sorry.. - TimmyTurner
My sister loves this show.
V 14 Comments
The Contenders
11
Muppet Babies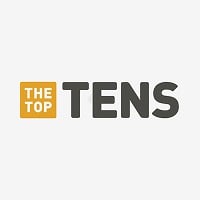 Jim Henson's Muppet Babies, commonly known by the shortened title Muppet Babies, is an American animated television series that aired from September 15, 1984 to November 2, 1991 on CBS.
This teaches a lot of morals like your best friends can't always like the same things, and people have their differences. Character designs are cute, and overall I like this show and it is great for kids. - Katildalover93
The new one is amazing.
This show addresses it's morals so well, better than P.J. Masks and Fancy Nancy.
This show sucks. I'm so gonna kill Disney for ruining the Muppets.
12
The New Adventures of Winnie the Pooh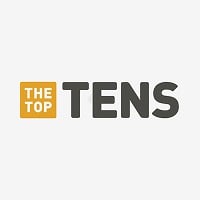 The New Adventures of Winnie the Pooh is an American Saturday morning original animated television series produced by Walt Disney Television that ran from January 17, 1988 to October 26, 1991.
It's Winnie the Pooh. Need I say more?
Its ok - majormanafemale
13
Mickey and the Roadster Racers
This show is on the disney junior app
Not good - majormanafemale
14
Chuggington
This is not airing anymore. - Epicsauce45
Bad - majormanafemale
15
Jungle Junction
I LOVED JUNGLE JUNCTION
I loved that show as a kid!
Bad - majormanafemale
16
Bananas in Pyjamas
They are good and funny.
Not disney junior - majormanafemale
This is on Cartoonito, not Disney Junior. - Epicsauce45
17
My Friends Tigger & Pooh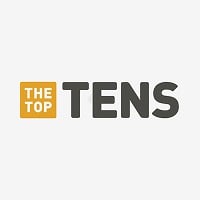 I used to like this show. One of my favorite PHD shows as a kid. - Katildalover93
This is the worst Disney jr show out of all the garbage Disney jr has forced down children's throats this is the worst. The animation is horrible the characters are annoying that girl is unnecessary (they should have stuck with Christopher Robin) the animation is terrible. I could not choose to rant on the lion guard or this but my final decision was this abomination because of how much Winnie the Pooh meant to me as a small child and how this ruined it
I must say, despite everyone's apparent objection to this show, I actually found it quite appealing as a kid. This was simply one of my childhood shows on Playhouse Disney (RIP). I still remember learning things from this show. I watched this along with shows like Jungle Junction (which I still have a favorable opinion about), Mickey Mouse Clubhouse (don't know what I was thinking with watching this as a kid, I realized how bad it was by 1st Grade though), and Handy Manny (better than Dora).
-PackFan2005
18
Handy Manny
It's a good show not the best - majormanafemale
I love handy mandy and the tools
19
Henry Hugglemonster
Its ok - majormanafemale
20
Goldie and Bear
This is the greatest little kid show. So sad it is over. My son has been crying for days,
Love this show. Great learning for little kids
Love it even though I am 8 years old
Heartwarming.
V 2 Comments
21
Vampirina
I had a question for vampirina what if she were friends with Octonauts and pj masks
My favorite Disney Jr. show! - andrewteel
I watch it on a day basis. It's a really great show!
22
Tayo the Little Bus
This shows is bad
Dang does this show suck or what, it's a rippoff from chuggington, but changed them to buses or cars
23
Zou
It aired in America on Sprout/Universal Kids but though I never seen it I HATE IT
For Americans (I don't think it's shown in America), it's a show about a zebra called Zou who is friends with other zebras and finds stuff out about life. It's amazing for children, as there is no arguing.
I should agree with him or her.
Like this show.
24
Bear in the Big Blue House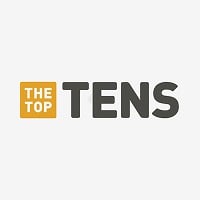 In the credits there was a barking dog as some company's logo or whatever and I was scared of it but I liked the show
I remember this one. The memories!
This show got cancelled, right?
The best ever should be #1
V 2 Comments
25
Special Agent Oso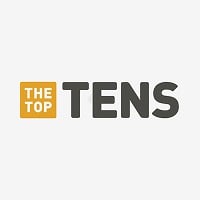 Special Agent Oso is an interactive American CGI-animated series for pre-school audiences series created by Ford Riley.
I used to love Oso a LOT when I was younger. Heck, I even have a DVD called, "The Spy Who Helped Me". And also, it makes 007/James Bond references. - Katildalover93
I used to love this cartoon I love love loved it is the best and the crossover episode with handy mandy that made it better I love it so much I never ever ever want it to cancel I love it more than life it self
There is a creepy watch
I think this would be #5 in my book #1 octonauts #2 miles of tomorrow land #3 bear in big blue house #4 handy manny #5 special agent oso. - majormanafemale
26
Jake and the Never Land Pirates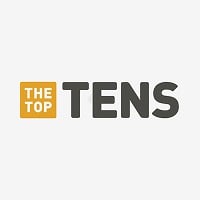 Jake and the Never Land Pirates is an Annie Award-winning musical and interactive American children's animated television series shown on Disney Junior.
I watched this when I was like 21 and it was OK in my opinion.
This show was awesome until they had captain Jake. I Miss the other Jake that wasn't captain.
What an awesome show! - Audreycourbois
Brought back lots of GOOD memories, unlike Mickey Mouse Clubhouse.
V 3 Comments
27
WordWorld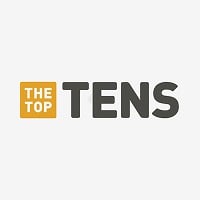 WordWorld is an American CGI animated television series that debuted on PBS Kids. It was created by Don Moody, Jacqueline Moody, Peter Schneider and Gary Friedman. WordWorld was produced by The Learning Box and WTTW-TV. The series premiered on September 3, 2007 and ended on January 17, 2011 with 45 ...read more.
This is PBS Kids, not Disney
This was not on Disney.
This was on Asia Disney - sound4mercury
The awesome movie ever - Audreycourbois
V 2 Comments
28
Fancy Nancy
My daughter loves this show! It's a lot like the books!
This show is awesome! - andrewteel
29
Rolie Polie Olie
I love this show.
I loved this show and I still watch it
I love it ollie blly and zowee are awesome
No - majormanafemale
30
Timon and Pumbaa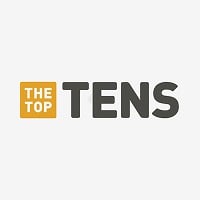 31
Toy Story 2

This is a movie not a T.V. show why is this on here?
32
Kate & Mim-Mim
And I know it that this show is my Number 1 favorite. Please put it at #1 on this list Please!
There are all new Kate & Mim-Mim Episodes! Watch it!
This is a crap ripoff of Doc Mcstuffin
This show is one of my FAVORITE Disney Junior Shows of all time, I LOVE SNIFFERIFIC, IT'S NEW! Watch it! And It's a Astonishing & Mimtastical Show!
V 2 Comments
33 Koala Brothers
34
Babar and the Adventures of Badou
Great Show. I really like how it shows other areas of the world. It has real-life problems, with still a fantasy aspect. I loved this show as a kid. The main character "Badou" is the grandson of King Babar. It is a delightful sequel to the old show. I believe it us underrated solely due to the fact, that a lot of people don't know about it. I would definitely recommend this to educate your kids on culture and diversity.
Awful - majormanafemale
35 Timmy Time
36 Kemy
37 Quiet Is...
38
Sheriff Callie's Wild West
I love Callie. She is so cute, I even have a toy of her. - Katildalover93
Our 2 year old loves this show. It has lots of action and good messages. Even after watching it on auto-repeat, the adults enjoy it too.
Awesome show I love sherf callie
Awful - majormanafemale
V 1 Comment
39
Imagination Movers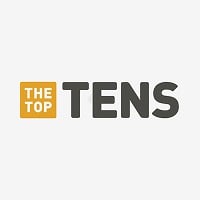 Imagination Movers is an American live-action preschool television series that premiered on September 6, 2008 on Disney Channel.
Oh yes this is my childhood.
I love it and music I wish it would come on more often
This Show Is On The Disney Junior App
Too bad it was cancelled
V 3 Comments
40
Ella the Elephant
Seriously... A magical hat! So dumb!
Awful - majormanafemale
Awesome show I dindint think ide like it but I did
41 Tinga Tinga Tales
42
PB&J Otter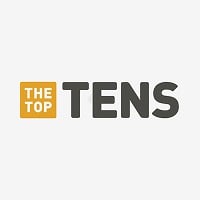 43 JoJo's Circus
44 Johnny and the Sprites
45
Stanley
I would like Stanley to come on
46 Charlie and Lola
47 Trulli Tales
48 Whisker Haven Tales
49
Sunny Bunnies
...YAY! someone knows it exist
50 P. King Duckling
PSearch List
Related Lists

Best Playhouse Disney and Disney Junior Shows

Most Annoying Disney Junior Shows

Top Ten Junior Version Spin Offs of TV Shows

Best Super Junior Songs
List Stats
400 votes
51 listings
5 years, 155 days old

Top Remixes (6)

1. The Lion Guard
2. Elena of Avalor
3. Sofia the First
marioandluigi

1. Doc McStuffins
2. Jake and the Never Land Pirates
3. The Lion Guard
Neonco31
1. Doc McStuffins
2. Little Einsteins
3. The Octonauts
Remaining
View All 6
Error Reporting
See a factual error in these listings? Report it
here
.