Best Disney Junior Shows
Audreycourbois
The Top Ten
1
The Lion Guard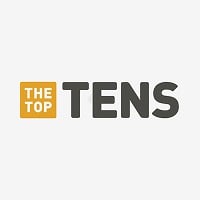 The Lion Guard is an American animated television series developed by Ford Riley based on Disney's 1994 film The Lion King. The series was first broadcast with a television movie titled The Lion Guard: Return of the Roar on Disney Channel on November 22, 2015 and began airing as a TV series on January ...read more.
One of my favorite animated cartoons the lion guard is a huge improvement from the opening movie. The music is great and well paced, the animation takes a break from cgi Disney junior shows and it is great, the characters are well developed ever since the movie and even if you were never a fan of the lion king this show is perfect for anyone. My favorite character is fuli. Cheetahs are one my favorite animals and I always love tomboys in cartoons.
The only problem I have with the show is how they made fuli the damsel in distress but at the end she stated that she felt lame for needing it. And I thought she wouldn't mind the mud but I totally see her as a tomboy and in the top ten animated tomboys someone stated that in some episodes she doesn't mind getting dirty so she's definitely a tomboy and I love this show!
In the latest episode the lost gorillas they had the youtubers Dan and Phil voice the two gorilla princes. This is by far the best season 1 episode and it is a great Christmas episode.
Wrecked the movie. - Drawbox
V 9 Comments
2
Mickey Mouse Clubhouse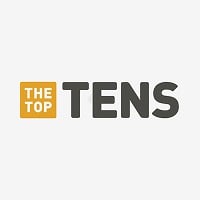 Eh, it's okay. I've seen about two or three episodes of it when I was little. It's not that bad, but it wasn't really my favourite thing either. The dancing I always thought was stupid though and sometimes the characters act like total pricks.
This show is terrible I'd rather watch 32 episodes of Doc McStuffins than watch this crap - Neonco31
This show is awful. Ruined my love of Mickey Mouse.
I loved this show when I was still a kid! For all of you haters out there, if you don't like the show, vote on it on the Worst Disney Junior List, not this one! by the way, I liked this show.
V 12 Comments
3
Doc McStuffins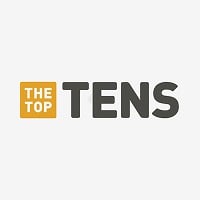 At least this is better than Sofia the First. At least this show has an average kid who actually cares about her toys. One thing I am glad about Doc is that Sofia gets a new toy than breaks it the next day
This makes me feel good about my sister, she's in hospital and she has a Lamby toy that I gave to her
I love stuffed toys
I havs lots of questions for regular doc mcstuffins show but toy hospital is good and not discracting. I don't get why other kids can't know her secret it is never explained. And should be allowed after the episode with the girl who grew up to be a nurse. And why doesn't her brother have ablity. I get skip generation but two kids same family same generation shouldn't both have it. Mya wouldn't count as not biologically related. And I think her dad knows ablity exits even though he can't use it and choose to ignore it. - majormanafemale
V 3 Comments
4
The Octonauts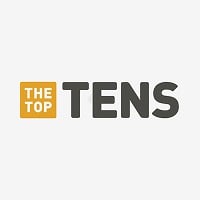 Best DJ show ever.
Awesome show. And seriously the girls are engineers. Dashi is technological engineer and Tweak a mechanical engineer promting stem for girls.and Peso premotes fact dudes can be nurses It's just pure awesomness how much they can cram into 15 to 30 mintue episode. - majormanafemale
5
Sofia the First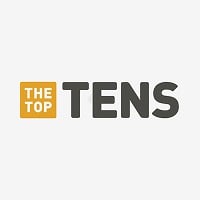 Best ( little kid) show ever! There's really no reason. One episode and it's the best show (little kid) ever! As for Mickey Mouse I can barely survive an episode. So boring!
This is for idiots!
It's been maybe a year since I've watched it, but I used to like to old episodes. GO OLD SOFIA! - Untildawn8
It's a good girl power show for preschoolers not the best and it must be embarassing to be James always being saved by 1 or both sisters. - majormanafemale
V 6 Comments
6
Little Einsteins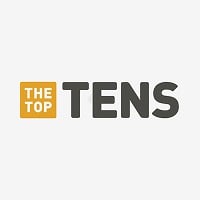 Little Einsteins is an American animated children's television series on Playhouse Disney. The educational preschool series was developed for television by Douglas Wood who created the concept and characters, and a subsequent team headed by Emmy Award-winning director Aidan Abril and JoJo's Circus co-creator ...read more.
Stupid insult to Einstein and classical music, should be at the bottom of the list
This is the best one. Big kids even love the song and it is an interesting show.
I just hear little einsteins music on middle school during on PE - SpencerJC
I am the master of hacking and Mindreading - Leo
V 10 Comments
7
Elena of Avalor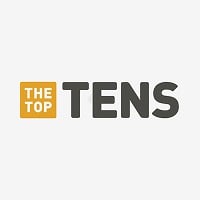 Elena of Avalor is an American-Animated television series created by Craig Gerber which first debuted on the Disney Channel and Disney Junior on July 22, 2016 and is currently airing on those channels. Princess Elena, the main protagonist is the first Latin-American Disney princess. The city of Avalor ...read more.
Even though I'm in 7th grade I found this show on disney channel and I found it was good
Best show ever clever homar great story well done characters this should be number one Because big bear in the blue house is bad
Awful show - majormanafemale
8
PJ Masks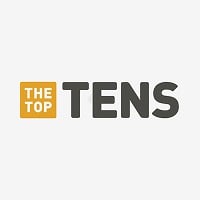 My sister loves this show.
I love this show more of this and less of Jake and the never land pirates
I despise this show.
THIS IS WORST ONE!
V 3 Comments
9
The New Adventures of Winnie the Pooh
It's Winnie the Pooh. Need I say more?
Its ok - majormanafemale
10
Bananas in Pyjamas
Not disney junior - majormanafemale
This is on Cartoonito, not Disney Junior. - Epicsauce45
The Contenders
11
Chuggington
This is not airing anymore. - Epicsauce45
Bad - majormanafemale
12
Mickey and the Roadster Racers
This show is on the disney junior app
Not good - majormanafemale
13
Jungle Junction
I loved that show as a kid!
Bad - majormanafemale
14
Henry Hugglemonster
Its ok - majormanafemale
15
Miles from Tomorrowland
Its alright I mean the cgi is sometimes trashy but sometimes it really looks nice and the way they designed space looks amazing and very realistic and the theme song is very awesome.
Second place in my book they really try to premote gender equality. Encourage stem for girls with Loretta. - majormanafemale
Awesome this shouldent be number 10
16
Puppy Dog Pals
This show premiered today, and me and my little sister watched it. I think it's an alright show for kids. It focuses on friendship and family bonds. Bingo, Rolly, and Hissy are cute characters. There are some funny jokes. The animation is decent. However, I think that the messages are too subtle. I give this show a 6/10. - Cartoonfan202
This show is so funny for a kids shows, I'm 13 and not a big fan of this show, but for a toddler show it's awesome
This show is so cute I love this show
Me and my brothers love this show
17
Handy Manny
It's a good show not the best - majormanafemale
I love handy mandy and the tools
18
Tayo the Little Bus
Dang does this show suck or what, it's a rippoff from chuggington, but changed them to buses or cars
V 1 Comment
19
WordWorld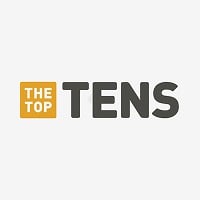 WordWorld is an American CGI animated television series that debuted on PBS Kids. It was created by Don Moody, Jacqueline Moody, Peter Schneider and Gary Friedman. WordWorld was produced by The Learning Box and WTTW-TV. The series premiered on September 3, 2007 and ended on January 17, 2011 with 45 ...read more.
This was not on Disney.
This was on Asia Disney - sound4mercury
The awesome movie ever - Audreycourbois
Not Disney - majormanafemale
V 1 Comment
20
Zou
For Americans (I don't think it's shown in America), it's a show about a zebra called Zou who is friends with other zebras and finds stuff out about life. It's amazing for children, as there is no arguing.
V 2 Comments
BAdd New Item
Recommended Lists
Related Lists

Best Disney Junior Shows of 2017

Best Disney Channel Shows

Best Disney XD Shows

Best Disney Channel Shows (2011 - 2012)
List StatsUpdated 24 Jun 2017
100 votes
33 listings
3 years, 221 days old

Top Remixes (6)

1. The Lion Guard
2. Elena of Avalor
Gabriola

1. The Lion Guard
2. Sofia the First
coolactress198

1. Doc McStuffins
2. Little Einsteins
3. The Octonauts
Remaining
View All 6
Posts
Error Reporting
See a factual error in these listings? Report it
here
.