Top 10 Disney Movies That Should Be Higher On the Top 10 Best Disney Movies List
heyannahere
The Top Ten
1
Snow White and the Seven Dwarfs
Beautiful animation, especially for the time period. Also the first full length animated film by Walt Disney. - heyannahere
2
Pocahontas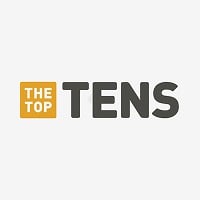 Pocahontas is a title character in Disney's 33rd animated feature film Pocahontas, and its direct-to-video sequel Pocahontas II: Journey to a New World.
Beautiful songs, animation, and story. Funny and heartwarming and has become a classic despite being made in 1995 - heyannahere
3
Beauty and the Beast
A story of love, with the moral lesson of not judging a book by the cover. No matter how bad someone seems, sometimes if you look closer you see they are just as beautiful as you are. - heyannahere
It's my cousins literal favorite. - AnonymousChick
4
Sleeping Beauty
Story that can at times be chilling, funny, romantic, or sad. This movie has an excellent plot with equally excellent animation - heyannahere
5
101 Dalmatians
Who doesn't love adorable puppies? This was just a very fun movie to watch. - heyannahere
6
Peter Pan
A beautiful film about someone's happy place, that maybe isn't so perfect, and about the fear of the inevitable; growing up. This film truly captures the wonder and fear of childhood beautifully - heyannahere
7
The Rescuers
A charming tale of two very special mice and a little girl in need. Anything can happen if you're determined. - heyannahere
Yes, but The Rescuers Down Under is way better. Why is Fantasia not on this list?! Why is a Marvel movie owned by Disney not on this list either?! >:(
8
Mulan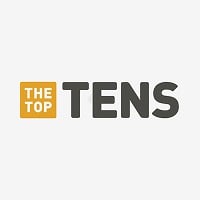 Fa Mulan, a character inspired by an actual historic figure is a character who appears in Walt Disney Pictures' 36th animated feature film Mulan, as well as its sequel Mulan II.
This movie not only has an interesting plot, but is a story of determination and girl power. Go Mulan! - heyannahere
Great comment, especially the "a story of determination and girl power" segment. But Fantasia, Glory Road, Pirates of the Caribbean: The Curse of the Black Pearl, Up, The Reluctant Dragon, Moana, Queen of Katwe, Cars 3, Aladdin, Victory Through Air Power, The Three Caballeros, Make Mine Music, Sky High, Fun and Fancy Free, Toy Story 2, Big Hero 6, really needs to be on this list as well. - The Ultimate Daredevil
9
Cinderella
Yet another classic. It is obvious how much effort was put into this movie, and this movie is famous for songs such as "Bibbidi Bobbidi Boo" - heyannahere
10
Oliver & Company
A great movie that is funny at some points and a bit sad at others. Great story line and an adorable cat. - heyannahere
The Contenders
11
The Tigger Movie

Such an underrated movie. Not many people seem to talk about/love The Tigger Movie, but please put Fantasia on this list! It is in fierce competition with The Rescuers Down Under, Holes, Flight of the Navigator, Homeward Bound: The Incredible Journey, Fun and Fancy Free, you name it. - The Ultimate Daredevil, who traditionally owns The Tigger Movie which he gives an A+
12
Flight of the Navigator

This is another one of Disney's strongest movies, but what kind of list is this with Fantasia being lacked on this list if not these underrated Disney movies?! :(
13
Hercules

Awesome movie and characters. This is way too underrated.
14
The Fox and the Hound
It's the other list that needs it higher. Only 18? COME ON! This is total Top 10 material!
15
Bambi
NEITHER list has it in the Top 10! That's not way to treat Walt Disney's greatest masterpiece!
16 Dumbo
17
Lady and the Tramp
Once again, a masterpiece from Walt Disney's golden age is not in the Top 10. FOR SHAME!
18
Gordy
78?! You've got to be kidding me. This is the most underrated movie ever made, and my brother's favorite. It's also the best live-action movie I've ever seen (yes I've seen Gone with the Wind).
19
Mary Poppins
It's my mom's favorite, and it's not even in the Top 25! FOR SHAME STILL!
20
The Aristocats
OK, so it's on the first list's Top 10, but the other one only has it at 42! GOOD GOD!
21
Ratatouille
One of the few times when the rank on the second list is superior, the first one has it at 55!
22
Toy Story 2
Should be AT LEAST Top 25, not 45!
23
Homeward Bound: The Incredible Journey
This film was one of my all-time FAVORITES as a child, along with The Lion King, Toy Story 1, 101 Dalmatians (the original, but I also grew up with the live-action film), and Bambi. Total Top 25 material!
24
Pinocchio
Doesn't anyone respect the classics anymore? This is a timeless tale of true courage and bravery. Better than Aladdin, Big Hero 6, Monsters Inc., Tarzan, The Incredibles, and Wreck-It Ralph. Yet another movie that belongs in the Top 25.
25
The Many Adventures of Winnie the Pooh
THE ORIGINAL WINNIE THE POOH! The movie we ALL grew up with! And another rare example of the second list being better and yet it's STILL too low!
26
Lilo & Stitch
This was the second Disney movie I saw in the theater, the first being Monsters Inc. One of the best Disney movies of the 21th century!
27
Robin Hood
While not the best Disney movie, Robin Hood is still a very fun and charming film, with lovable characters and great songs. A very underrated film in the Disney cannon.
28
The Great Mouse Detective
As with Robin Hood, it's very charming and fun. Yet another underrated Disney classic.
29
The Sword in the Stone
Like GMD, it's very charming and underrated. It's even got some of the best comedy Disney has ever done!
30
The Rescuers Down Under
A forgotten sequel to an already underrated movie. While not as good as the original, this is still another Disney movie worth well more than people say it is. A worthy successor!
31
The Princess and the Frog
Like Lilo & Stitch, this is another 21th century gem from Disney. It brought Disney back from the ashes after the "udder" failure that was Home on the Range. Disney should make more 2D films like these!
32
Bolt
Also a great gem from Disney's modern era. It redeemed Disney's 3D department after the critical failure of Chicken Little.
33
A Bug's Life
Of all the great Pixar movies, this by far seems to be the most forgotten of them all. It was Pixar's second film after Toy Story 1.
34
Cars
Like ABL, it's a very underrated Pixar movie. Shame about the sequel though.
35
Tarzan
This is for the first list only. The second one has Tarzan ranked well.
36
Brother Bear
Of all the great gems released since 2000, this is by far the most underrated and forgotten. It's a film with a message!
37
Fun and Fancy Free
Without question Walt Disney's most underrated film. It's cute, funny, charming, fun, and upbeat. It lives up to its title.
38
Saving Mr. Banks
Another underrated live-action film, which details the making of Mary Poppins. It featured great performances by Tom Hanks and Emma Thompson.
39
Old Yeller

A very touching yet tragic film that more people need to see. It was one of the first Disney movies I ever saw.
40
Holes

A great movie that stayed true to the book. One of the best live-action movies.
41
The Adventures of Ichabod and Mr. Toad

Another movie many people haven't seen. It's actually very interesting.
42
Maleficent

43 Inside Out
44
Alexander and the Terrible, Horrible, No Good, Very Bad Day

45
Wall-E

46
Tangled

BAdd New Item
Related Lists

Disney Movies that Should Have Higher Ratings on Rotten Tomatoes

Disney Animated Movies that Should Have Higher Ratings on Rotten Tomatoes

Disney Movies I Think Should Get Higher on Rotten Tomatoes

Songs I Like from Other Lists that Should Be Much Higher
List Stats
46 listings
3 years, 217 days old

Top Remixes
1. Snow White and the Seven Dwarfs
2. Sleeping Beauty
3. Pocahontas
heyannahere
1. Beauty and the Beast
2. Mulan
3. Peter Pan
htoutlaws2012
1. The Fox and the Hound
2. Oliver & Company
3. Gordy
Minecraftcrazy530
Error Reporting
See a factual error in these listings? Report it
here
.