Top 10 Best Disney Movies with Ensemble Casts
egnomac
The Top Ten
1
Black Panther

Chadwick Boseman, Lupita Nyong'o, Danai Guria, Michael B. Jordan, Daniel Kaluuya, Andy Serkis, Winston Duke, Forest Whittaker, Martin Freeman and Letitia Wright
2
Thor: Ragnarok

Chris Hemsworth, Tom Hiddleston, Mark Ruffalo, Tessa Thompson, Cate Blanchett, Jeff Goldblum, Benedict Cumberbatch, Karl Urban, Clancy Brown
3
Captain America: Civil War

Robert Downey Jr, Chris Evans, Chadwick Boseman, Tom Holland, Elizabeth Olsen, Paul Bettany, Sebastian Stan, Paul Rudd, Jeremy Renner, Anthony Mackie, Martin Freeman, Don Cheadle and Scarlett Johansonn
4
Cinderella (2015)

Lily James, Richard Madden, Cate Blanchett, Holliday Grainger, Sophie McShera, Helena Bonham Carter, Derek Jacobi, Rob Brydon
5
Beauty and the Beast

There are so many great characters including Belle a smart yet misunderstood girl, Beast a prince turned monster with a major temper, Gaston an egotistical jerk who wants to marry Belle wither she wants to or not and his lackey Lefou, and lets not forget about the characters in the castle like Lumier, Cogsworth and Mr. Potts. - egnomac
6
The Incredibles

Another really great cast of characters like main lead Mr. Incredible a super strong superhero who longs to be a hero again, Mrs. Incredible/ Elasti Girl with stretch ability, their kids Dash with super fast powers, Violet a shy and mopey teenage girl with the ability of invisibility, Jack Jack the baby with mysterious powers, Frozen the ice man, Mirage and Syndrome a former fan turned villain. - egnomac
7
A Wrinkle in Time (2018)

Storm Reid, Levi Miller, Oprah Winfrey, Reese Witherspoon, Zach Galifianakis, Chris Pine, Mindy Karling
8
Toy Story 3

Possibly the largest cast of characters in a Pixar movie not only the main Toy Story characters but all new characters among them include Lotso, Ken, and way too many to name. - egnomac
9
Aladdin

Aladdin has such a wonderful cast of characters like main character Aladdin a street thief who's more than what he seems. Abu his trusty side kick, Carpet, Princess Jasmine who's not your ordinary Disney Princess, main villain Jafar and Iago and last but not least The Genie voiced by the one and only Robin Williams - egnomac
10
The Jungle Book

A great cast of characters like Baloo, Mogwlii, Bagera, Kaa, the vultures, the elephants, King Louie and Shere Khan and a wide variety of great voice actors like Phil Harris, Sebastian Cabot, George Sanders, Sterling Holloway and Loius Prima. - egnomac
The Newcomers
?
The Nutcracker and the Four Realms

Morgan Freeman, Keira Knightley, Helen Mirren, Ellie Bamber, Matthew Macfadyen, Jack Whitehall, Misty Copeland, Omid Djalili, Jayden Fowora-Knight, and Mackenzie Foy
The Contenders
11
Pirates of the Caribbean: Curse of the Black Pearl

Johnny Depp, Geoffrey Rush, Orlando Bloom, Keira Knightley, Jack Davenport, Jonathan Price, Zoe Saldana and Mackenzie Crook.
12
Snow White and the Seven Dwarfs

Aside from Snow White there's the dwarfs Doc, Happy, Sneeze, Dopey, Sleepy, Bashful & Grumpy and lets not forget the evil queen. - egnomac
13
Who Framed Roger Rabbit

14
Wreck-it Ralph

A great cast like Wreck It Ralph a video game villain who wants to turn good, Fix It Felix Jr. the lead hero of the game Fix-It Felix, Callhoun a no nonsense space commander, Vanellope a social outcast with a lot of spunk, King Candy who is later revealed to be Turbo a rouge video game character and also a lot of cameo appearances from other video games including Zangief, M. Bison, Ryu and Ken from Street Fighter, Sonic the hedgehog, Q*Bert, Pacman and Bowser but shockingly no Mario. - egnomac
15
Iron Man 3

16
Guardians of the Galaxy

17
Coco

18
Guardians of the Galaxy Vol. 2

Chris Pratt, Kurt Russell, Dave Bastia, Michael Rooker, Zoe Saldana, Vin Diesel, Bradley Cooper, Karen Gillan, and Sylvester Stallone.
19
Alice in Wonderland

A colorful cast of characters including Alice, Twiddle Dee and Twiddle Dum, The White Rabbit, The Walrus and the Carpenter, the flowers, Mad Hatter, The Marsh Hare The Queen and the King. - egnomac
20
Doctor Strange

21
The Avengers

22
Captain America: The Winter Soldier

23
Toy Story

24
Ant-Man

25
Tomorrowland

26
Into the Woods

27
Avengers: Infinity War

28
Pirates of the Caribbean: Dead Men Tell No Tales

29
Pirates of the Caribbean: On Stranger Tides

30
Pirates of the Caribbean: At World's End

31
Pirates of the Caribbean: Dead Man's Chest

32
Christopher Robin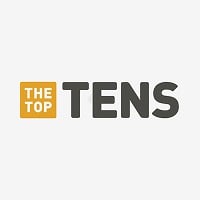 Ewan McGregor, Hayley Atwell, Bronte Carmichael, Mark Gatiss, Peter Capaldi, Toby Jones, Brad Garrett, Jim Cummings, Matt Berry, Mackenzie Crook, Simon Barnaby
BAdd New Item
Related Lists

Top 10 Anime Ensemble Cast

Top 10 Cartoon Ensemble Casts

Top Ten Ensemble Films

The Best Ensemble Studios Games

Greatest Movie Casts of All Time
List Stats
33 listings
247 days old

Top Remixes

1. Black Panther
2. Thor: Ragnarok
3. Cinderella (2015)

jezza0

1. Beauty and the Beast
2. Aladdin
3. The Incredibles

egnomac
Error Reporting
See a factual error in these listings? Report it
here
.